Just like your finances, human resources and other aspects of your business, your Web site should be continuously monitored for red flags and to be sure it's not out-of date.
Yes, it's time-consuming and expensive, but any problems should be solved to maximize revenue.
The trick is to do it right, cost-effectively.
Here eight red flags:
1. Your traffic is slowing down
There are many indicators why your visitors' rate is down. Don't be lulled into complacency.
For instance,  the vast majority of Web sites experience a decline in summer months, so companies have a tendency look the other way.
But it's likely you have issues. All Web sites develop issues whether it's summer or not.
Solution: Many red flags can be spotted by simply reviewing your visitors' data, which contains valuable and insightful information.
It's not just a matter of the number of unique visitors and cumulative visits.
Here's an overview:
— Determine which pages are popular and analyze the content of each
— View the number of hits
— Check out the bandwidth used by visitors
— Consider the time-spent on your site by the average user
— Note the high bounce rates, especially starting on your home page
— Look at the visitors' locations, referring sites, browsers and operator systems (including mobile users)
— Review your HTTP status codes (e.g. there are about 12 possible internal errors to review)
2. Weak conversion into sales
Even if your rate of visitors is positive, poor sales can be a concern. It's important to learn why you're not converting sales.
Solution: Look at your Google Analytic data to see where the visitors leave. You can also start usability testing with usertesting.com and use testing tools at Visual Website Optimizer. (Note: These are unpaid recommendations.)
You might need a simple page redesign or even a site rehab. After your home page, look at your product listing page and shopping cart. Retailers continually complain about visitors who start to buy products but abruptly abandon the shopping cart.
3. Download speed
Your site should download in seven seconds or less. Not only do your visitors get impatient, but Google especially won't like a slow download speed and will penalize your site's ranking.
Solution: You can shrink your image files. Next, optimize your content and browser caching.
4. Unnecessary challenges to update your site or add content
If it's too difficult to update your site, you probably need a content management system.
Solution: You would benefit from easy-to-understand functionality and use of interfacing. The goal should be for a minimum of coding. Your visitors will appreciate simplicity.
5. A mobile Web site
Increasingly, visitors are using smartphones, tablets and other mobile devices. Worse, a mobile-ready site is critical for connecting with Millennials.
Solution: Make sure your site is responsive to such users with a specific mobile strategy.
6. Opt-in/sign ups
You have a considerable investment in your site. It's a problem if you can't capitalize on visitors. Loyal followers are a good thing.
Solution: Above the fold on each page — preferably in the upper right — insert an opt-in for visitors to put their e-mail addresses so you can contact them or forward content to them.
7. Out-of date content
Brick and mortar retailers know to refresh their window displays and endcaps to entice shoppers. If your site isn't fresh, you'll miss opportunities for growth. Quality of content is king on Google, but the search engine's crawlers also take note of content change.
Solution: One quick fix is to paraphrase your content. Another is to update your key-search words and phrases for enhanced organic search results.
Even better, update your buttons, total redesign your site, including your e-commerce process. Get knowledgeable close friends and family to use your shopping cart for all products to check usability and to prevent buyers' remorse. Then, monitor the visitor results.
Finally, if your site needs to be totally re-worked, you will find it more cost-effective to buy a site template. Terrific-looking, cost-effective templates are available at Creative Market and Envato. (These are also unsolicited recommendations.)
8. Social Media
Do you have social media links on your site for your visitors to share your content? If not, get busy.
Solution: Depending on your sales objectives, you need to insert social media buttons above the fold. At the minimum, retailers need Facebook, Instagram, Pinterest, and Twitter links.
Bloggers usually need Facebook, Google+, LinkedIn, StumbleUpon, and Twitter.
From the Coach's Corner, related information:
Worried Your Web Site Losing Visitors? Best Practices to Fix it — If your site's visitor numbers are falling, there are five possible reasons. The key is to know what's wrong before you start applying solutions. It used to be that Web-site owners only had to worry about losing traffic in the summer.
Web Site 'Priming' – 6 Tips That Will Help You Succeed — If you want to increase your odds for Internet success, you might consider priming your Web site. Priming is a method to motivate users to make decisions when they visit your site.
Download Speed Matters for WordPress Web Sites – 5 Tips — Actually, download speed matters on all Web sites. Even if your WordPress Web site has compelling content with graphics and pictures, image and user convenience are equally important. So your site's download speed matters – a lot.
11 Tips for the Best Business Mobile Web Site — If you operate a retail business, it's increasingly important for your Web site to be easy-to-use for mobile users. The use of smartphones and tablets is skyrocketing, especially among Millennials — young adults aged 32 and under.
5 Factors to Get Peak Google Results for Your Web Site – Study — What do top Web sites have in common? Successful sites produce a high number of Facebook and Twitter messages, but the sites minimize the volume of ads on its pages according to an authoritative study.
"Domain names and websites are Internet real estate."
-Marc Ostrofsky
__________
Author Terry Corbell has written innumerable online business-enhancement articles, and is a business-performance consultant and profit professional. 

Click here to see his management services

.

For a complimentary chat about your business situation or to schedule him as a speaker, consultant or author, please 

contact Terry

.




Photo courtesy of marin at www.freedigitalphotos.net
Updated March 4, 2015 –
Is ObamaCare finally on the ropes?
The U.S. Supreme Court is deciding whether ObamaCare will make Americans eligible for federal tax subsidies in three dozen states that opted against their own exchange. If the high court rules against the Obama Administration, the controversial law will fall apart. A ruling is expected in June.
In November 2014, Democrats suffered an election debacle not seen since the Republican landslide of 1994. Dozens were swept out of office, as result of the voter revolt against ObamaCare.
The law even antagonized union workers, for example a union demanded "repeal or complete reform" of ObamaCare.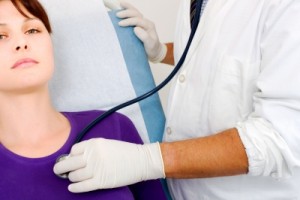 Even before the U.S. Supreme ruled on the controversial healthcare law in 2012, the Obama Administration  backed off on implementing a costly component of the law. A published report ("HHS suspends controversial program in healthcare reform law") indicates the administration is conceding the CLASS program, insurance for long-term coverage, is too costly.
Another red flag: Health and Human Services had actually warned about the financial consequences of the CLASS program – even before the law was passed.
These are just some  of the red flags about the viability of ObamaCare.
If you haven't considered how the so-called healthcare reform law will affect your business, you might want to do it now. You might not like the other developments. All businesses are affected by the mandates, price increases and more government regulation.
Your employees will also need to understand that if you face premium hikes, so will they.
All group plans must provide policyholders with coverage information in 12-point type, no longer than four pages, and must be "culturally and linguistically" explicable.  If you fully don't abide by the requirements, you face a $1,000 fine for each occurrence. That means if you have 25 employees, the fine is $25,000.
There are other issues to consider including the individual mandates, pre-existing conditions, adult child coverage, and small business tax credit.
Cost is a major concern, especially now that an authoritative 2011 study indicated there will only be a minimal competition of health insurers. The Henry J. Kaiser Family Foundation study reveals that in 30 states and the District of Columbia, only one insurer holds at least half of the policies.
The number of workers enrolled in a health plan was the determining factor in market share.
Data was provided by the National Association of Insurance Commissioners and the California Department of Managed Health Care. It was compiled by a healthcare research company, Mark Farrah Associates.
The so-called Affordable Care Act (ACT) supposedly compels insurers to provide coverage to small businesses and individuals in a transparent fashion. We're told to expect ACT options for comparable costs and benefits. Anyone can get coverage despite pre-existing conditions.
The hope is that new health insurance exchanges will alleviate premium costs and the federal government will subsidize the cost for premiums for low and moderate-income persons. Individual states will oversee the exchanges.
But many promises about ObamaCare proved to be false starting with the claim that you will be able to keep your doctor.
So the study's conclusion about the lack of competition among health insurers in numerous markets is eye-opening. If one insurer is too dominant, it will control the premiums and fees paid to doctors.
And the intrusion of government to coordinate and oversee the reform is alarming.
From the Coach's Corner, for more background information, we warned you in previous columns:
The last thing I want to do is hurt you. But it's still on the list.
__________
Author Terry Corbell has written innumerable online business-enhancement articles, and is a business-performance consultant and profit professional. Click here to see his management services. For a complimentary chat about your business situation or to schedule him as a speaker, consultant or author, please contact Terry. 
Photo courtesy of Ambro www.freedigitalphotos.net


April 26, 2018 –


For a long time, Facebook appeared approaching the end of its product life cycle. But its Q1 2018 revenue earnings jumped 49 percent despite its privacy scandal and other issues.
Here's what Facebook appears to be surviving:
Founder Mark Zuckerberg waited five days before responding to the data scandal, but he failed to apologize until pressed to do so.
That and other Facebook behaviors are very strange considering that to survive it must immediately mend relationships with consumers, policymakers, shareholders and advertisers.
That's why it's been heavily criticized for being "stubbornly childish".
Facebook might survive regulation efforts by Congress. The social medium spent $3 million dollars on lobbying in the first quarter of 2018.
True, Facebook has 2 billion+ users worldwide and appeared to be in the proverbial catbird seat. However, urgent caution was long advised.
"You can't be serious," you're probably thinking, "Facebook is huge."
Firstly, consider: Facebook needs advertising revenue to sustain itself.
However, Facebook kept self-destructing with highly questionable practices by incurring the wrath of the advertising industry and other stakeholders.
In addition, a 2012 report revealed that social media, especially Facebook, only delivered 1 percent of an e-commerce site's revenue (See: Social Media vs. Traditional Online Marketing – Where's the Money?)
Furthermore, the seemingly constant Facebook buzz appeared to be masking some serious red flags, especially, if you're a major investor or marketer counting on it as an advertising medium Why?
Published data indicated Facebook showed signs that it might have advanced too far along its product life cycle (PLC) for you to reap a significant return on your investment.
A PLC, of course, ranges from the time when a product is introduced to market to when it's no longer viable because of what the marketplace considers superior competitors.
The PLC stages:
Introduction
Growth
Maturity
Decline
In marketing, the PLC is important. In the introduction stage, sales are insignificant until the branding takes effect. Think in terms of a bell curve.
The steeper the slope of the growth stage, the higher sales revenue you enjoy.  Maturity is the stage when a product achieves saturation. Decline is just as the term implies.
Facebook appeared to be in the downward slope of its PLC curve in key markets. Yes, Facebook appeared to be in its PLC stage 3 of reaching maturity – en route to stage 4 of a decline in popularity in many of the world's most-important markets.
"Strive not to be a success, but rather to be of value."

-Albert Einstein
The first red flag about Facebook's PLC appeared in this headline: Facebook Sees Big Traffic Drops in US and Canada … –Inside Facebook. 
"Most prominently, the United States lost nearly 6 million users, falling from 155.2 million at the start of May to 149.4 million at the end of it," wrote  Eric Eldon. "This is the first time the country has lost users in the past year. Canada also fell significantly, by 1.52 million down to 16.6 million, although it has been fluctuating around that number for the past year. Meanwhile, the United Kingdom, Norway and Russia all posted losses of more than 100,000."
Strangely, Inside Facebook reported the social networking site continued to grow. But how?
"Most of the new users continue to come from countries that are relatively late in adopting Facebook, as has been the trend for the past year," explained Mr. Eldon.
Facebook later denied it's losing members in North America and Europe.
Facebook's apparent demise was illustrated by other indicators.
WebProNews originally published some eye-opening data from YouGov BrandIndex covering Jan. 3 to June, 13, 2011, which shows Facebook has had some serious erosion in word-of-mouth. (Note: In my experience, WebProNews articles should be taken seriously.)
To determine its Buzz score, which can range from 100 to -100,  YouGov BrandIndex asked respondents: "If you've heard anything about the brand in the last two weeks, through advertising, news or word of mouth, was it positive or negative?"
In compiling the answers, the firm's Buzz rating is then determined by subtracting the negative response from positive. Equal negative and positive responses lead to a zero score.
The eye-opening YouGov BrandIndex scores:
Adults, 35-49, the Jan. score of 28.5 plummeted to 10.4 in June
Adults, 18-34, the Jan. score of 36.2 dropped to 22.7 in June
Meanwhile, consider Twitter's success as reported in this NewsFactor Network headline, Pew Study Finds Meteoric Growth in Twitter Usage.
"A meteoric rise in Twitter usage has been reported by the Pew Research Center, even though only 13 percent of online adults use Twitter," stated NewsFactor Network in the article's summary. "Pew also found that about half of Twitter users access the service on mobile phones, and African-Americans and Latinos have high Twitter adoption rates. Twitter expects more growth with photo sharing."
In my experience, Facebook does not work in B2B advertising. Understand, however, if you're marketing anything, you still need to maintain a presence on Facebook for a link to your site to keep your Internet ranking strong. Facebook's marketing strength is B2C.
But if you're counting on Facebook to generate a strong return on your advertising investment, my sense is that indicators are not positive.
Always remember the lesson from Marshall McLuhan in the 1960s — Choosing Best Web Sites to Advertise — 'Medium is the Message'.
The lesson means with Facebook, you won't be choosing the right messenger. Facebook has exhibited too many childish behaviors.
From the Coach's Corner, relevant articles on Facebook:
Aside from Privacy, Security Issues — Facebook is a Threat 2 Ways — Why Facebook is becoming more of a threat in marketing. Use due diligence to capitalize on Facebook.
Marketers: Instagram Beats Facebook, Twitter and Google+ — Study — Instagram is beating Facebook, Twitter and Google+ in brand engagement — making money for marketers, according to two studies.
Marketing – Why Visual Content Works on Facebook, but Hashtags Don't — Ninety-eight percent of top brands have a Facebook fan page, but Facebook's hashtags don't enhance engagement with consumers. That's one of two salient conclusions from an analysis.
'Why Facebook Is Failing Marketers' — Forrester Study — As a digital advertising option, hundreds of savvy marketers rank Facebook last in "business value" according to a critical Forrester Research study. The study ranks Facebook last among 13 digital options by 395 marketers in the U.S. and Canada.
Facebook Privacy: Advice for Job Seekers and Employers — The practice by some companies to require job seekers to reveal their Facebook passwords so they can spy on the applicants' private information prompts a couple of Biz Coach reactions — for both job applicants and employers.
Things are not always as they seem.
__________
Author Terry Corbell has written innumerable online business-enhancement articles, and is a business-performance consultant and profit professional.
Click here to see his management services
. For a complimentary chat about your business situation or to schedule him as a speaker, consultant or author, please
contact Terry
.