Updated – March 7, 2015
Will wasteful government spending ever go on a diet? Perhaps — finally. A major court decision on ObamaCare in June will be a determining factor.
We were promised that ObamaCare would cut healthcare costs and premiums. The president and his supporters promised we could keep our doctors. etc. … and the unfulfilled promises go on and on … just the opposite is true.
Even back in 2012, this portal reported ObamaCare had cost the economy $27.6 billion and eliminated 30,000 jobs. ObamaCare has exacerbated the nation's debt — now more than $18 trillion. (See the national debt clock in real time here.)
But now there's a glimmer of hope for a government diet.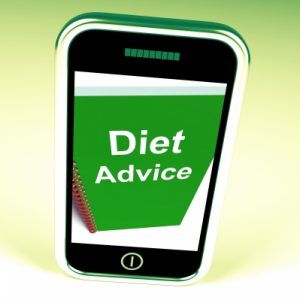 The ObamaCare debacle is going to be decided by the U.S. Supreme Court again. It could mean the end of the disastrous law.
Moreover, an anticipated collapse of ObamaCare and the 2011 downgrade of the U.S. credit rating would combine to be reproaches to massive, wasteful federal-government spending.
The high court, in effect, will decide the meaning of phrase in the law, "established by the state," which pertains to Americans who get subsidies for their health insurance in those state-run exchanges.
ObamaCare supporters disingenuously now claim the phrase is irrelevant. They claim subsidies should be allowed in all 50 states.
If the court rules the phrase in the law should be taken literally, funding for the law will dissipate and ObamaCare will disappear.
U.S. credit rating
Many lawmakers in Washington have a short memory. Don't forget about the Standard and Poor's historic downgrade of the U.S. credit rating to AA+ in August 2011. President Obama bitterly complained about the downgrade instead of heeding it.
In reality, the downgrade and ongoing opposition to ObamaCare are positive developments. The two represent reproaches to the federal government's behavior and performance.
Most businesspeople oppose the law (How Healthcare Law Would Affect Small Business, and Healthcare Reform Increases Costs to Workers, Study).
Despite disingenuous claims by the Obama Administration, S&P's downgrade was justified. In pandering to political cronies, nearly all in Congress from both parties have spent an obscene amount of money on unwarranted hometown pork and earmarks. Did I mention the huge red flag — the $18 trillion+ national debt.
Not only do most Americans disapprove of ObamaCare according to most polls, you might recall public officials in most states originally filed legal action against it.
The opponents' case was pursued by attorneys general and governors from more than half of the states – 26. Other plaintiffs have included the National Federation of Independent Business and two individuals.
Obamacare requires guaranteed funding via the consistency in the mega pool of policyholders. Now, insurance companies have hiked premiums — just as predicted here at The Biz Coach.
Possible Ramifications
Possibly, there'll be a different political landscape. Perhaps the Supreme Court might rule against the Obama Administration — especially if the Republican-dominated Congress finally comes up with an alternative to ObamaCare.
As state governments have carried out the law's reforms, there has been a lot of angst about the costs in implementing the law. Many of the states' politicians complain their rights have been trampled.
In Oregon, state officials finally pulled the plug on the state's exchange after $248 million was wasted on it. (See this LA Times article: Oregon abolishes its hopelessly bungled health insurance exchange.)
So a positive ruling in June will torch the remaining portions of ObamaCare. Why? The mandate to buy insurance is a source of the law's funding, which might now be disrupted.
Only one source remains as a funding source – an aggregate decrease of $799 billion in Medicare benefits payable to doctors for their care of patients. As a result when people turn 65, many can't get care as doctors refuse to accept new Medicare patients.
Sadly, ObamaCare supporters have been disingenuous. They conveniently omit the resulting devastation to recipients of Medicare.
Let's hope the entire baggage in Obamacare is at-risk. It was clearly unconscionable for the Obama Administration to require Americans to buy private products in the first place.
The Great Recession may have technically ended but not for many businesspeople and consumers. That's why the S&P downgrade and court ruling are beneficial. The reproaches might help to end the expansion of the over-extended Federal government.
The reproaches also hold the promise of enhancing the economy by alleviating economic uncertainty for 14 millions of unemployed and under-employed Americans, and struggling employers, alike. Companies have been reluctant to hire, in part, because of the expense of Obamacare.
Here's a better strategic plan: Balance the budget without increasing taxes on everyone. Make it feasible for startups and other businesses to hire and expand.
Economic and political freedom are two of America's sacred liberties. Government spending must go on a diet.
From the Coach's Corner, here are related public-policy articles:
Only Fiscal Sobriety Will Prevent Further Fiscal Chaos — We're way past the deadline to demonstrate financial leadership. It's time for economic fundamentals and teamwork focused on economic patriotism.
Do We Really Honor the Declaration of Independence? — Progressively more every year, many Americans, especially public officials, demonstrate they need to review the reasons for Independence Day and why we celebrate the fourth of July. It is, of course, a national U.S. holiday that commemorates the adoption of our unique Declaration of Independence on July 4, 1776. Thomas Jefferson was inspired to write the historic document between June 11 and 28, 1776. He eloquently stated the convictions of Americans. They weren't new ideals expressing the desire for liberty. John Locke and others beat him to it.
Manufacturing Jobs Might Return to U.S. as China's Labor Costs Rise — As some U.S. states develop reputations as low-cost manufacturing centers and China's wages increase, offshoring of jobs is expected to decline in five years, according to an international consulting firm. That's the essence of a 2011 study by The Boston Consulting Group (BCG).
Economic Climate for Business – Has Obama Misread the 3 Ms? — President Obama has misread his small-business 3Ms – he won't be confused with Abraham Lincoln for policies and Franklin Roosevelt for messaging.
Government Spending Causes Companies to Cut Back, Harvard Study — A Harvard study reveals that massive U.S. borrowing and spending has wasted trillions of dollars in flawed efforts to stimulate the economy.
"Giving money and power to government is like giving whiskey and car keys to teenage boys."
-P.J. O'Rourke
   __________
Author Terry Corbell has written innumerable online business-enhancement articles, and is a business-performance consultant and profit professional. Click here to see his management services. For a complimentary chat about your business situation or to schedule him as a speaker, consultant or author, please contact Terry.


Progressively more every year, many Americans, especially public officials, demonstrate they need to review the reasons for Independence Day and why we celebrate the fourth of July.
It is, of course, a national U.S. holiday that commemorates the adoption of our unique Declaration of Independence on July 4, 1776.
Thomas Jefferson was inspired to write the historic document between June 11 and 28, 1776. He eloquently stated the convictions of Americans. They weren't new ideals expressing the desire for liberty. John Locke and others beat him to it.
However, too few Americans appreciate the risks of those 57 men who signed the Declaration of Independence – making freedom possible for all us.
In the 21st century, the Fourth of July is a holiday of festivities and fireworks for Americans.
The Declaration of Independence was written as a list of grievances against the King of England, and has been cited as a list of timeless principles.
It was written and signed amid the American Revolution – the most significant event in our history. The first shots were fired in April, 1775. The war would last eight years.
It inspired the meaning of this phrase, "the shot heard round the world."
Coincidentally, the fourth of July has other significance.
Two signers of the Declaration of Independence who were elected president, Mr. Jefferson and John Adams, passed away on July 4, 1826 — the 50th anniversary of Independence Day.
Fifth President James Monroe died July 4, 1831. Thirtieth President Calvin Coolidge was born July 4, 1872.
Fun holiday
For most Americans, it's a fun holiday. Across the nation are barbecues, baseball games, carnivals, ceremonies, concerts, fairs, family reunions, fireworks and political speeches.
The holiday is a heavy travel weekend for many Americans.
Allegedly, as a document, the Declaration of Independence is still cherished as an avowal of freedom from tyranny.
Do we honor it? Are we truly independent? No.
Those type of events challenging royalty more than two hundred years ago – catalysts for the American Revolution and the Declaration of Independence – are prevalent today.
On a personal note, July marks the anniversary of this portal with business-coaching columns in 10 categories.
Seeming countless assaults on the economic and political liberties of businesspeople prompted dozens of public policy columns.
Worse conditions
In recent years, conditions have worsened. Numerous crises are looming again this Independence Day.
They include terrorism, the ObamaCare debacle, trade deficit, high under-employment from a weak labor-participation ration and an enormous $20-trillion national debt.
At the very least, they threaten to financially imprison our children and grandchildren for decades. This also means they threaten this nation's future.
Much is prompted by dysfunctional public policies by the "ruling class" – that's how one of this portal's frequent readers describes many public servants at the local, state and federal levels. I ageee.
"Now, even the deviancy of the old nobility is becoming more commonplace, as once they were given land by the sovereign, upon which to live well," the reader wrote in an e-mail. "Now they are given government pensions and benefits."
He laments we keep electing the same people with the same damaging political, and in many cases, self-serving philosophies.
Government debt
Indeed, the situation is bleak for governments – from cities to federal – are dangerously in debt. Much of the debt is from obscene government pensions and salaries.
Meantime, also for purely political reasons, there's little statesman-like behavior in budget-deficit talks.
Countless published reports indicate Democrats oppose every effort by the Trump Administration to grow the economy and to end fiscal waste.
But Democrats aren't alone in this regard. Republicans were responsible for countless earmark and pork legislation during the Bush Administration.
President George Bush failed to veto even one bill with pork Republican earmarks during his first six years in office.
"Now, even the deviancy of the old nobility is becoming more commonplace, as once they were given land by the sovereign, upon which to live well," the reader wrote in an e-mail. "Now they are given government pensions and benefits."
On another front, the Federal Register has a compilation of all federal business rules and regulations adopted by the Obama Administration. A 2010 check revealed it contained 81,405 pages of regulations.
Actually, the abuses of our liberties comprise a much longer list than discussed here. President Trump has been under fire by Democrats over his campaign to reverse them.
Certainly, businesspeople from Bernard Madoff to Enron executives have let us down. But there are a lot hardworking, diligent business folks.
Strangely, leftwing politicians wonder why such businesspeople feel shackled.
Hence, the question:
When are we going to affirm the Declaration of Independence with economic patriotism to validate the principles of Independence Day?
From the Coach's Corner, actually, all of this fiscal chaos from disingenuous behavior suggests the U.S. Constitution is under fire, too. It's worth reading.
"
Ancient Rome declined because it had a Senate; now what's going to happen to us with both a Senate and a House?
"
-Will Rogers
 __________
Author Terry Corbell has written innumerable online business-enhancement articles, and is a business-performance consultant and profit professional. 

Click here to see his management services

. For a complimentary chat about your business situation or to schedule him as a speaker, consultant or author, please 

contact Terry

.
Photo courtesy of nixxphotography at www.freedigital.photos.net


A lost art in leadership has almost come to the rescue of marketers and consumers, alike.
Long ago, it was a pleasure to watch politically opposite leaders – President Ronald
Reagan and House Speaker Tip O'Neill – work congenially. Another example from Congress and the Presidency was Gerald Ford.
The focus was on principles, not personalities.
Yes, I met all of them. As a young broadcast journalist, I separately interviewed Mr. Reagan before he became president, Mr. O'Neill when he was Speaker of the House, and I broke the story nationwide about Mr. Ford's plans after leaving the White House.
Mssrs. Reagan, O'Neill and Ford
They were indeed leaders. Political compromise was taken for granted in those days. Since then, however, it's become a lost art.
However, we experienced a partial, joyful return to yester-year in April 2011 after the bipartisan bill entitled, Commercial Bill of Rights, was introduced by political adversaries — then-Sen. John F. Kerry (D-Mass.) and Sen. John McCain (R-Ariz.).
With Mr. Kerry now the Secretary of State, someone needs to step up to fill his void.
Where are the Reagans, O'Neills and Fords now?
Differences
By way of explanation, changes in commerce and the Internet have led to debate.
Admittedly, as a consumer, online privacy is a concern. Trust is important. Consumers have a basic right to protect themselves against predators.
Conversely, my marketing side has been concerned by over-reaching of consumer advocacy groups in discussions over do-not-track legislation. Marketers have understandably been worried about the loss of visitors' data. That is, until now.
(Disclosure: Visitors data is used for data to make this business portal as relevant as possible. It indicates which articles are popular and those that aren't, and from where visitors come and how long they spend here. Tracking makes it possible for advertising to be inserted adjacent to certain content that interests users. By using key words, readers are able to find helpful information and insights.)
Two goals
But the bill is a cavalry of sorts coming to our rescue. It requires a code of conduct, but do-not-track legislation is excluded.
In this digital age, much of the economy depends on it.
"Americans have a right to decide how their information is collected, used, and distributed, and businesses deserve the certainty that comes with clear guidelines," said then-Sen. Kerry.
"Our bill makes fair information practices the rules of the road, gives Americans the assurance that their personal information is secure, and allows our information-driven economy to continue to thrive in today's global market," he added.
The bill's basic components:
Accountability and security – marketers must use security
measures for data.
Access, consent, correction and notice of information – clear notice must be given to consumers as well as their right to opt-out.
Constraints on data – Marketers are restricted on the data they collect to enable transactions or to provide services.
Enforcement will be provided by the Federal Trade Commission (FTC) and the Attorneys General in each state.
The FTC will be allowed to approve programs by nongovernment organizations to monitor initiatives providing safe harbors or protections.
The Department of Commerce will help coordinate safe harbor applications for privacy and sharing of information.
Sounds good. Today's politicians need to learn from history. Let's get it done, and encourage more bipartisan leadership!
From the Coach's Corner, here's an article about an American statesman who showed leadership in a bipartisan way: Five Attributes of Leadership Are Needed Now
Change is inevitable, except from a vending machine.
-Robert C. Gallagher
  __________
Author Terry Corbell has written innumerable online business-enhancement articles, and is a business-performance consultant and profit professional. Click here to see his management services. For a complimentary chat about your business situation or to schedule him as a speaker, consultant or author, please contact Terry.


Updated – Jan. 14, 2010
The battle over high unemployment-insurance costs is raging in this year's legislative session in Olympia – a debate over public-policy fairness.
Businesses led by the Association of Washington Business (AWB) are asking for a bill that will lower unemployment insurance costs (UI) for employers scheduled to increase an average of 38 percent this year. But a consortium of unions is actually trying to increase unemployment checks as a condition for lowering the UI costs. Unions want employers to underwrite more than $60 per child each month in UI costs for unemployed workers.
"While their goal is well intended, remember Washington employers pay the entire unemployment premium and over the last two years in the worst recession since the Great Depression, UI costs have skyrocketed – some by more than a thousand percent and many in triple digits," wrote Don Brunell in a post as president of AWB.
"Washington employers pay the nation's 5th highest unemployment insurance rates.  Our state's unemployment benefits are 2nd highest in the country," he added.   "And, workers compensation benefits in Washington are 5th highest, according to the 2011 Competitiveness Redbook produced by the Washington Alliance for a Competitive Economy."
So, it boils down to a question of fairness. Unions should instead consider paying part of the onerous premiums.
AWB practices what it preaches and Mr. Brunell provided this recommendation:
"A system along the lines of what AWB put in place several years ago for long-term care," he wrote.  "AWB provides a basic policy for long-term care for the people who work here.  If they chose to add a family member to the plan, they pay a small premium for that coverage.  It is fair and it works.  That would be an innovative approach to consider for UI."
He pointed out Washington businesspeople and other residents already have a heavy tax burden:
"…I posted a Olympia Watch post based on Tax Foundation findings showing that Washington's 'Tax Freedom Day' is April 15, not April 9," wrote Mr. Brunell. "In other words, when unemployment insurance and workers compensation taxes are added in, Washington families and employers pay a higher than average tax load and work an extra 6 days for the government."
The AWB president agrees – the welfare of Washington's children should be taken into account.
"Refocusing the issue is important.  It is about kids and families.   AWB believes it is better for Washington workers and their families to have jobs.  Relying on unemployment payments is no way for families to manage their finances.  Besides, those benefits are time limited.  Taxes and costs of doing business drive location and hiring decisions for Main Street businesses and large factories.  Global competition is fierce and real.  This isn't about tradeoffs.  It is about stimulating jobs."
Mr. Brunell's conclusion is valid. On a personal note, I recently became aware of the plight of two unemployed workers, who are a world apart in their self esteem and philosophy about receiving unemployment benefits.
One worker who was unemployed for two years told me he was appreciative of a job offer from Boeing. He accepted the job even though it requires a commute well in excess of 50 miles one way each day. As a family man, he's thrilled to have a future with a world-class company – even though it nets $300 a month less than he received in unemployment benefits.
The other person is staying on unemployment because he receives about $100 a month more in benefits than a recent job offer would net him.
These two examples underscore what is wrong with the exorbitant UI system in Washington and the ominous, ever-increasing entitlement attitudes of some workers. The Legislature must alleviate the financial pain of businesses for the creation of jobs.
From the Coach's Corner, you can stay current with the moderate recommendations of Mr. Brunell and his illustrious staff at AWB's site, www.awb.org.
Jan. 12, 2011
Washington state legislators have been formally asked to become transparent — to practice accountability for good, open government. The request was in the form of a letter from State Auditor Brian Sonntag, a Democrat, and Attorney General Rob McKenna, a Republican.
In fact, Messrs. Sonntag and McKenna have asked lawmakers for a constitutional amendment to improve legislative transparency – actually, it's an idea from the Washington Policy Center (WPC – www.washingtonpolicy.org).
The Sonntag-McKenna letter states:
"In the spirit of open and accountable government, we support a proposed constitutional amendment to create greater legislative transparency. The attached proposal, recommended by the Washington Policy Center, would prohibit blank bills from being introduced or voted on by the legislature. While the use of 'title only bills' is a rare procedure, the public concern substantially justifies eliminating their use entirely. The proposal would also require a minimum time for public notice of bills before a legislative hearing or action on the bill. 
These basic reforms will build the public trust and ensure that government is open and accountable to the public.  Please give your support to this proposed constitutional amendment."
Accountability and transparency have long been issues in Washington.
"During the 2010 Session lawmakers routinely waived legislative rules requiring five-day notice before holding a bill hearing; provided inadequate notice of the time, location and topic of public hearings; held hearings on bills with no text; and voted on bills the same day details were made publicly available," wrote Jason Mercier, director for the Center for Government Reform at WPC.
"The rush to vote on the budget and tax bills without allowing meaningful public comment or adequate review time by lawmakers led to mistakes in the bills," he added.
Actually, the 2010 legislative session was one of only many in which lawmakers ignored the principle of good, open government. That's why the state has a severe budget crisis. I've been warning about these issues for many years.
Appropriately, Mr. Mercier said the WPC makes these specific recommendations:
Require 72-hour public notification before any bill could receive a public hearing
Prohibit title only bills (no public hearing or vote should occur on a "ghost bill")
Prohibit votes on final passage until the final version of the bill to be approved has been publicly available for at least 24 hours.
Yes, reform is critical. The lack of transparency and good, open government have adversely impacted state businesses, their workers and customers for years. The WPC, and Messrs. Sonntag and McKenna have admirably worked to protect Washingtonians.
Memo to state officials: Please do the right thing.
From the Coach's Corner, the state's government needs a fundamental cultural and structural change in the way it conducts its business in order to perform the will of the voters. This Biz Coach business-news portal was designed primarily to provide business-coaching – proven solutions for maximum profits. But a disproportionate number of columns have been necessarily devoted to stop the chicanery of the state's Legislature and agencies.
As a review, a sample from 2010 includes:
Washington Needs Soul-Searching in Public Policy, Budgeting – and Action
WA Election Reminder: Business Issues to Ponder
How to Alleviate Business Uncertainty in Washington State
Tax Increases Will Cost Washington Businesses, Consumers $6.7 Billion Next 10 Years
Why Not Transparency for Good, Open Government in Washington State?
Sep. 22, 2010
You've heard the rhetoric. Initiative 1098 , the controversial income-tax proposal, has become one of the most divisive issues in Washington state.
It would impose a 5 percent tax rate of $200,000 on individuals and $400,000 on couples with a 9 percent tax rate on $500,000 for one person and $1 million on families. The state's share of the property tax would be lowered by 20 percent and the business and occupational tax would exempt 118,000 more companies.
Bill Gates, the c0-founder of Microsoft, joined his father Bill Gates Sr. in advocating passage of I-1098. Notable opponents include Microsoft CEO Steve Ballmer and Amazon.com founder Jeff Bezos.  
Ironically, as an economic development tool, the state's Department of Commerce has a Web site (www.chooseWashington.com) that states Washington has a "Favorable Business Environment." One of the advantages: "No income tax in Washington."
So what's the impact of I-1098?
 The Citizens' Guide to Initiative 1098 is a policy brief by written by Paul Guppy. He's the vice president for research at the highly respected think tank, Washington Policy Center. It's voluminous and thought-provoking with heavy documentation.
To summarize, here are Mr. Guppy's 10 salient conclusions:
1. Initiative 1098 Creates a New Way to Tax. Essentially he believes it does nothing to fix the inequities of the state sales tax, which is regressive for businesses and low-income families.
2. The Income Tax would Likely be Extended to More People. Is this a surprise? No.
"Unlike past efforts, Initiative 1098 is drafted as an ordinary law, not as an amendment to the state constitution, Mr. Guppy writes. "This makes it easier for the income tax to be extended to more people in the future. The legislature could change Initiative 1098 in the short-term with a two-thirds vote, and after two years could change it by a simple majority vote, just like any other part of the legal code."
3. Income Tax Revenue May Not Go to Promised Purposes. He cites Washington Secretary of State's data that indicates the Legislature has over-ridden 30 voter-approved initiatives.
"Lawmakers often divert tax revenues from their intended purposes," he explains. "This year the legislature transferred tax revenue totaling more than $1 billion from 33 dedicated trust accounts, some created by voter initiative, and spent those funds on general programs." 
4. More Money Will Not Help Public Schools. He points out school children will not learn more.
"Taxpayers contribute over $10 billion per year toward the education of slightly less than one million public school students in Washington," he writes. "Public school districts currently spend an average of $10,100 per student per year, the highest level in state history. 
"The largest budget item, comprising 83 percent of spending, is devoted to salaries and benefits. The statewide average for teacher pay with benefits is $79,200," he asserts. "Average pay with benefits for school administrators is $117,000."
He adds Seattle's school spending of $12,746 per student annually has increased more than a third since 2005.
"In Seattle average teacher pay with benefits is $92,100. Average administrator pay with benefits is $106,900," he adds.
5. Initiative 1098 and the State Economy. He lists numerous examples how the initiative would hinder the state's economic climate.
"By enacting an income tax, Washington would be giving up a significant competitive advantage in relation to other states," he advises. "Washington has a high sales tax. Adding an income tax means Washington would join the states that impose all the major forms of tax on their citizens."
6. Some Residents would Leave Washington to Avoid the Income Tax. He points out a new income tax would be the fourth-highest in the U.S.
"High-earners targeted by the tax would suddenly have a strong financial incentive to move out of state," he writes. "A change in residence would include pulling investments out of the state as well, since Initiative 1098 would tax non-residents who derive income from Washington businesses. In a survey of business owners and their views of Initiative 1098, 1.8 percent of respondents said they planned to leave Washington if the income tax measure passes, even though this was not one of the survey questions."
He cites New Jersey and Minnesota as examples where high-income residents felt compelled to leave for greener pastures.
7. Initiative 1098 would Reduce Charitable Giving. Because the controversial proposal would be higher than the federal tax and would be applied to adjusted gross income, he writes the affluent would fewer funds for charity.
"Adjusted gross income includes wages, salaries, tips, interest income, rental income, capital gains, income from pensions and retirement accounts, and alimony payments received by divorced spouses," he suggests. "Adjusted gross income is calculated before the taxpayer is allowed to lower his reported income by claiming deductions such as the federal standard deduction, the child tax credit, the dependent care credit, local property taxes, motor vehicle taxes, mortgage interest payments, contributions to retirement accounts and donations to charity."
That means that $2.2 billion next year and $11.1 billion over the next five years would not be available for nonprofit giving.
8. Initiative 1098 and Tax Fairness. He writes, contrary to proponents' claims, the proposal is unfair – 98 percent of the state's population would escape an income tax.
"Initiative 1098 is not unbiased or impartial in its treatment of Washington citizens," he explains. "It specifically targets a minority, as defined in economic terms, to shoulder the full cost of a new tax, while using state power to redistribute the benefits to others."
9. State Income Taxes Do Not Lead to Fiscal Stability. He points out Oregon, New Jersey and California all have major budget woes despite an income tax.
"Oregon's personal income taxes – based on 2009 returns due on April 15, 2010, were down by $472.3 million, or 16.4 percent less than the previous year," he writes.
"During the strong economy lawmakers increased state spending by over 33 percent in a single four-year period," he reminds us. "Access to a new revenue stream would likely encourage Washington lawmakers to return to enacting large, permanent spending increases in each budget cycle. When economic activity slows or declines in recessionary years, personal incomes fall accordingly, and leave income tax states like Oregon and California with far less revenue than officials expected to receive."
10. Initiative 1098 is Unconstitutional under Current Case Law. Opponents argue passage of I-1098 would be thrown out by the courts.
From the Coach's Corner, you can visit the Defeat 1098 campaign here.
Sept. 16, 2010
So now we have further confirmation that Washington state is long overdue in launching a prudent approach to public policy and budgeting. Officially, the state forecasts another $1.4 billion shortfall until June, 2013. That means red ink totaling at least $4.5 billion.
"The governor has already responded to this forecast by authorizing across-the-board cuts, but that simply isn't the most thoughtful approach available," said state Sen. Joseph Zarelli, R-Ridgefield, in a press release.
"On one hand she says she wants the next state budget to reflect the priorities of government and Washington values; on the other hand she has ordered cuts to the current budget that allow little if any consideration for priorities and values," he added.
Sen. Zarelli also raised the salient question:
"What sense does it make to cut services for our most vulnerable citizens by the same percentage as the state's efforts to promote tourism?"
His suggested alternative to across-the-board cuts?
"It would be better for the Legislature to convene for a short special session, because we can do things the governor can't. We can make policy and structural changes that would focus the available revenue on the most essential services, and leave enough in reserve to get the state through June, when the biennium ends. We can also adopt reforms that would help when it's time to write the 2009-11 budget," wrote Sen. Zarelli.
To more than 50,000 state workers, he e-mailed this request:
"We hope you will take the time, either at work or at home, to submit your savings ideas here. Your ideas will be routed directly to us."
How does the Office of Financial Management explain the budget shortfall?
"Revenue for the current budget period, 2009-11, is projected to decrease $770 million, resulting in total projected General Fund revenue for the biennium of $28.5 billion. Revenue for the next budget period, 2011-13, is projected to decrease $669 million, resulting in total projected General Fund revenue for that biennium of $33.4 billion.
'With this drop in revenue, our current budget is now projected to be in the red,' said Marty Brown, director of OFM. 'We will enact cuts to address this problem while we look for ways to transform the budget and address shortfalls for the next budget period.'
The forecast projects an ending fund deficit for 2009-11 of $516 million, which includes $4 million in the rainy-day fund."
Ouch, but it's not surprising news. As a business-performance consultant, the state's dubious policymaking and budgeting have been frequent topics here.
What is shocking has been the state's lack of transparency in budgeting and that many elected officials — excluding State Auditor Brian Sonntag — have been late to the solution process and have not solved these predicted and lingering problems. That's inadvisable public policy and budgeting.
"Despite still projecting revenue growth of nearly $5 billion between 2009-11 and 2011-13, a budget shortfall exceeding $4.5 billion is projected for the next budget due to a structural spending imbalance and the carry forward costs of programs in the current budget," said Jason Mercier, the director of the Center for Government Reform at the Washington Policy Center.
"This budget crisis makes it imperative for legislative leaders to bring lawmakers back to Olympia to solve this problem in a thoughtful way," said Mr. Mercier. "Failing to do their job until the 2011 session convenes in January would be the ultimate abdication of their legislative responsibility to balance the budget.
"If lawmakers continue to refuse to balance the budget they should at least call a short special session to change state law to allow the Governor to make discretionary and rational cuts while leaving up to a one percent reserve," Mr. Mercier concluded.
Well said, as usual. Actually, Mr. Mercier and Sen. Zarelli have long expressed their public policy and budgetary concerns.
Since 2001, The Biz Coach column, at three Seattle media Web sites, has warned that Washington state's economy has been too valuable and/or too-fragile to gamble with costly unknowns.
This Web site was launched July 29, 2009. You'll find countless archived Biz Coach public policy columns with warnings and solutions including, the initial column, Analysis: Steps for Economic Success in Washington State. Not to be gauche, the column's ideas are valid today. It's past time to reboot – before it's too late.
From the Coach's Corner, for more background information and sound ideas, here are four resource links:
Updated Aug. 17, 2010
Today is Washington state's Primary Election Day. Be sure to vote.
Meantime, there are valid reasons why Washington state public officials' pleas of poverty and and justifications for tax increases have fallen on the deaf ears of most businesspeople. The overwhelming majority of companies – large, medium and small – have had to resort to cost savings.  But only recently in mid-2010 have state leaders finally admitted state government needs to be downsized by as much as 7 percent across-the-board in the wake of declining revenue and continuing forecasts of $3 billion deficits.
However, for years, many of us have warned about the state's propensity to spend wastefully in the face of multi-billion- dollar unfunded state pensions and $3 billion deficit forecasts. Again this year, the Legislature bypassed voter protections on transparency, and raised taxes by $800 million. In the last decade, there have have numerous Biz Coach columns about court cases and shell games by public officials in violations of state spending limits. But we've been ignored by public servants, which infuriates the electorate concerned about economic health and job creation.
Ironically, there have been numerous published reports of fiscal waste, mismanagement and abuse. That means if efficiencies were ever implemented– including the best-practices in fiscal management recommended by the state auditor — there would be enough tax revenue.
For example, the state was overcharged $306,000 for supplies by Office Depot in 2009, according to the state auditor. But the state's Department of General Administration denies it's overspending. We have to wonder how badly the other agencies are misbehaving.
The contract with Office Depot is part of a $24-million deal that includes other state agencies, institutions of higher learning and local governments.
The agency is part of a list of other state agencies also in denial, especially the Department of Social and Health Services (DSHS), and the Washington State Department of Transportation (WSDOT) and the ferry system.
As a business-performance consultant who has solved the financial headaches of public and private-sector clients since 1992 – often by not even having to look at numbers – just observing people at work – I have also interviewed State Auditor Brian Sonntag.
As I've written before regarding public policy, I've witnessed tons of waste at DSHS, WSDOT and the Washington State Department of Personnel.
My sense also is that Mr. Sonntag is a stellar public servant, and I would point a finger at Office Depot for not adhering to the contract rates, as well as at the Department of General Administration for being lazy in due diligence.
This summer, we finally heard about the flawed worked of state employees that caused two freeway projects in Tacoma to be torn down and rebuilt. It resulted in $1.5 million in more waste and no accountability. That wouldn't fly in the private sector at most companies.
Don't forget about the KING 5 series on mega millions in waste and inefficiency in the state ferry system.
Also, I'd ignore the disingenuous arguments in the $2 million Initiative 1098 campaign to start a state income tax. An income tax would soak the rich – many of the very people who hire workers and make investments.
A state income tax has not helped two states where I spend a lot of time: Oregon and California.
An income tax here would send a negative message to prospective employers around the globe that might consider establishing a presence in Washington. Why would anyone want to harm our potential to grow the economy and create jobs?
Another thought: Should this income tax pass this year, state officials will find excuses to broaden the income tax to include middle-income taxpayers, too. Have you ever known a tax not to expand or even disappear?
Now comes the disingenuous allegation in two state reports claiming that voters should not privatize liquor sales because they would cause shortages.  That's bunk. Not only will we put a governor on the unfunded pensions of 1500 state liquor employees, the number of privatized liquor outlets will expand 10-fold. That enhances tax revenue — it doesn't decrease it.
Please forgive me for being a tad gauche, but you're best advised to consider all the government waste and mismanagement, as well as the candidates' philosophies before going to the polls or returning your absentee ballot.
Courtesy of Enterprise Washington, here are two research resources:
May Washingtonians decide on a business-friendly environment on Aug. 17 and in Nov.
From the Coach's Corner, this Web site has more than 50 national and Washington state public-policy columns regarding the governments' adverse impacts on the economy and business climate in this section.
July 17, 2010
A new Rasmussen poll indicates a three-time incumbent senator might be in trouble.  Sen. Patty Murray (D-WA) continues to slide in popularity. A two-time unsuccessful gubernatorial candidate, Dino Rossi; and a former National Football League star turned-farmer, Clint Didier, now hold narrow leads in the Senate race.
"Incumbents that fall short of 50 percent at this stage of a campaign are considered potentially vulnerable, but worrisome for Murray is that this is her poorest showing of the year," according to an article at Rasmussen. "She was reelected to a third term in 2004 with 55 percent of the vote."
Mr. Rossi and Mr. Didier both have 48 percent of the responding voter preferences against Ms. Murray and her 45 percent. Fewer than 10 percent are undecided or indicate a preference for other candidates.
The poll was conducted with likely voters.
"Washington's Senate race looks increasingly like a referendum on incumbent Democrat Patty Murray with two Republican candidates edging past her this month," according to the article.
Rasmussen reports Ms. Murray and Mr. Rossi have been tied in every poll in 2010.
"Incumbents that fall short of 50 percent at this stage of a campaign are considered potentially vulnerable, but worrisome for Murray is that this is her poorest showing of the year," "She was reelected to a third term in 2004 with 55 percent of the vote."
The Washington state race is a toss-up – one of nine according to Rasmussen Reports'  Senate Balance of Power rankings.
But in Washington state, the biggest decline for Ms. Murray occurs in a matchup with Mr. Didier.
"Last month, Murray led Didier, a former professional football player, 48 percent to 40 percent," states Rasmussen. "Prior to that survey, Didier's support had ranged from 30 percent to 37 percent since January. In the same time period, Murray earned 47 percent to 51 percent in match-ups with Didier."
A third Republican candidate is also faring better against Ms. Murray.
"… businessman Paul Akers, continues to trail Murray. But in the latest survey, the incumbent leads Akers 46 percent to 41 percent, while a month ago she was ahead 48 percent to 38 percent," states Rasmussen.
In every matchup, Republicans are favored by men and Democrats get support from most women.
Among Independent voters, Mr. Rossi has a slightly more than two-to-one edge, and Mr. Didier performs almost as well. Mr. Akers is also ahead but not as much as either Mr. Rossi or Mr. Didier.
"Just seven percent of Washington voters now rate the economy as good or excellent, while nearly half (49 percent) say it's poor," reports Rasmussen. "Thirty percent think the economy is getting better, but 45 percent say it's getting worse."
The poll indicates 72 percent believe the U.S. is in a recession.
"Support for last year's $787-billion economic stimulus plan which Murray supported is higher in Washington than it is nationally with voters in the state closely divided over whether it helped or hurt the economy," states Rasmussen. "But even in Washington, only 30 percent think the increased spending in the stimulus plan created new jobs, while 52 percent disagree and say it did not create any new jobs.
As far as job creation is concerned, responding voters – by 58 percent to 25 percent – prefer cutting taxes vis-à-vis more government spending.
"Fifty-four percent of Washington voters favor repeal of the national health care bill, which Murray supported, while 44 percent oppose repeal," according to the pollster. "This is in line with voter sentiments nationally and includes 43 percent who Strongly Favor repeal and 37 percent who are Strongly Opposed."
The poll's margin of error is plus or minus four percent.
From the Coach's Corner, my sense is that factors for the changes reflected in this Rasmussen poll include voter unrest over new taxes and violation of transparency standards by the Washington State Legislature. See: Tax Increases Will Cost Washington Businesses, Consumers $6.7 Billion Next 10 Years.
July 15, 2010
The well-documented lack of transparency and suspension of voters' rights by Washington state lawmakers in the 2010 legislative session will soak taxpayers an additional $6.7 billion over the next 10 years, according to a new study by the Washington Policy Center (WPC).
"State lawmakers raised taxes at the worst possible time – in the midst of a recession with record-high unemployment levels," says Dann Mead Smith, WPC President. "We compiled this report to help give taxpayers a clearer picture of the details and cost for each tax increase."
The respected think-tank's study is comprised of 12 pages of data, which includes an explanation of each tax increase and details of how each tax increase encumbers businesses and consumers for the next 10 years.
As it has done repeatedly over the years, the Legislature suspended the protections voters passed in Initiative 960, which required transparency and a two-thirds legislative majority vote in order to hike taxes. The Legislature passed SB 6130, which suspended the voter protections against unwanted new taxes.
"The bill temporarily repeals provisions of voter-approved Initiative 960 until July 1, 2011," states WPC's report at www.washingtonpolicy.org. "Washington voters passed Initiative 960 on November 6, 2007."
The $800 million in new taxes include:
Business and Occupation taxes
Canceling Real Estate Excise Tax exemptions
Increasing taxes for Public Utility Districts
Hiking the 911 excise tax
Hospital Bed taxes
Bottled water, soft drink, beer, candy and gum taxes
Tobacco taxes including a 500 percent increase on cigars
"Lawmakers increased total state spending by 43 percent in the last five budget cycles, a period in which state population grew only 11 percent, and inflation increased just 19 percent," states the Report on 2010 Tax Increases in Washington State.
"By repealing the non-binding advisory votes, lawmakers expected their names would not appear in the official voters' pamphlet for 2010 next to a description of the tax increases they had enacted," the study notes. "The purpose of this report is to provide much of the information the public would have received in the official voters' pamphlet if the legislature had not repealed the public disclosure provisions of Initiative 960.
Well,  if you're unsure how your legislator voted on taxes and other issues, visit: www.washingtonvotes.org.
Meantime, here's a tip of the Biz Coach cap to Washington Policy Center for its usual fine work.
From the Coach's Corner, you might be interested in the results of these polls:
If you want to do something about these tax increases, you might also want to consider these organizations: