As consumers continue to start earlier and earlier to shop for their holiday giving, merchants are honing their marketing strategies.
Their tools include advertising, brand protection, strategic pricing, staging events, and using traditional media and digital.
In essence, consumers shop earlier for a head start to capitalize on the best deals. To lure shoppers, marketers are using multi-channels – from traditional media to digital.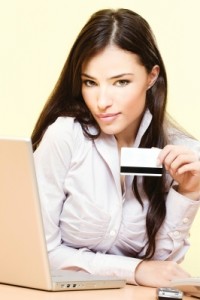 A  2015 Market Track, LLC study showed 83 percent of shoppers planned to complete most of their shopping for holiday gift-giving by Cyber Monday or earlier.
Companies are doing it to themselves. Thanksgiving discounting served to train consumers to shop earlier and earlier. And businesses and began discounting earlier to gain a competitive edge.
For in-store selling, Black Friday is staying dominant. Cyber Monday will lure the majority of digital shoppers.
The overall effect is that price differentials between online and in-store sales are continuing to narrow.
Retailers are pulling out all the stops to influence shoppers to purchase online, pick up items in the store, offer free shipping and accelerated deliver of online purchases.
So shoppers are hunting anywhere and everywhere for deals. That includes print ads, Web sites, TV commercials and e-mail promotions.
Consumers continue to compare prices for electronic products online – Amazon's wheelhouse.
Marketing tactics
— As early as October, merchants are offering door-buster sales and the so-call best deals of the season.
— Businesses are strategizing to make it difficult for consumers to compare prices and product features. Merchants are focusing on bundled and layered offers, and marketing their private-label products.
— Traditional media will dominate – print ads, television and radio. They're also using e-mail, social media and in-the-moment advertising in-stores.
— Mobile marketing will be increasingly used with a focus on user experience and convenience.
— Businesses are increasingly using event marketing and opportunities for consumers to try products before they buy.
— Strategies include in-store drawings and sweepstakes.
— They'll continue to push gift cards.
From the Coach's Corner, related sales strategies:
Checklist to Create Cyber Monday Sales Success — In order to celebrate your Cyber Monday sales, you must first create a happy buying environment. That means reviewing your store and Web site to attract prospects and to create happy customers.
Web Site 'Priming' – 6 Tips That Will Help You Succeed — If you want to increase your odds for Internet success, you might consider priming your Web site. Six primes motivate your visitors to make decisions.
Social Media – 5 Quick Tips to Boost Your Christmas Sales — Here are five social-media ways to increase sales by the end of the holiday season.
7 Precautions for a Profitable Layaway Program — Despite the continuous changes in technology, retailers are reverting to a sales and customer-loyalty practice that was prevalent in the 1950s. That would be a layaway program to sell more products to cash-strapped customers. Big box stores, such as Walmart and Toys R Us, have benefited from PR when they've announced their layaway programs.
Marketing Tips to Run Your Online Business for Higher Profit — E-commerce has made it possible for entrepreneurs to get a fast return on their investments with higher profits. Here's how they do it.
Strategic Tips to be Web-Ready for the All-Important Q4 Sales — Data from a Bold Software survey helps businesses develop their holiday online sales strategies, according to Website Magazine.
Energize Your Customer-Loyalty Program with 6 Steps — The quickest way for established businesses to optimize revenue is to have a stellar customer-loyalty program — there are six steps you can take for repeat sales and referrals. If you're not a great steward of your current book of business, it's futile to look for new customers.  
"All things being equal, people will do business with, and refer business to, those people they know, like, and trust."
-Bob Burg
__________
Author Terry Corbell has written innumerable online business-enhancement articles, and is a business-performance consultant and profit professional. Click here to see his management services. For a complimentary chat about your business situation or to schedule him as a speaker, consultant or author, please contact Terry. 
Photo courtesy of marin at www.freedigitalphotos.net


From New York to Seattle, people have wondered about the impact of the Wall Street protests. No one is asking, but if the protesters wanted to know how to win, they needed to conduct a cohesive major-marketing campaign.
So, if you can humor me, let's consider this a review of marketing best practices. Along the way, perhaps we'll see an improvement in corporate ethics. My motivation, you ask? The nation needs a new culture – call it economic patriotism. I've been convinced that it's partly an issue of How CEOs, Taxes and Policymakers Fail the U.S.
The corporate and Wall Street entitlement attitudes – certainly not everyone but a significant number – helped cause and exacerbate the Great Recession. The U.S. will continue to precariously suffer in its fiscal doldrums until economic patriotism becomes the norm, and productive public policies are implemented to improve the pecuniary environment for the creation of jobs.
It wasn't just the questionable mortgage activities, but many banks and credit card companies behaved in a predatory fashion.
Because they're domiciled in about six states that allow high interest rates on credit cards and related lines of credit, banks were able to charge exorbitant interest rates on small businesses and consumers – as much as 38 percent for dubious reasons.
And they abruptly cut off lines of credit for countless companies and micro-businesses.
Consequently, many have poor credit ratings, and can't qualify for Small Business Administration loans.
Among the hard-hit domestic automobile manufacturers, it's worth noting Ford has been outstanding in its recovery approach. Consequently, Ford didn't ask the taxpayers for help.
But the banks and the other auto companies had the temerity to lobby for bailouts, as countless Americans lost their jobs and homes. Foreclosures are still rampant, and the financial institutions are hoarding their cash following the bailouts.
GOP and Democrats
In part, the blame for the Great Recession also falls on Republicans in Congress. Don't get me wrong. I haven't changed my stripes. I'm still a strong business and free-enterprise advocate. But the Republicans looked the other way during all the predatory behavior, and continue to do so.
Democrats failed to speak out as it was occurring, and they failed to include small-business protections in passing the Dodd–Frank Wall Street Reform and Consumer Protection.
Further, the Obama Administration has been cozy with Wall Street, ostensibly, to attract political donations. I took originally took note of the administration's behavior in writing Sen. Cantwell Is Right to Question Risky Derivative Dangers, Geithner. So it's an irony to me that Democrats are disingenuously trying to capitalize on the Wall Street protests.
Let's not forget another entity. I wonder: Does the Federal Reserve Understand Small Business? No.
Fortunately, let's consider that the Legal War on Wall Street Chicanery Isn't Finished.
But how can the protests help change the culture of corporate greed for economic patriotism?
Protestors need more articulation – not just inane ramblings about corporate greed and spreading the wealth – and organization. Merely sticking it to the wealthy with taxes, and closely allying with opportunists, such as the Rev. Al Sharpton, won't help the cause and enable good messaging.
The movement needs to grow roots and needs a credible leadership to espouse American values, just as the Vietnam War protests gained traction.Instead of just a bunch of hippies, pacifists and students, it became a movement for moderate American patriots as they began to question the justification for the war.
The Wall Street protests need to focus on corporate ethics.
Again, a classic marketing line of attack is needed. A rag-tag approach doesn't lead to successful marketing results.
Moreover, it isn't likely to happen, but leadership is to needed to avoid the typical 14 reasons for the failure of campaigns.
In marketing failures, there are 14 salient causes:
Inadequate analysis of strengths, weaknesses, opportunities and threats
Drawing incorrect conclusions from the analysis (leading to ineffective overall strategic planning)
Unrealistic budgeting
Ineffective testing of ideas and messaging
Arrogance – over confidence
Poor coordination with centers of influence
Not developing effective teamwork and communication among stakeholders
Targeting the wrong market
Lack of job descriptions – who will do what and when?
Wrong people in many key positions
Poor positioning in attributes and benefit statements
Ineffective allocation of promotional funds – wrong mediums preventing top-of-mind awareness in customers, or voters
Unproductive evaluation of the campaign and return on investment
Unsuccessful responses to negative surprises and failure to capitalize on opportunities
Thanks for humoring me. Let's hope for meaningful reform.
From the Coach's Corner:  here are more thoughts about Wall Street greed.
"Three great forces rule the world: stupidity, fear and greed."
-Albert Einstein
__________
Author Terry Corbell has written innumerable online business-enhancement articles, and is also a business-performance consultant and profit professional. Click here to see his management services. For a complimentary chat about your business situation or to schedule him as a speaker, consultant or author, please contact Terry.