In practicality, you must be careful in interviewing applicants. Obviously, you should avoid asking illegal questions while being polite.
You must be assertive – ask the right questions and listen intently to cut through the morass of canned answers to get the answers you need to make good hiring decisions.
Here are five strategies:
1. Review your legal limitations
Naturally, you already know what you can do legally. But remember your due diligence. Prepare so that you don't make mistakes.
Your focus should be on performance – how applicants would perform for your company.
Moreover, caution everyone on your team who will be involved in the interview process to be careful.
You and your colleagues should review what questions you can ask and shouldn't ask.
Typical questions to avoid asking:
Do you suffer from any disabilities or disabilities?
When were you born?
Are you married, divorced?
Do you have children?
Do you intend to have children?
What are your plans for daycare?
What about your debt? Do you have debts?
Do you own or rent your home?
2. Adequately prepare for interviews
Look for the right traits. Thoroughly review resumes to screen for qualifications. Plan your approach.
For instance, give thought to what you would want to learn about the applicants and their potential for the welfare of your organization.
3. Plan your list of questions
Spontaneity is not necessarily a good thing when evaluating candidates. Interviews succeed when they are informative but success results when conversations are well-planned.
Adhere to your list of questions. Anticipate asking the right follow-up questions.
4. Ask open-ended questions
If you've identified potentially good candidates, shape the conversation into a dialogue with the applicants doing most of the talking.
To learn, you must listen probably about 90 percent of the time in your interviews. That means not asking questions that prompt yes or no answers. (The best applicants will also be appreciative.)
If the applicant pauses before answering your questions, wait. Pause. Wait for the answers.
Carefully watch the applicants' body language and facial expressions. This will divulge a lot to you.
5. Don't let your personal biases blind you
Certainly, soft skills are important. But don't be misled.
Many managers make the mistake of being unduly influenced by extraneous or irrelevant matters. For instance, if you're a football fan, a candidate who loves football isn't necessarily qualified.
Keep focused on qualifications and how applicants can add to your organization.
From the Coach's Corner, here are related tips:
Hiring An Impact Person Starts with Screening Resumes — 5 Tips — If you want to hire an impact person, your hiring process is really important. The place to start is using best practices in screening resumes.
Hiring for a Small Operation? Conduct Behavioral Interviews — Whether you run a small operation in a big company or you own a small business, you're wearing many hats. So you need employees who can successfully wear multiple hats, too.
Risk Management in Hiring: Pre-Employment Screening Tips — Here are two questions about hiring: 1) what's the biggest mistake companies make in hiring employees; and 2) what's the biggest legal obstacle employers face in hiring? Here's what to do about background screening.
Increase Profits by Hiring Talent with the Best Trait — You'll increase your odds for profits with high-performing employees with the right culture — if you hire for the right personality trait – enthusiastic people. That's right. Look for people who have the makeup to being committed and who will care for the welfare of your company. You'll increase your chances for the strongest results.
Need to Hire a Professional? Advertising Tips to Attract the Best Talent — Whether your business has grown so you need to hire a key professional or you're replacing a person, there are certain advertising-recruitment tips to use. To avoid wasting your time, you must plan.
Check Your Motives before Hiring Sales Employees – 11 Tips — With many companies desperately in the hunt for sales revenue, it might surprise you to learn that their predicaments are often self-imposed. Why? They hire the wrong sales employees.
"Often the best solution to a management problem is the right person."
-Edwin Booz
__________
Author Terry Corbell has written innumerable online business-enhancement articles, and is a business-performance consultant and profit professional. 
Click here to see his management services
. For a complimentary chat about your business situation or to schedule him as a speaker, consultant or author, please
contact Terry
.


You can't be sure when it's time to scale and expand your business until you're fully confident.
Confidence starts with knowing the difference between scaling and expanding – and growing with the help of your culture and employees.
If you rush the process, you risk growing too fast. If you wait too long, you'll lose potential revenue and profit.
Expansion is a reactionary mode and occurs as your company starts to accelerate. Your customers respond well to your marketing and customer service, and you need to hire just to keep up with the demand.
But hiring in a knee-jerk reaction always leads to problems such as settling for the wrong employees.
So, scaling is the best way to go. Scaling is all about planning and developing repeatable best practices – operating efficiently and creating systems to grow effectively and exponentially.
This means having proven systems for operations, sales and marketing.
Culture
But scaling must start with management of your people. They must be supportive of your vision, values and culture. Of course, they must be well-trained.
Therefore, you must have a healthy culture. It starts with you and the need to develop habits for a positive workplace culture.
Then you must use best practices in recruiting, hiring and investing in the best talent for your situation.
Once you're confident in your staff, you must systemize everything – create turnkey operations – from finance and marketing to operations and sales.
You'll know if you're growing too fast if you're increasing your workforce but you find you're having to hire the wrong candidates just to fill positions.
Hiring the wrong people will not help you to scale effectively.
Personal and organization brand
Leaders know their personal brand. Because delegation is a fundamental driver of growth, they also know best practices in employee delegation.
They're not trying to do everything themselves, especially the tasks in which they're not proficient.
Self-awareness of your strengths and weaknesses is very important. Then, you'll be in a better position to hire accordingly to fill in the gaps of your weaknesses.
That starts with hiring your employees. Expertise is important. As a leader, the CEO is not necessarily the smartest person in the room.
Your employees – your human capital – should become your No. 1 asset. For maximum profit, partner with your employees.
But develop a social media policy first. You and they should be on the same page regarding your brand image and the types of messages you need to communicate.
Continue to engage your employees and motivate them to offer profitable ideas. In marketing, ask them how they can and want to contribute to promote your brand values.
Empower your employees to become brand ambassadors, especially on social media. Celebrate their efforts and accomplishments.
Regarding your big-picture goals, remember your employees can help you in strategic planning.
Cost-cutting priorities
Cutting costs is vital. But operating efficiently with best-practices in management and marketing should be the top goals.
When it's necessary to cut expenses, many companies focus on the wrong priorities when they're too quick to implement layoffs and cut back marketing budgets.
Just as you differentiate your company to your customers, you must differentiate your costs to propel your business growth. Focus on best practices in strategically cutting costs.
Where to start?
For financial performance, the best way to achieve optimum efficiency is a management-performance audit, development of solutions and implementation of best-practices in management.
Key components of a management-performance audit include cost-cutting; focusing innovation in production and processes; and continuous improvement in management.
Time is money. Poor management wastes time.
Final thoughts – consequences
Without best practices in management, here are samples of consequences:
Too much time spent solving preventable problems
Too much time solving small problems that spiral out-of-control
Too much time wasted trying to salvage wasted resources
Your team's morale suffers
High turnover among top-performing employees
Chaos leads to rising expenses and poor pricing
Again, your key to scaling success — best practices in management.
From the Coach's Corner, you might consider relevant strategies:
Why Startup Companies Fail – How to Win — It's vital to conduct a thorough needs-assessment of strengths, weaknesses, opportunities and threats – followed by development and implementation of a strategic action plan. Here's more.
For Profits, Manage Your Growth at the Right Pace — Entrepreneurs frequently try to rush their business growth. Certainly, growth is great but if you scale too fast, you're looking for trouble. The key is to prepare.
Finance Checklist for Strategic Planning, Growth — Strategic planning in finance for growth means avoiding trendy fads. Instead, it requires an ongoing down-to-earth approach in order to create value. Here are seven steps.
11 Categories of Mistakes Face HR Departments – Biz Coach Tips — Beware: Many problems are not caused by HR professionals but by managers who don't use best practices.
Management: How to Help Employees to Grow Professionally — Managers owe it to the organization to help their employees grow professionally and will benefit from higher employee performance and low turnover.
"Growth is the only evidence of life."
-John Henry Newman
__________
Author Terry Corbell has written innumerable online business-enhancement articles, and is a business-performance consultant and profit professional. 
Click here to see his management services
. For a complimentary chat about your business situation or to schedule him as a speaker, consultant or author, please 
contact Terry
.


Generally, in human resources, companies find themselves in legal hot water because they inadvertently make mistakes with their employees.
It's important to triple down on preventative measures and responses to legal hazards when necessary.
Here are important strategies:
Think and act pre-emptively. Stay vigilant. If you see even a hint of a problem, don't ignore your instincts. Deal with potential problems right away. Be aware of the salient trending issues in HR.
Take seriously any reports of sexual harassment and workplace bullying.
Don't hesitate – keep detailed records – remember to create a paper trail … paper trail … paper trail. Use best practices with HR records. In the event of problems, if you aren't able to supply relevant documentation, you'll pay a heavy price.
Even if an employee asks what appear to be innocuous questions, especially medical questions, document every conversation. Even apparent odd questions can result in legal danger as many employees will be disingenuous or later act disingenuously. (Many seemingly harmless questions need your attention as they sometimes crop up and develop as problems months or years later.)
Be cognizant and comply with all relevant federal and state laws. If you have any doubts, find out what you need to know. Stay current on all laws.
Consider finding a good attorney who specializes in employment law. Trust your counsel and follow recommendations.
In complying with all laws, use best employee-handbook values to avoid legal issues. Neither you, nor your company and nor should your employees be relying on an employee handbook with illegal or antiquated policies. (Also seek input from managers in policy-making.)
Make sure your policies stay current and that your practices are consistent.
Train your managers and supervisors on all relevant laws and policies. Make certain your company is a place for learning.
Train managers how to coach your workers. When managers become coaches, you get a higher-performing workforce. You will replace mediocrity with strong performance. Therefore, optimize your talent management with

a coaching culture

.
Stay proactive in communication with employees. At least twice a day, find ways to engage your employees in your daily operations. (Your employees most value your visibility and engagement.)
Be fair and treat all employees equally.
Be sure to say the right things in difficult situations with employees. Careful planning is necessary before you give an employee an appraisal or in advance of terminating the person.
Despite taking precautions, understand you're in a potential minefield. Stay composed, relaxed and respectful. Meantime take the right steps to enjoy your job even when managing difficult employees.
Should a workplace investigation be necessary be honest and polite, and timely comply with all investigative requests. As an employer, one of your biggest nightmares can be issues involving your employees. There can be many reasons to conduct an investigation. So, use best practices in workplace investigations.
Recruit and hire the right people especially for emotional intelligence. Admittedly, there's a myriad of ways to recruit great employees. But no recruitment option surpasses a well-executed, strategic employee-referral program.
From the Coach's Corner, here are relevant articles:
Employee Records: Which Ones to Save and for How Long — You don't want to keep unnecessary employee records. Nor do you want to make a rash decision on whether to destroy records. Here are the laws you need to know.
10 Best Practices for an Online Employee Handbook — Companies that don't convert their employee handbooks into electronic documents are missing noteworthy opportunities in human resources. Conversely, businesses that switch to a digital format accomplish at least five HR goals.
Employer Tips: How to Deal with a Visit from ICE — A visit from ICE – the U.S. Department of Homeland Security's Immigration and Customs Enforcement – is a cause for concern. Your response sets the stage for communication, either effectively defending your company or possible negotiations and a settlement with ICE.
Avoid EEOC Legal Hassles over Unpaid Leave Requirements — You might want to review your current human resource policies. The Equal Employment Opportunity Commission has continued to push employers on unpaid leave under the Americans with Disabilities Act.
How to Increase Conversion Rates of Online Job Applicants — Your business is not alone when it comes to the high costs incurred in the recruitment of job applicants online. Most job seekers get frustrated and quit in the middle of their online applications.
"Business is a bed of roses but need to remove thorns all the time"
-Talees Rizvi
__________
Author Terry Corbell has written innumerable online business-enhancement articles, and is a business-performance consultant and profit professional.
Click here to see his management services
.
 For a complimentary chat about your business situation or to schedule him as a speaker, consultant or author, please
contact Terry
.
Editor's note: This article is dedicated to my friends — the hardworking faculty and students in
 the post graduate studies in Education and Business Management 
at Southern Mindanao Colleges at Pagadian City in the Philippines. 


Whether you aspire to become a leader or want to get better at leading people, it's certainly a huge job.
A good friend of mine, widely acclaimed consultant Joey Tamer, says there are 10 characteristics of a successful CEO:
Domain expertise (technology or other)
Leadership & personal power
Financial savvy
Ability to pitch and close
Honor
Realism
Perseverance
Patience
Perspective on the larger scheme of things
Courage to move forward, or stop, and to know when to do either one.
Whew, she's right. Leading an organization in an ethically, effective way is tough.
But you can do this. How?
Firstly, understand you have to be mindful of The Peter Principle. The Peter Principle is a widely accepted management theory advanced by Laurence Peter.
In 1969, the educator theorized many people are appointed to a higher position based solely on their performance — not their potential qualities to succeed in their new role.
Such people don't understand the big picture and aren't effective in solving the issues confronting their organization and industry.
Therefore, they rise to their level of incompetence, which means they ultimately fail.
To avoid the stigma of The Peter Principle and to be competent at a higher level, you have to lay a personal foundation of values for professional growth.
Building a foundation enables you to stand tall with confidence before you seek a leadership job. It will give you the necessary underpinning as a leader.
You'll also be confident in your decisions so you won't engage in self-doubt after making your decisions.
Here are 11 steps:
1. Learn what you don't know
— Learn the Principle of Contrary Action. Many people make the mistake of thinking they're open-minded. But they're limited by their limited experience and their biases – they unknowingly have biases, which lead to poor decisions.
Learn how to have an open mind, by practicing the Principle of Contrary Action.
The Principle of Contrary Action entails keeping a mental or written record of all your daily activities, and then try to plan and do things differently each time you do them.
Take for example, when you go grocery shopping. As much as possible, each time take a different route, park your car in a different parking spot, enter a different door and walk down a different aisle each time you enter a store. Over time, your creativity will soar.
— Thoroughly study your organization, your marketplace and your industry. Effective bosses have antennas to alert them over looming challenges.
It's important to develop an antenna – to be alert to challenges before they worsen. When you're in front of problems, you'll avoid unnecessary deadlines, which are a huge waste of time and a drain on your energy.
Also, learn how to motivate employees when your organization is facing adversity.
— Learn how to think like an entrepreneur. Leaders think and act like entrepreneurs because they're independent-minded and fearless.
You must stay on an even keel emotionally, despite all the negative surprises. Develop habits that make certain your attitude is contagious – an attitude worth catching — to prepare for daily success.
Winning entrepreneurs have five morning habits.
— Get a great mentor. With a mentor so you won't be alone in making career decisions to guide you. Ask questions and get continuous feedback to accelerate your career.
— Read voraciously. Read relevant journals, and autobiographies and biographies of successful people, especially learn why they're successful and the lessons they learned.
Note: Focus on concepts and principles. Even if you're reading about someone in a different profession than you, you'll learn principles that are applicable and transferable to your situation.
— Learn about management of people. Start with strategies to succeed as a new nanager, management theories and the prerequisites needed to succeed in managing people. That ranges from avoiding legal problems and motivating employees to retaining your talented workers.
— Learn about effective delegation of employees. Delegation is a fundamental driver of organizational growth. Managers who are effective in delegation show leadership.
Save yourself time and develop your staff for the welfare of your organization. Use best practices in employee delegation.
— Study how to manage money. Learn finance. To lead an organization, you must understand the numbers and what they mean for you personally and for the organization.
— Make technology a priority. In particular, you'll need to know how to guard against cyber threats and to prevent and recover from ransomware.
Overall, there are four important strategies every boss should know.
— Study marketing and sales. To lead, you must know about marketing and sales, and negotiating tactics. Even nonprofit leaders have to know these concepts.
— Become a great communicator. Leaders write and speak well so they can be informative and persuasive. There are many benefits if you become a great public speaker.
— Do a personal inventory. Now that you have an overview of what's needed in leadership, perform a comprehensive self-study of your personal and professional strengths and weaknesses.
That includes evaluating your soft skills and listening skills – your ability for relating to others. So, make certain you have emotional intelligence (EI) to evaluate, understand and control your emotions. Learn how grow your EI for leadership success.
If you tend to procrastinate or lack courage when facing adversity, learn what you need to know about being courageous, a critical characteristic of effective managers. It's a learned behavior.
As Nikki Haley, the U.S. Ambassador to the United Nations, said: "Courage doesn't come by doing what everybody else says."
Note: These are important steps before you even think about marketing and selling yourself to a leadership position. Hopefully, you're developing a vision of what you must do for yourself.
2. Write a strategic plan for yourself 
A personal strategic plan is an investment in you. Decide what you must do to achieve your objective.
Write it as an action plan – list the steps you plan to take and when you will take them. You can do this on a single page.
3. Stay fit in every way possible
Closely monitor and journal your personal and company's finances and cut unnecessary expenses.
Focus on fitness – physically, mentally and emotionally. This helps you with the acumen and energy that are needed to succeed.
Take the time to recharge. Stay close to your family.
Read to stay current, continually develop your intellect and spirituality. Make it a habit to learn something new each day. The famous Michelangelo once revealed his personal lifetime motto, "I am still learning."
4. Prioritize your relationships and engagement with others
It can't be understated – soft skills and communication with stakeholders are all of paramount importance in leading people.
In your speech and writings, don't lead with the pronoun I. Avoid using the word, mine. Use our, we and us. Remember to write or say thank you and please whenever possible.
5. Demonstrate maturity
Leaders are poised and mindful of the success of others. They don't resent it. They congratulate others when they're successful. They continue to do it after they get into the corner office.
6. Master your craft
Know your responsibilities and technical-skill requirements. Ask questions if you don't. Perform every task at the highest-possible performance.
By excelling in your duties above expectations, you'll demonstrate leadership potential after going above and beyond your boss's expectation of you.
7. Be proactive and become the go-to person
Be alert to opportunities to solve problems. Bring solutions to problems.
Take on extra tasks outside your responsibilities.
Help others. Not only is it the right thing to do, it demonstrates you're able to do your own work and are management material.
8. Demonstrate resourcefulness
You'll demonstrate your cleverness if perform your own tasks, but also take the initiative in developing or improving processes that benefit your business.
9. Volunteer for leadership roles
As situations arise, seize the initiative and volunteer. Volunteering helps cement your case that you're ready for more responsibilities.
10. Take ownership of your work
If you continually perform well and demonstrate pride in your work, you'll demonstrate you're on track for a greater role in your organization.
11. Take responsibility
You'll earn respect, if you take responsibility for the performance of your team, and your decisions and actions.
If you make a mistake, apologize to the appropriate people. Use best practices to make apologies.
Conclusion
OK, so that's the overview in understanding what's truly needed for leadership. These strategies will enable you to stand tall on your new foundation.
It will enable you as a leader to be confident in your decisions, and you will not engage in self-doubt after making decisions.
Strive for high performance and demonstrate that you have skills needed for success. 
Continue to hone your skills. Demonstrate that you have those skills.
And when you're ready, boost your career with self-promotion so that higher-ups become aware that you're ready for upward mobility. Do these things, and you'll be successful.
From the Coach's Corner, here are related leadership strategies:
Habits of Leaders Who Have Positive Workplace Cultures — The Digital Age and global economy are demanding. Texting and emails are the norm. Face-to-face communication is minimal. This can hurt workplace cultures. Here's what leaders do about it.
To Become a Leader, Develop Strategic-Planning Skills in 5 Steps — A salient characteristic of leadership is strategic thinking. If you're ambitious, the ability to be a strategic planner is critical for your success. Here are five ways to achieve your goal.
10 Execution Values to Guarantee Your Strategic Plan Works — Many companies devote resources to devise a great strategic plan. But they fail in their objectives because they don't link their strategy to execution. So, here's how.
Leadership: 4 Strategies Dealing with Incompetent People — Yes, incompetent employees – whether they have difficult personalities or they simply under-perform – can be aggravating. But they don't have to be.
5 Top Leadership Philosophies in Business Management — Top managers show leadership by coaching their teams to success. They accomplish goals with five habitual philosophies.
Leadership: How Leaders Employ 11 Strengths to Grow Businesses — Ascension to the C-suite doesn't automatically qualify an executive as a leader. Leaders have 11 strengths that enable them to manage their companies for greater effectiveness and elasticity despite a fast-changing marketplace.
"Live, learn, and always do right."
-Charles Talley
__________
Author Terry Corbell has written innumerable online business-enhancement articles, and is a business-performance consultant and profit professional. Click here to see his management services. For a complimentary chat about your business situation or to schedule him as a speaker, consultant or author, please contact Terry.
Everybody loves flying first class. But if you want to save money, you don't fly first class, right?
There are other things you probably know not to do, as there are things you know to do.
For instance, you probably check several online-travel sites to book flights, hotel rooms and car rentals.
Great ideas. What else can you do?
Here are 25 tips:
1. Use airfare alerts
For all flights, know that you might get a superior deal by using Airfarewatchdog.
The company monitors flights and checks rates for low airfares.
They're often helpful for your location and for other city-t0-city flights.
Then you'll get emails that might be useful for saving money.
2. Decide among the most-economical travel flights
Before scheduling your fight, search flexible-date airfares on multiple travel sites. Evaluate the various flights and make your decision.
You might also contact the people at your destination with whom you're meeting to see if they can be flexible on when to meet if you alter your flight plans.
3. Check all applicable airline sites
The travel sites don't include all airlines and their flights. The excluded airline schedules sometimes list cheaper flights than the travel sites.
Don't forget to check the most-annoying cheap airlines with records of poor customer service.
If you're flexible: Don't choose your seats, print your boarding passes before leaving home and pay luggage fees online.
An important caution: Always read the small print.
4. Consider airfare/car/hotel rental packages
Online-travel sites provide options that include car rental prices, airfares and hotels.
But separately, always check individual sites for car rentals and hotels. (Scroll down for tips on car rentals, taxis and hotels).
In this way, you'll know for sure whether you can save dollars in bundling airfare, car rentals and hotels or by booking everything à la carte.
5. Pack smarter
Especially if you're planning a short or overnight trip, pack your bag so you can avoid checking your baggage to avoid extra charges.
Some airlines allow you a carry-on bag up to 22 by 14 by 9 inches or 18 by 14 by 8 inches, and a smaller personal item such as a bag for your laptop or large purse and a jacket.
6. Leave your car at an off-site lot
Decide what's best – whether to take a shuttle to the airport or to drive your car.
For instance on overnight trips and depending on the distance to the airport, you'll save plenty by not taking a shuttle and by parking off-site as opposed to using the airport parking lots.
The best off-site lots will allow you to reserve space, pay in advance and will shuttle you to the airport.
7. Think twice about a shuttle
If you're like me, you'll think twice about taking a shuttle from home.
Once, a shuttle contacted me at the last-minute to cancel my early-morning shuttle ride because they didn't have enough scheduled passengers in my city. It was an annoying inconvenience I never forgot as I had to scramble for an alternative.
8. Consider FlightCar.com
If you're comfortable-enough to try a free-parking option, consider an online source, angel.co/flightcar. FlightCar won't bill you for parking as they'll rent out your car while you're away.
The company points out you could save $100 in parking charges and could earn rental earnings of $30.
Personally, I wouldn't do it to avoid damage to my cars and because of the extra wear-and-tear on my vehicles by a stranger. But apparently a lot of fliers do.
9. Choose the right credit card
Many credit cards provide insurance for rental cars. So use the right one to rent a car and remember to decline the car-rental company's collision-waiver coverage.
You'll save as much as $20 a day.
10. Don't prepay for gas
Practically guaranteed to save you money, don't accept the rental-car companies' offers to fill the gas tank after you drop off the car.
By taking a few extra minutes, you can fill up the tank just before returning the car to avoid the excessive markup on gas.
11. Decide if Uber is right for you
Uber is usually less expensive than taxis. However, it will necessitate learning how to use the Uber site.
12. Stay at a hotel that provides airport shuttles
If you don't rent a car or grab a taxi, you'll save money by staying at the right hotels.
True, you might pay a little extra for room because it finances the hotels' built-in shuttle costs but it's less than you'd pay for a taxi or car rental.
13. Search for hotel stays
When you search for a hotel add the keyword for your destination. Read the myriad of reviews of the various hotels and compare their prices.
The cheapest hotel isn't the best if you can't get a good night's sleep.
14. Consider coupon sites
For many hotels, you can download coupons from HotelCoupons.com.
But also check the hotels' sites for rates to see what they normally charge. This is to make sure you're getting the lowest rates.
15. Try traveler discount books for hotel coupons
Traveler discount books can be found at various gas-stations along major freeways and highways in your destination cities.
To avoid possible dissatisfaction with a hotel, before you book a room use your smartphone to check the hotels' reviews.
16. Use AAA
AAA offers an excellent roadside service plan as well as travel-related discounts. AAA's hotel discounts can reach 10 percent off.
17. Consider leveraging tactics to negotiate room rates
When you book a room, check the requirements for cancellations. Many hotels allow canceling reservations with as little as 24 or 48 hours advance notice.
Before the cancellation deadline, call other hotels and inform the persons that you made a reservation at another hotel and inquire whether they want to beat the original hotel's price.
If you're offered a better deal, take it.
Some travelers have been known to try the same approach with the original hotel to see if they'll drop the initial price even lower than the second hotel.
18. Take advantage of hotel breakfasts
Consider hotels that provide breakfasts. Sometimes they're really great buffet-style breakfasts.
But sometimes it's only coffee, orange juice and rolls. Either way, such hotels are worth considering.
Each morning you'll save as much as $20 per person in your party.
19. For business-meal entertaining, check out restaurant menus online
You can usually pick the right venue for entertaining on a budget by using the Internet.
Before selecting a restaurant for business entertaining, research the menus for pricing. Of course, check reviews, too.
20. Consider lunch as your main meal
No doubt you know that restaurants typically charge less for lunch than dinner even though it's the same meal.
If you can eat a later lunch, a snack might suffice for your dinner.
21. Try online-meal coupons
You'll find it easier and less expensive to find lower-cost meals on sites such as dealspotr or RetailMeNot.com.
Pick restaurants near your hotel and search the restaurant online using the keyword "coupon."
Then, you can either print the coupon in your hotel's lobby or you might even take your smartphone to the restaurant to ask the cashier to scan the coupon.
22. Buy grocery-store deli food
A good grocery store near your hotel will likely have a deli with prepared salads, hot meals and ingredients for quick sandwiches.
23. Make your trip business-related
Did you ever notice professional organizations hold their conventions at favorite tourist destinations?
The reason? An opportunity for a vacation using some tax write-offs.
To deduct expenses from your trips, the Internal Revenue Service wants documentation.
Even if you're combing a vacation with business, it's possible for you to take business tax deductions.
24. Write off business meals
You can expense the real cost of meals or take the "standard meal allowance." The IRS publishes per diem rates for "meals and incidental expenses."
If spend more than the IRS allowance, take deductions for your actual expenses.
25. Tax deductions, if you drive your car
You have two options: Either writing off the actual business-car expense or taking the deduction for the standard IRS mileage rate.
Assuming you drive a car for business use and you adhere to the IRS requirements for taking advantage of the standard mileage rate, it could be more advantageous than declaring the actual expenses.
The IRS rate varies from year to year, so be sure to check the standard IRS rate for the applicable year of your tax return at www.IRS.gov.
To determine what's best for you, track your expenses and mileage. Then decide whether deducting your actual expenses or taking the standard mileage rate is best for you.
From the Coach's Corner, here are related sources of information:
11 Travel Tips – Save Money, Prevent against Cyber Theft, Fraud — The most vulnerable travelers are businesspeople. That's because they have to use Internet and e-mail. They're in danger expressly from vulnerabilities, such as from wirelessly accessible passports to using WIFI.
Finance Your Vacation with Credit Card Travel Reward Points — If you plan well, you can finance most of your family's vacation with travel reward points. The trick is to learn all the ways you can earn points. This entails far more than just buying airline tickets or reserving a hotel room.
Before You Travel Abroad, Take 6 Financial Precautions Today — Whether you're traveling to a foreign country for business or pleasure — there are at least six steps you should take. You need to do more than just making sure that your passport is current, planning your itinerary or deciding what to pack.
Best Tips to Avoid Unnecessary Stress on Business Trips — On overseas trips, business travelers feel anxiety for a myriad of reasons. Here are 14 ways to alleviate stress.
Travel — How to Avoid Foreign Currency Exchange Fees — When traveling abroad for vacation or business, foreign currency-exchange fees can get costly for thrifty-minded people. There are steps you can take to avoid extra fees in exchanging currency.
13 Great Business Travel Tips — Jet lag, bad hotel beds, and lost luggage – just a few of the miseries of business travel. But travel is vital to manage operations, close sales and to build relationships.
"The quickest way to double your money is to fold it in half and put it in your back pocket."
–Will Rogers
__________
Author Terry Corbell has written innumerable online business-enhancement articles, and is a business-performance consultant and profit professional. Click here to see his management services. For a complimentary chat about your business situation or to schedule him as a speaker, consultant or author, please 

contact Terry

.


Face time certainly is best when making sales calls, negotiating with associates and clients or when hunting for a job.
In all such scenarios, building trust and showing confidence are paramount.
So to get what you want even when you can't meet face-to-face, use the techniques of top-rated broadcasters and phone sales professionals. The successful pros use the same techniques.
That's right. I speak from decades of on-air broadcasting experience. Candidly, in fact, long before my consulting practice I earned No. 1 ratings as an on-the-air broadcaster (see my bio).
Even while in college, I learned several lessons in calling prospective employers whom I telephoned to request recommendations for classes to enhance my career prospects. By using the techniques, I not only got in-person appointments but job offers, too.
After getting the gigs, I used the same techniques when I was on-the-air as a disc jockey or as a news broadcaster in radio and television. Throughout my career changes, the techniques were applicable in sales and management, too.
Here are the voice tips you need to know:
Breath support for credible authority
Learn to speak from your belly button – or diaphragm – with strong breath support.
By developing proper breath support, you will sound confident and in control with full-voice resonance.
That's because your heart rate will slow, and your brain will get the needed oxygen for effective speaking.
Effective breath support can only come from your diaphragm. It's a large, dome-shaped muscle at the bottom of your rib cage. When it contracts, air flows into your lungs.
Speak with warmth by smiling
Not only will you come across as friendly, smiling actually tells your brain how to think creatively.
Listeners won't consciously aware that you're smiling, but they are more likely to respond favorably to your message.
Vary your inflection
It's boring to listen to people who speak in a monotone. As you smile, vary your inflection. You will be better able to keep the attention of your listener.
So talk with the person as you would a lifelong friend with vocal variety and an up-and-down pitch.
Stand when talking into the phone
When you sit complacently, your brain often gets the signal that it's time to rest. But that's not what you want in important phone conversations.
So stand to energize your thoughts and to reach the highest-possible level of communication.
If for some reason you can't stand, don't rest your back against the back of your chair.
Pace the floor
You'll find you do your best thinking when moving. It energizes you and loosens any cob webs in your brain.
Not only will your thinking-level improve, you'll speak with more conviction which is important for building trust.
Gesture with your hands 
Use your whole body.
If you ever witness recording sessions, you'll see that the best broadcasters make gestures as they speak into the microphone.
Gesturing enhances their speaking ability by improving voice pitch, tone and timbre.
Invest in a wireless headset
With a wireless headset, you'll have more freedom and flexibility to stand, walk, and make gestures.
Applicable for great public speaking
And oh, by the way, most of these techniques will help you to be an effective, authoritative public speaker.
From the Coach's Corner, here are cold-calling tips:
For Strong Sales, How and Why to Cold Call Prospects — Are you lacking in sales? Do you get enough face time with the right prospects? Here's how and why in-person cold calls will help you make sales.
6 Tips to Create New Sales with Successful Cold Calling — Attending mere networking events or depending on a high marketing budget aren't sufficient for strong sales. OK, cold calling isn't always easy, but you must if you want to dramatically increase sales in double-digit percentages. Develop and implement the right strategies. You'll be in the all-important groove for a happy buying environment.
You Will Overcome Cold Calling Anxiety Using 5 Strategies — One of the worst pieces of advice for business owners and salespeople is don't cold call. That's a very short-sighted idea. Cold calling is very effective in footwork to generate revenue.
7 Tips for Setting B2B Appointments with CEOs — As every salesperson knows, face time with B2B prospects gives you a foundation for sales success. Execution in the appointment-setting process is, of course, is key to being successful.
Increase Your Job Chances if You Have to Interview on the Phone — Face time, of course, is best if you're interviewing for a job. However, headhunters and many companies schedule introductory telephone interviews. Pat yourself on the back. Even if it's not an in-person meeting, a telephone interview is a good omen. The employer already thinks enough of you to schedule a discussion.
"Oh no. Don't smile. You'll kill me. I stop breathing when you smile." 

-Tessa Dare
 __________
Author Terry Corbell has written innumerable online business-enhancement articles, and is a business-performance consultant and profit professional. Click here to see his management services. For a complimentary chat about your business situation or to schedule him as a speaker, consultant or author, please 

contact Terry

. 


In order to succeed as a consultant, bear in mind it's a challenging occupation. It entails a lot more than just being knowledgeable and providing good counsel.
Get used to writing. In this piece, you'll see a common thread among writing, self-awareness, communication and thought leadership.
There are six important elements needed for success in consulting:
1. Develop a track record of success
Before you embark on a career as a consultant, choose a field you love and earn your stripes. Become adept in marketing, sales, accounting, strategy and continuous self-development.
In other words, lay the groundwork for becoming a thought leader — an important characteristic for consultants.
2. Know your strengths and weaknesses
You must know how talented you are. Review your life and career. Take a sheet of paper and pen or pencil. Then divide the sheet into two columns: Your strengths and weaknesses.
At the bottom of the page, itemize your goals.
Then, develop a one-page vision plan. Outline what you plan to achieve, indicate a timeline, and how and why you will achieve your objectives.
This is instrumental in developing a branding slogan and value propositions for your prospective clients.
3. Enhance your brand
You must build credibility to build trust with clients.
Become well known to create new sales opportunities. Book speaking engagements, get quoted in the media, and develop a forum for content marketing by writing a newspaper column or blog, and become adept in social media.
4. Monetize your networking
Consider your circle of associates, friends and relatives. You'll be amazed at your opportunities for clients or client referrals.
Write a complete list. There's something magical about putting thoughts and ideas in writing.
"If opportunity doesn't knock, build a door"

-Milton Berle
5. Continuously learn
Even if you've mastered the learning curve so far about consulting, always remember you must stay relevant. The only way is to never stop learning.
New challenges will appear on a regular basis. By staying abreast of marketplace changes, you'll help your chances for success.
So read, read and read. Get a mentor. Join the right groups.  I've done all these things.
6. Hone your sales ability
You must prepare to deal with rejection. Even if you're an introvert, you'll have to approach people you don't know.
You'll face obstacles. Not everyone will want to hire you. So master the secrets for sales success.
From the Coach's Corner, here are links to relevant articles:
Grow Your Business by Appearing Rich but Conserving Cash — You'll find it easier to grow your firm if you appear to be wealthy. This will enable you to build relationships with successful entrepreneurs who will introduce you to key people and facilitate growth opportunities for you.
Consulting: Effective Management of Difficult Clients — Start with this premise: You should be focused on the continuous, improvement and performance of your firm. If you have difficult clients, here's what you can do about it.
7 Tactics to be Memorable but Respected in Sales Calls — In this frenetic marketplace, creating a lasting impression on your prospects and clients – so they become loyal as repeat buyers – your approach should include seven tactics.
Performance Gap Solutions for Consultants in Income and Image — If there's a disparity between your income goals and your current financial situation, it would appear that you have a performance-gap issue.
"If opportunity doesn't knock, build a door"
-Milton Berle
__________
Author Terry Corbell has written innumerable online business-enhancement articles, and is a business-performance consultant and profit professional. Click here to see his management services. For a complimentary chat about your business situation or to schedule him as a speaker, consultant or author, please contact Terry

.




Photo courtesy of stockimages www.freedigitalphotos.net


Companies enter the IPO market for a myriad of obvious reasons – as an entrée to capital markets, for higher status and visibility, or to attract talented employees.
If you're salivating over the prospect of an initial public offering, an IPO program requires analyzing your needs and prospects, and taking the proper steps with substantial lead time.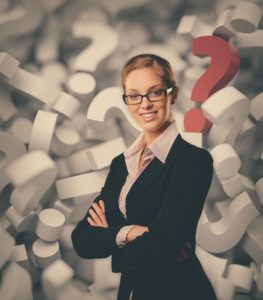 In a lot of ways, credibility is king – here are five steps:
1. Evaluate your situation
You have to view every detail as though it would appear in a business headline.
What do your details look like and how will they be perceived by investment bankers, investors and regulators?
Therefore, you must thoroughly review all your agreements, documents and processes.
Look for details that will have to be corrected, explained or renegotiated – from illogical stock-option pricing to tax issues.
A certain amount of burnishing will be required. Every company has closet skeletons that must scrubbed and polished like old office floors.
In your approach, it's almost as though you can't be thorough enough.
2. Assemble your players
Internally, evaluate your current employees. Make certain they have the abilities to perform as you prepare to make the major jump from a privately owned business to a public company.
In other words, look at the big picture – your involvement with investors and regulators will be a much bigger ball game for you.
Sadly, you'll probably find some loyal employees who can't make the grade for your company's next level.
Your accounting and finance staff must be authoritative and credible. Your executives must have deep wisdom and talent.
Externally, your advisors must have public company experience – attorneys, auditors, investment bankers, and valuation professionals should prepare you for IPO, obviously, but also for what comes afterward as well.
3. Learn governance requirements
To go public, you must change your organizational structure. You won't make it if your board of directors is comprised only of investors and company executives.
You'll need to take months and months of hard work to recruit the right people as independent directors to satisfy the requirements of a stock exchange.
In a lot of ways, credibility is king
There will be unexpected and undesirable changes. It's commonplace for a company to have to replace recruited directors en route to an IPO.
One of the biggest needs will be for an audit committee comprised of credentialed, financially savvy members.
All board and committee proceedings will be formal and heavily structured.
4. Build Sophisticated financial systems, processes and controls
Your old accounting and finance functions will greatly accelerate. You must meet new standards of reporting. Your financials will be published quarterly.
Your internal controls in financial reporting will have to be assessed for effectiveness. You'll encounter stakeholders who will be relentless and unforgiving in eyeballing your financial data – from budgets to forecasts.
You'll be expected to set and meet expectations in revenue and earnings.
Expect to build systems and processes that will meet all requirements for efficiency, risk management and scalability.
5. Determine the best approach for telling your investment story
Know your core audience. Your IPO will be considered by a sophisticated audience – analysts, customers, employees, brokers, investors, and vendors.
You must develop strong positioning and messaging – key statements about your company, your management team, and prospects for success.
Design your communication tactics. Prepare to maximize every opportunity in your IPO program.
Develop a reputation for candor and transparency. You'll be aware of some issues, but others will rear their ugly heads during your IPO process. Deal with them effectively and quickly.
As a CEO, you must be ready to tell a compelling story. You must understand it's not all about numbers. The numbers need a presentation that propels your success. Interview and presentation training is strongly advised.
From the Coach's Corner, here are other funding considerations:
Applying for Bank Loan? Here's How to Shorten the Process — Business owners generally have two concerns when trying to get a bank loan or line of credit. Either they can't qualify or they face scrutiny beyond belief. Wouldn't it be great to save time and shorten the process?
Investor Risk: Almost 60% of IPOS Fail to Use GAAP — GAAP – an acronym for generally accepted accounting principles – is vital in financial reporting. But nearly 60 percent of companies fail to provide financials fully based on GAAP, according to a study by PwC US. Entitled, How non-GAAP Measures Can Impact Your IPO, the report analyzes 400 initial public offerings (IPOs) from 2011 to 2013. 
Trends in Attracting Start up Tech Capital, Exit Strategies — Good news if you're concerned about obtaining capital for your startup, as long as you're in mobile or other technology. Money is available.
Will SEC's Crowdfunding Rules Jump Start Economy? — Need capital for a startup? Just about anybody can invest in startups now that the Security and Exchange Commission (SEC) has approved equity crowdfunding.
How to Attract an Angel Investor — Now that a UNH study indicates early stage financing by angel investors is more advantageous than venture capital money, what now? An angel investor offers seven tips.
"Wall Street is the only place that people ride to in a Rolls Royce to get advice from those who take the subway."
-Warren Buffett
__________
Author Terry Corbell has written innumerable online business-enhancement articles, and is a business-performance consultant and profit professional. Click here to see his management services. For a complimentary chat about your business situation or to schedule him as a speaker, consultant or author, please 

contact Terry

.


Updated April 19, 2018 –


Throughout history, there have been ruling classes in every region of the world. Noteworthy in Europe were the Dark Ages in which the ruling classes dominated ordinary, hardworking folks.
That's true for 21st century America. But like the Age of Enlightenment in the 1700s, America's ruling class is getting trumped by a voter revolt.
From the 9th to the 15th centuries in medieval Europe, it was also called feudalism. Ruled by nobility, it was highly political just as is the case in America now.
There were the royal bloods – land-owning families who ruled financially and socially. They were served by knights, professional soldiers, who fought the royalties' battles.
Lords owned the land. Citizens held the land owned by the ruling class – in exchange for their crops, goods and/or labor.
Free men provided military services. If they were wealthy, they were able to afford a horse and armor, or they paid others as their substitutes to serve the monarchs.
In the late 12th century, when a French prince became King Louis VI, the knights and noble class began to amalgamate.
Heraldry became prevalent in the 13th century. Sons of knights became squires and became eligible for knighthood.
By a French Parliament ruling, un-free men couldn't be named knights unless the king approved.
That meant more pomp and ceremony as the elite knightly class began to sport prestigious coats of arms. Jousting tournaments were all the fashion.
It was a similar situation but different in England. Knighthood was not hereditary but the knightly class did dominate.
Scottish Enlightenment
During the 1700s, a Scottish pioneer in political economic theory, Adam Smith, authored "Wealth of Nations" in which he created the terms "feudal government" and "feudal system."
He became influential in the Scottish Enlightenment.
In essence, the Scottish Enlightenment proclaimed the value of reasoning with a rejection of unjustifiable authority by the ruling classes.
Age of Enlightenment
Also in the 18th century, French authors launched the Age of Enlightenment, in which they denigrated feudalism as the Dark Ages.
Henri de Boulainvilliers penned "Histoire des anciens Parlements de France." Montesquieu wrote "De L'Esprit des Lois." They viewed French monarchy as a duplicitous means of political gain.
Greatly influenced by Montesquieu's philosophy regarding the need for the separation of powers, a special document was produced in 1787 — America's Founding Fathers wrote the Constitution.
Today in America, the so-called establishment is strikingly similar to the nobility class of long ago feudalism.
On both sides of the political spectrum, they all want to maintain the status quo — their power and control. The Republican party has its share of elites in the establishment.
In addition to career politicians who have been enriching themselves on the public's payroll, the establishment includes Super PAC lobbyists, political consultants, and Conservative commentators who have earned their money from their commentaries and speaking engagements.
Powerless power brokers
Many think they're power brokers. But in their hubris, they're learning they're powerless in stopping President Donald Trump.
He's engineered economic growth:
He's created millions of new jobs; reduced welfare rolls; spearheaded tax reform resulting in employee bonuses and higher wages; rolled back of onerous business regulations; launched trade talks designed to reduce the deficit and grow the gross domestic product 50+ percent compared to the Obama years; and miraculously started peace talks with North Korea.
The power brokers didn't see the coming of Trumpism. On Feb. 27, 2016, The New York Times named many of their names in an article, Republican Party's Desperate Mission to Stop Donald Trump.
Of course, they failed. Mitt Romney, who ran a terrible campaign as the 2012 the Republican presidential candidate, was cited in the article calling for the 2016-election defeat of Mr. Trump.
Ironically, Mr. Romney made headlines after criticizing Mr. Trump for not yet releasing his tax returns. But it was Mr. Romney who was ridiculed for delaying the release of his returns during his failed run for the White House.
Road to victory
Mr. Trump ousted former Florida Gov. Jeb Bush, Florida Sen. Marco Rubio became the establishment's choice. But common sense dictated anyone but Sen. Rubio.
The opportunistic, first-term senator has been disloyal to Mr. Bush, who helped get the young Rubio elected to the U.S. Senate with valuable mentoring and introductions to big donors.
But shortly after his election, it was clear the presidency was his goal.
Sen. Rubio tried to ridicule Mr. Trump on foreign policy but he missed 60 percent of foreign policy hearings and even a higher percentage of other meetings.
Therefore, it was easy to conclude Sen. Rubio has also been disloyal to Florida voters and the American people.
Ostensibly, the Republican establishment didn't have a preferred second choice.
First-term Sen. Ted Cruz recited scripture and verse but had to fire his campaign spokesperson, Rick Tyler, after revelation of dirty tricks, which adversely impacted Dr. Ben Carson and Mr. Trump in the Iowa vote.
It can be further argued the Cruz campaign had cultural malfeasance. The Washington state Cruz campaign chairman, Graham Hunt, was forced to resign from the campaign as well as his office in the state legislature after he was caught lying about his military record.
But the establishment had other reasons to ignore Sen. Cruz's candidacy. He had no friends in the U.S. Senate thanks to what's often perceived as anti-social behavior.
He once labeled Sen. Majority Leader Mitch McConnell "a liar." Sen. McConnell, who is mentioned in The New York Times article for trying stop Mr. Trump's candidacy, has been and continuous to this day to be ineffective in the eyes of many voters but he's not necessarily a liar.
So early on, I predicted the Republican race was over – it was time for establishment Republicans to wake up and smell the coffee – and accept that Donald Trump held the only ticket to GOP success (see Despite Cruz's Despicable Tactics – Why Trump Will Win).
Naturally, the Democrats have their share of elitists, too.
America's enlightenment
With Mr. Trump's election, it's become obvious that a large part of America is undergoing its own age of enlightenment.
For disaffected voters – the majority of the electorate – the colorful business magnate represents strong challenges to the establishment.
In opposing Mr. Trump, members of the establishment are wrapping themselves up in the American Flag – trying derail the Trump train for disingenuous patriotic and political reasons. Democrats are disingenuously holding his nominees hostage.
Meantime, the businessman doesn't pander to the Republican party, self-righteous Conservatives and the establishment. He's simply a proponent of nationalism, "Make America Great Again!"
So, the salient truth is Mr. Trump's brash populist messaging and style threaten the status quo, which is analogous with the monarchies of feudalism – their power and control.
Two constituencies
Essentially, Mr. Trump has two constituencies – evangelicals who want to save the country from further dysfunction and debt – and the financially maligned, voters who feel screwed by the systematic condescending by the elite.
At first glance, the evangelical support was surprising. Mr. Trump has been irreverent to say the least. But evangelicals' priorities were to save the country, protect Israel, and stop the assault on their religious freedom.
Such voters have a combative attitude. They want change.
Ohio claims they are due a president as they haven't had one since Taft. Look at the United States, they have not had one since Lincoln."

-Will Rogers
Mr. Trump has railed against ObamaCare that's allowed big business – hospitals and insurance companies – to benefit from limited competition. Democrat promises, such as lower premiums and retention by patients of their doctors, have proven to be false.
As a result of his initiatives, businesses no longer suffer from awful bureaucratic and expensive burdens. Self-employed persons and college graduates are finding good-paying jobs.
With the meteoric rise in the stock market and investor confidence, big banks, despite the passage of Dodd-Frank following the Great Recession, have seemingly unlimited earnings and power. They've swallowed up small banks and are still paying mega bonuses to executives.
However, small community banks are no longer saddled with restrictive burdens from Dodd-Frank. This has inspired small business confidence and is making it easier for entrepreneurs to get business loans and create jobs.
Trade policies, jobs
Mr. Trump's call for a change in trade policies has widespread appeal for anti-establishment voters.
For example, President Obama with establishment Republican support, implemented the free-trade pact with South Korea with alarming repercussions. The trade deficit has exploded and eliminated 130,000 American jobs.
That's just tip of the proverbial iceberg. Badly designed trade deals have eliminated 4 million American jobs.
Mr. Trump has received rave reviews in blue-collar America for his warnings about inversion – companies moving abroad. But his tax reform has prompted American companies to repatriate trillions of dollars.
To the dismay of the Republican establishment and liberals, Mr. Trump gained widespread approval for calling for an end to illegal immigration by building a wall between the U.S. and Mexico.
So if Mr. Trump continues to smash his competition, it's for good reason. It's time to trump the ruling class establishment — to make America great again.
From the Coach's Corner, you can read dozens of public policy articles here.
Another Trump article:
If You Emulate Trump, Would You Profit? Yes and No — Yes, it's true that many of Donald Trump's personal, business and presidential-campaign strategies are worth copying. Much of his approach would enable you to make more profit. As you no doubt surmise, there are caveats.
"Ohio claims they are due a president as they haven't had one since Taft. Look at the United States, they have not had one since Lincoln."
-Will Rogers
__________
Author Terry Corbell has written innumerable online business-enhancement articles, and is a business-performance consultant and profit professional. Click here to see his management services. For a complimentary chat about your business situation or to schedule him as a speaker, consultant or author, please 

contact Terry

.


When it comes to finance, most business owners and other individuals strive to increase their wealth to have more opportunities. Ostensibly, for travel, hobbies or retirement.
The trouble with some, however, is that they focus on income and not their net worth. That means, of course, spending less than they earn.
Because people have a tendency to spend all their salaries, they stay stagnant financially.
Benefits of a high net worth
Some examples of why net worth is more important than a higher income:
— You aren't taxed on net worth, but you are on annual income.
— You develop a positive big-picture outlook. You're more likely to focus on building assets instead of just your day-to-day job.
— You're more financially secure. This means your self worth improves because you'll feel better.
— You tend to benefit from relationships with other high net-worth individuals.
So, it's best to determine your net worth – a gauge of your financial standing so you know where you are to strategize for your goals.
Your net worth is a total of all your assets minus your liabilities.
For example and not to simplify, you total your assets – from the value of your house to your cash in the bank – then, you must subtract your debts – your mortgage, other loans and credit card balances.
How to determine your net worth:
Assets
Make sure you keep a secure file containing your financial assets and liabilities. Add to it as situations arise. Formally update it annually.
This will insure your financial advisor or spouse can easily access the information.
Be conservative in listing your biggest assets. Don't over-estimate.
Typically, this means the values of your home and cars. If you own a business, estimate its value (even though it's more complex).
Look at your latest statements of your assets such as checking accounts, savings accounts, CDs, brokerage and retirement accounts.
List your valuable personal items, worth $500 or more, such as jewelry, musical instruments or coin collections.
Total all the dollar amounts, which are your total assets.
"Your net worth to the world is usually determined by what remains after your bad habits are subtracted from your good ones."

-Benjamin Franklin
Liabilities
List your large liabilities such as the balances of your home mortgage and car loans.
List your personal liabilities from debts such as credit cards or student loans.
Total all the balances. This is your total liabilities.
Calculating your net worth
To determine your net worth, subtract all the liabilities from the total assets.
Don't panic if it's a low or negative number. It's just a starting point so you can start strategizing to improve your net worth.
Calculate your net worth each year. This will help you assess your progress in achieving your goals.
From the Coach's Corner, here are related tips on finance:
7 Steps to Wealth and High Net Worth — Creating wealth and enjoying high net worth doesn't result from pure luck. It takes a certain mindset and strong action. Here are seven proven steps.
Finance: 10 Year-End Tips for Entrepreneurs — If your business slows down in Q4, the holidays are a great to assess your year and plan for the New Year. Like wellness checkups with your doctor, it's a good time to evaluate your financials.
4 Best Practices to Refinance Your Business Loan — Would you benefit by refinancing your small business loan to get a better interest rate and lower loan payments? Certainly, you would benefit from a lower interest rate and loan payments if you have cash flow issues. But there other matters to consider before refinancing your loan.
Dos and Don'ts for Writing a Top Business Plan — There are many valid reasons to write a business plan. They're not necessarily to attract capital. Whatever your reasons, avoid writing a mediocre document. To ensure success, there are key essentials.
Drowning in Student-Loan Debt? How to Pay it Off in 1 Year — You're not alone if you're drowning in student-loan debt. The average college graduate in 2015 was saddled with student loans totaling $35,000, which takes 10 to 20 years to pay off. Here's what you can do to stay afloat.
Finance Checklist for Strategic Planning, Growth — Strategic planning in finance for growth means avoiding trendy fads. Instead, it requires an ongoing down-to-earth approach in order to create value. Here are seven steps.
"Your net worth to the world is usually determined by what remains after your bad habits are subtracted from your good ones."
-Benjamin Franklin
 __________
Author Terry Corbell has written innumerable online business-enhancement articles, and is a business-performance consultant and profit professional. Click here to see his management services. For a complimentary chat about your business situation or to schedule him as a speaker, consultant or author, please 

contact Terry

.




Photo courtesy Serge Bertasius Photography at www.freedigitalphotos.net