May 5, 2018 –


Billionaire investor Warren Buffett thinks Wells Fargo is a good investment even after the bank's scandal history.
"The fact that you are going to have problems at some large institutions is not unique," Buffett said in an interview at his annual shareholders meeting in Omaha, Nebraska.
The latest scandal emerged in a report by The Wall Street Journal.
It stated the U.S. Labor Department is investigating whether Wells Fargo coerced its customers who had affordable corporate 401(k) accounts to swap them for higher priced IRA plans once they exited their jobs or retired.
Want proof of Mr. Buffett's loyalty to the bank? Here's a video of Fox Business anchor Liz Claman interviewing Mr. Buffett:
History of scandals
Mr. Buffett's support of Wells Fargo raised eyebrows because Wells Fargo has been mired in a quicksand of disgraceful behaviors.
For instance, the financial institution was hit with a $1-billion fine after it was learned the bank charged customers for unneeded car insurance, pushing some customers to default on loans and having their cars repossessed.
The Federal Reserve has also reprimanded Wells Fargo over "consumer abuse."
In 2016, Wells Fargo created millions of fraudulent accounts without their customers' permission. CEO John Stumpf immediately resigned. He was replaced by CFO and President Tim Sloan.
"The supreme quality for leadership is unquestionably integrity. Without it, no real success is possible, no matter whether it is on a section gang, a football field, in an army, or in an office."

-Dwight D. Eisenhower
Mr. Buffet believes Well Fargo's wrongdoing was merely urging its employees to create the accounts.
Wells Fargo's leadership
The Oracle of Omaha thinks the scandals won't hurt the bank long term as long as Mr. Sloan remains as CEO.
"I see no reason why Wells Fargo as a company…going forward is in any way inferior to the other big banks with which it competes," he said. "We have a large unrealized gain (in the stock). I like it as an investment."
The bank traded at $52.41 per share the day before Mr. Buffett's interview with Ms. Claman.
Let's hope Mr. Buffett proves to be right.
From the Coach's Corner, here's a relevant article on B2C selling:
Want a Wealthy Clientele? Lessons from Investment Firms  — If you want a wealthy clientele, lessons from investment firms show you must focus on your relationship skills. You need to provide exclusivity, special client experiences with generosity and product quality.
Here are relevant business-banking articles:
6 Best Practices to Capitalize on a Business Loan — Whether it's a business loan, a cash advance against your credit-card income, equipment lease or purchase or commercial mortgage loan, don't have stars in your eyes. Be pragmatic.
4 Best Practices to Refinance Your Business Loan — Would you benefit by refinancing your small business loan to get a better interest rate and lower loan payments? Certainly, you would benefit from a lower interest rate and loan payments if you have cash flow issues. But there are other matters to consider before refinancing your loan.
To Get the Lowest-Cost Small Business Loan, Here Are 6 Tips — The U.S. Senate's rollback of some Dodd-Frank's banking rules appears to be a good sign for small banks and small-business owners.
Applying for Bank Loan? Here's How to Shorten the Process — Business owners generally have two concerns when trying to get a bank loan or line of credit. Either they can't qualify or they face scrutiny beyond belief. Wouldn't it be great to save time and shorten the process?
Debt Consolidation Will Sink You without These 6 Tips — If you're not careful in your debt-consolidation plan to bundle your debts for a lower interest rate and minimum payments, you might get into more financial problems. Here are six precautions.
5 Tips to Build Your Business Credit, Access Capital — Sometimes a business needs access to capital to grow. But in order to grow, it helps to build credit profiles to land financing.
"The supreme quality for leadership is unquestionably integrity. Without it, no real success is possible, no matter whether it is on a section gang, a football field, in an army, or in an office."
-Dwight D. Eisenhower
__________
Author Terry Corbell has written innumerable online business-enhancement articles and is a business-performance consultant and profit professional.
Click here to see his management services
. For a complimentary chat about your business situation or to schedule him as a speaker, consultant or author, please
contact Terry
.


April 25, 2018 –


The United States educational system gets a failing grade for not updating curricula and training for teachers to prepare America's youth in artificial-intelligence skills.
America's educators rank just ninth among all nations in terms of preparing students for the real world of automation, according to a study released by a research group associated with The Economist magazine.
The study is entitled, "THE AUTOMATION READINESS INDEX: WHO IS READY FOR THE COMING WAVE OF AUTOMATION?"
Needed skills
The report points out the demand for soft skills in critical thinking and science and technology skills will skyrocket. But America's youth is not being prepared for automation.
With the rapid changes in technology, Americans will need to be flexible and constantly improving their skills. That will require a strong background in artificial-intelligence techniques, computational thinking and robotics.
Naturally, this doesn't bode well for the future of the U.S. workforce nor for the careers of young people.
Better soft skills will be needed for solving problems that robots cannot. Additionally. it's already generally accepted that America's young people aren't adequately learning science and technology skills.
The U.S. isn't alone. Only a relatively few countries are updating their curricula and training for teachers.
"Very few countries are taking the bull by the horns when it comes to adapting education systems for the age of automation," Saadia Zahidi, head of education, gender and employment for the World Economic Forum, says in the report.
"Those that are have long had a clear focus on human capital development. These are countries in northern Europe and the Nordic region, as well as Singapore," she adds.
"No one has gotten to grips with the required strategic planning for educational change in this context, and there is a dire need for it," says Rose Luckin, professor of learning-centred design at the University College London.
Misguided priorities
"America is overinvesting in traditional higher education – it spends a much higher share of GDP than do other countries but gets too little return on these resources," says Peter Morici, Ph.D. "Employers report that 4 in 10 graduates lack the critical thinking skills necessary for entry-level professional work, and too often four years of college adds little to students' analytical abilities," he adds.
Dr. Morici is a professor at the University of Maryland Smith School of Business, former Chief Economist at the U.S. International Trade Commission, and five-time winner of the MarketWatch best forecaster award. (See his economic forecasts here.)
He says higher education's priorities are ill-advised.
"Universities are pouring millions in attractive amenities and big time sports. Students spend about one-third less time in class and studying than in the 1960s but have plenty of leisure to demonstrate against alleged micro aggression, sexism and racism of conservative professors and engage in social activism enabled by university presidents bent on molding intolerant liberals."
-Dr. Morici
"Universities are pouring millions in attractive amenities and big time sports. Students spend about one-third less time in class and studying than in the 1960s but have plenty of leisure to demonstrate against alleged micro aggression, sexism and racism of conservative professors and engage in social activism enabled by university presidents bent on molding intolerant liberals," he asserts.
Economist's solutions
Dr. Morici advocates redirecting federal and state funding from higher education to encourage more innovative programs in apprenticeships.
"The Department of Labor certifies apprenticeship programs. Usually completed in well less than four years, those generally offer about $15 an hour while students take courses and get hands-on experience," says the economist. "On completion, 87 percent of students are in positions that pay an average of $60,000 a year – for college graduates the average is about $50,000 and subtracting the above-mentioned skills-based majors, the college average is a lot less."
He supports a jobs initiative by President Trump.
"About two-thirds of apprenticeships are in construction and manufacturing, but President Trump sees great opportunity in the service sector and has doubled the DOL budget for cultivating apprenticeships. Private actors like Wells Fargo, professional services firm Aon PLC and the National Restaurant Association are building out programs," he says.
"In the tech sector, Course Report connects students to some 95 coding schools – those annually matriculate about 23,000 graduates through programs that last about 14 weeks, cost about $11,000 and place graduates in jobs with starting salaries averaging nearly $71,000," Dr. Morici says.
"Through the online portal Coursera, Google offers an 8-to-12 month IT Support Professional Certificate program that connects graduates with employers like Bank of America, Walmart and GE Digital," he adds.
"More formalized schools are emerging like Holberton School in San Francisco, which trains software and operations engineers in two years and the fees are 17 percent of students' internship and first three years post-graduation earnings," he points out.
Leading countries
Back to the automation readiness report – its "automation readiness" index in education policies indicates the leading countries include Canada, Estonia and the United Kingdom.
The leading nations have made artificial intelligence a priority and teachers have been well-trained for the demands of automation.
Some nations have begun experimentation on methods to fund lifelong learning.
For instance, Singapore grants its citizens $500 in lifelong learning accounts. The money is earmarked for training by training firms sponsored by the government.
Finally, we've heard a lot of discourse in America about artificial intelligence, automation and robotics. But comparatively very little has been accomplished.
The onus is on U.S. leaders in public policy, educators and businesses to implement education and training programs Americans can use.
From the Coach's Corner, here are relevant articles:
Future of the Workplace: Robots Making Business 'Smarter' — If there was ever a need for people to become expert in technology and learn senior-management skills, the time is now. Non-exempt, lower-level jobs are disappearing. New software "robots" in numerous industries are increasingly taking over and making business "smarter," according to senior-level managers who responded to a survey.
Artificial Intelligence: How to Maximize Your ROI — You will maximize your return on investment in AI with these strategies.
Seattle Tech Recruiter Provides Career Advice, Makes Prediction — As tech companies watch the debate in Congress on visas, one fact remains: They still need skilled workers. Here are insights from a tech recruiter.
Unemployment Stems Partly from Inadequate Education, Skills — The economy is difficult. However, in this knowledge-technology era, millions of American workers would be employed, if they kept in mind two adages.
Solution to Cure Worker Skills Gaps, Underemployment — An innovative solution has been unveiled to solve a big economic conundrum. The solution is designed to create 25 million new jobs and help grow the economy by 4 percent.
"Artificial intelligence is growing up fast, as are robots whose facial expressions can elicit empathy and make your mirror neurons quiver."
-Diane Ackerman
__________
Author Terry Corbell has written innumerable online business-enhancement articles and is a business-performance consultant and profit professional.
Click here to see his management service

s
. For a complimentary chat about your business situation or to schedule him as a speaker, consultant or author, please
contact Terry
.


For profits, a successful human-resources management strategy should complement your overall business strategy. This is just as important as a business plan and marketing plan.
By aligning your HR program with your organization's plan and objectives, you are more likely to be profitable.
Overall, you need to implement some crucial elements.
For instance, analyze your HR strengths and weaknesses; train your employees; forecast what you'll need in staffing; prepare for employee turnover; hire strategically; and prepare a succession plan.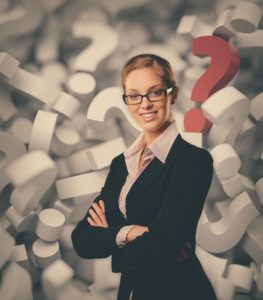 To align your HR program with your business strategy, here's a more detailed checklist:
1. Review your business strategy and goals
This is important so you don't overlook anything to be in the best position to align your employee-development planning with your organization's goals.
Identify and analyze critical roles in your business.
2. Plan for transparency
Inform your supervisors and key employees about your plan to make sure your company is effectively aligning your human resources program with business strategy.
Educate them on the process. Change make employees nervous. Be sure supervisors are ready to alleviate any concerns of their staffs and to explain how changes may or may not affect them.
3. Evaluate your staff
Check to be sure your employees fit well with their job descriptions. Identify their abilities, knowledge and skills including their certifications and education.
Evaluate your employees. Take steps to avoid making errors in your evaluations. Continue to assess the quality of their completed projects.
If you're good at engaging your employees, you'll discover tangible qualities. Look for any other salient talents, especially their soft skills for interacting with each other, customers and vendors.
Inspire them to maximize their performance. Determine if they're promotable or at least willing to accept additional responsibilities.
Answer their questions. Be sure to give positive feedback at every opportunity.
4. Craft a set of employee-development blueprints
Engage your employees to fully ascertain their career goals and their talent levels. Compare their opinions with your impressions.
Determine what your workers need in the way of skill enhancements. Be positive in your interactions with your employees.
Develop your plan of action for each person.
Provide necessary training and education to fill in the employees' skill gaps. Always focus on helping your employees to grow professionally.
Once they appear ready for advancement, test your approach. Create a few scenarios or projects to test their new skills and progress and enthusiasm for the additional work as growth opportunities.
5. Develop a succession plan
Turnover is inevitable. Your succession planning must be capable of helping you to evaluate and to have employees ready to overcome unforeseen obstacles.
It's best to at least involve your supervisors and key employees in the process. If it isn't feasible, it tells you important information about your culture.
To keep growing a business and long-term sustainability, it's vital to preserve the trust of customers, employees, partners and investors. Therefore, succession planning is essential.
6. Do a gap analysis
You'll need to fully understand your current situation – strengths and weaknesses – and what you'll be needing to do in improving processes as well as designing and implementing best practices to achieve your goals.
Examine your job descriptions to evaluate whether they are compatible with what you want your employees to achieve.
Review your employee handbook to see if it's current in terms of employment laws and regulations in the locales you plan to operate. Update where appropriate.
Remember companies that don't convert their employee handbooks into electronic documents are missing noteworthy opportunities in human resources. If you haven't already use best practices for an online employee handbook.
Have your employees read it and acknowledge their understanding.
Ascertain your training programs and what they'll be needing.
Assess your health and benefit policies and procedures. Make sure you're in full compliance at every level and meeting the needs of your workers.
Don't forget about your technology. What works? What will you need?
7. Develop your new HR approach
Create an effective HR mission statement.
Ascertain your culture and skills inventory – if you have the right people and enough of them and whether they're prepared for your growth. If necessary, plan to fix any culture shortcomings.
Promote a trust culture that's appealing to everyone so you will profit from cross-generational teams.
Plan for the best-possible rewards package for your current staff and for any new employees.
Upgrade your technology and make sure your talent will be able to operate it.
8. Continuously monitor your HR approach
Review your plan on an ongoing basis to keep it aligned with your business strategy. Anticipate employee issues to keep a desirable culture.
Situations change. Regularly update your plan and procedures.
From the Coach's Corner, here are relevant articles:
Management Strategies for Productive Applicant Interviews — You must be assertive – ask the right questions and listen intently to cut through the morass of canned answers to get the answers you need to make good hiring decisions.
11 Categories of Mistakes Face HR Departments – Biz Coach Tips — Beware: Many problems are not caused by HR professionals but by managers who don't use best practices.
16 Best Practices to Stay out of Legal Trouble with Employees — Generally, in human resources, companies find themselves in legal hot water because they inadvertently make mistakes with their employees. It's important to triple down on preventative measures and responses to legal hazards when necessary.
Tips to Prevent or, if Necessary, Eliminate Employee Toxicity — From time to time, nearly every boss has to cope with an employee's negativity. That's annoying enough, but you've got a nightmare if toxic attitudes spread among the rest of your workers. Here are solutions.
Productivity: 5 Management Tips to Motivate Your Employees — A major quandary for managers is to bring out the best in their employees. Every manager wants to do it, but it's not always easy. What's the reason? Usually, it's because employees are disengaged – disconnected from their managers and companies. Here's how to fix it.
"If everyone is moving forward together, then success takes care of itself."
-Henry Ford
__________
Author Terry Corbell has written innumerable online business-enhancement articles and is a business-performance consultant and profit professional.
Click here to see his management services
. For a complimentary chat about your business situation or to schedule him as a speaker, consultant or author, please
contact Terry
.


In practicality, you must be careful in interviewing applicants. Obviously, you should avoid asking illegal questions while being polite.
You must be assertive – ask the right questions and listen intently to cut through the morass of canned answers to get the answers you need to make good hiring decisions.
Here are five strategies:
1. Review your legal limitations
Naturally, you already know what you can do legally. But remember your due diligence. Prepare so that you don't make mistakes.
Your focus should be on performance – how applicants would perform for your company.
Moreover, caution everyone on your team who will be involved in the interview process to be careful.
You and your colleagues should review what questions you can ask and shouldn't ask.
Typical questions to avoid asking:
Do you suffer from any disabilities or disabilities?
When were you born?
Are you married, divorced?
Do you have children?
Do you intend to have children?
What are your plans for daycare?
What about your debt? Do you have debts?
Do you own or rent your home?
2. Adequately prepare for interviews
Look for the right traits. Thoroughly review resumes to screen for qualifications. Plan your approach.
For instance, give thought to what you would want to learn about the applicants and their potential for the welfare of your organization.
3. Plan your list of questions
Spontaneity is not necessarily a good thing when evaluating candidates. Interviews succeed when they are informative but success results when conversations are well-planned.
Adhere to your list of questions. Anticipate asking the right follow-up questions.
4. Ask open-ended questions
If you've identified potentially good candidates, shape the conversation into a dialogue with the applicants doing most of the talking.
To learn, you must listen probably about 90 percent of the time in your interviews. That means not asking questions that prompt yes or no answers. (The best applicants will also be appreciative.)
If the applicant pauses before answering your questions, wait. Pause. Wait for the answers.
Carefully watch the applicants' body language and facial expressions. This will divulge a lot to you.
5. Don't let your personal biases blind you
Certainly, soft skills are important. But don't be misled.
Many managers make the mistake of being unduly influenced by extraneous or irrelevant matters. For instance, if you're a football fan, a candidate who loves football isn't necessarily qualified.
Keep focused on qualifications and how applicants can add to your organization.
From the Coach's Corner, here are related tips:
Hiring An Impact Person Starts with Screening Resumes — 5 Tips — If you want to hire an impact person, your hiring process is really important. The place to start is using best practices in screening resumes.
Hiring for a Small Operation? Conduct Behavioral Interviews — Whether you run a small operation in a big company or you own a small business, you're wearing many hats. So you need employees who can successfully wear multiple hats, too.
Risk Management in Hiring: Pre-Employment Screening Tips — Here are two questions about hiring: 1) what's the biggest mistake companies make in hiring employees; and 2) what's the biggest legal obstacle employers face in hiring? Here's what to do about background screening.
Increase Profits by Hiring Talent with the Best Trait — You'll increase your odds for profits with high-performing employees with the right culture — if you hire for the right personality trait – enthusiastic people. That's right. Look for people who have the makeup to being committed and who will care for the welfare of your company. You'll increase your chances for the strongest results.
Need to Hire a Professional? Advertising Tips to Attract the Best Talent — Whether your business has grown so you need to hire a key professional or you're replacing a person, there are certain advertising-recruitment tips to use. To avoid wasting your time, you must plan.
Check Your Motives before Hiring Sales Employees – 11 Tips — With many companies desperately in the hunt for sales revenue, it might surprise you to learn that their predicaments are often self-imposed. Why? They hire the wrong sales employees.
"Often the best solution to a management problem is the right person."
-Edwin Booz
__________
Author Terry Corbell has written innumerable online business-enhancement articles, and is a business-performance consultant and profit professional. 
Click here to see his management services
. For a complimentary chat about your business situation or to schedule him as a speaker, consultant or author, please
contact Terry
.


You can't be sure when it's time to scale and expand your business until you're fully confident.
Confidence starts with knowing the difference between scaling and expanding – and growing with the help of your culture and employees.
If you rush the process, you risk growing too fast. If you wait too long, you'll lose potential revenue and profit.
Expansion is a reactionary mode and occurs as your company starts to accelerate. Your customers respond well to your marketing and customer service, and you need to hire just to keep up with the demand.
But hiring in a knee-jerk reaction always leads to problems such as settling for the wrong employees.
So, scaling is the best way to go. Scaling is all about planning and developing repeatable best practices – operating efficiently and creating systems to grow effectively and exponentially.
This means having proven systems for operations, sales and marketing.
Culture
But scaling must start with management of your people. They must be supportive of your vision, values and culture. Of course, they must be well-trained.
Therefore, you must have a healthy culture. It starts with you and the need to develop habits for a positive workplace culture.
Then you must use best practices in recruiting, hiring and investing in the best talent for your situation.
Once you're confident in your staff, you must systemize everything – create turnkey operations – from finance and marketing to operations and sales.
You'll know if you're growing too fast if you're increasing your workforce but you find you're having to hire the wrong candidates just to fill positions.
Hiring the wrong people will not help you to scale effectively.
Personal and organization brand
Leaders know their personal brand. Because delegation is a fundamental driver of growth, they also know best practices in employee delegation.
They're not trying to do everything themselves, especially the tasks in which they're not proficient.
Self-awareness of your strengths and weaknesses is very important. Then, you'll be in a better position to hire accordingly to fill in the gaps of your weaknesses.
That starts with hiring your employees. Expertise is important. As a leader, the CEO is not necessarily the smartest person in the room.
Your employees – your human capital – should become your No. 1 asset. For maximum profit, partner with your employees.
But develop a social media policy first. You and they should be on the same page regarding your brand image and the types of messages you need to communicate.
Continue to engage your employees and motivate them to offer profitable ideas. In marketing, ask them how they can and want to contribute to promote your brand values.
Empower your employees to become brand ambassadors, especially on social media. Celebrate their efforts and accomplishments.
Regarding your big-picture goals, remember your employees can help you in strategic planning.
Cost-cutting priorities
Cutting costs is vital. But operating efficiently with best-practices in management and marketing should be the top goals.
When it's necessary to cut expenses, many companies focus on the wrong priorities when they're too quick to implement layoffs and cut back marketing budgets.
Just as you differentiate your company to your customers, you must differentiate your costs to propel your business growth. Focus on best practices in strategically cutting costs.
Where to start?
For financial performance, the best way to achieve optimum efficiency is a management-performance audit, development of solutions and implementation of best-practices in management.
Key components of a management-performance audit include cost-cutting; focusing innovation in production and processes; and continuous improvement in management.
Time is money. Poor management wastes time.
Final thoughts – consequences
Without best practices in management, here are samples of consequences:
Too much time spent solving preventable problems
Too much time solving small problems that spiral out-of-control
Too much time wasted trying to salvage wasted resources
Your team's morale suffers
High turnover among top-performing employees
Chaos leads to rising expenses and poor pricing
Again, your key to scaling success — best practices in management.
From the Coach's Corner, you might consider relevant strategies:
Why Startup Companies Fail – How to Win — It's vital to conduct a thorough needs-assessment of strengths, weaknesses, opportunities and threats – followed by development and implementation of a strategic action plan. Here's more.
For Profits, Manage Your Growth at the Right Pace — Entrepreneurs frequently try to rush their business growth. Certainly, growth is great but if you scale too fast, you're looking for trouble. The key is to prepare.
Finance Checklist for Strategic Planning, Growth — Strategic planning in finance for growth means avoiding trendy fads. Instead, it requires an ongoing down-to-earth approach in order to create value. Here are seven steps.
11 Categories of Mistakes Face HR Departments – Biz Coach Tips — Beware: Many problems are not caused by HR professionals but by managers who don't use best practices.
Management: How to Help Employees to Grow Professionally — Managers owe it to the organization to help their employees grow professionally and will benefit from higher employee performance and low turnover.
"Growth is the only evidence of life."
-John Henry Newman
__________
Author Terry Corbell has written innumerable online business-enhancement articles, and is a business-performance consultant and profit professional. 
Click here to see his management services
. For a complimentary chat about your business situation or to schedule him as a speaker, consultant or author, please 
contact Terry
.


Generally, in human resources, companies find themselves in legal hot water because they inadvertently make mistakes with their employees.
It's important to triple down on preventative measures and responses to legal hazards when necessary.
Here are important strategies:
Think and act pre-emptively. Stay vigilant. If you see even a hint of a problem, don't ignore your instincts. Deal with potential problems right away. Be aware of the salient trending issues in HR.
Take seriously any reports of sexual harassment and workplace bullying.
Don't hesitate – keep detailed records – remember to create a paper trail … paper trail … paper trail. Use best practices with HR records. In the event of problems, if you aren't able to supply relevant documentation, you'll pay a heavy price.
Even if an employee asks what appear to be innocuous questions, especially medical questions, document every conversation. Even apparent odd questions can result in legal danger as many employees will be disingenuous or later act disingenuously. (Many seemingly harmless questions need your attention as they sometimes crop up and develop as problems months or years later.)
Be cognizant and comply with all relevant federal and state laws. If you have any doubts, find out what you need to know. Stay current on all laws.
Consider finding a good attorney who specializes in employment law. Trust your counsel and follow recommendations.
In complying with all laws, use best employee-handbook values to avoid legal issues. Neither you, nor your company and nor should your employees be relying on an employee handbook with illegal or antiquated policies. (Also seek input from managers in policy-making.)
Make sure your policies stay current and that your practices are consistent.
Train your managers and supervisors on all relevant laws and policies. Make certain your company is a place for learning.
Train managers how to coach your workers. When managers become coaches, you get a higher-performing workforce. You will replace mediocrity with strong performance. Therefore, optimize your talent management with

a coaching culture

.
Stay proactive in communication with employees. At least twice a day, find ways to engage your employees in your daily operations. (Your employees most value your visibility and engagement.)
Be fair and treat all employees equally.
Be sure to say the right things in difficult situations with employees. Careful planning is necessary before you give an employee an appraisal or in advance of terminating the person.
Despite taking precautions, understand you're in a potential minefield. Stay composed, relaxed and respectful. Meantime take the right steps to enjoy your job even when managing difficult employees.
Should a workplace investigation be necessary be honest and polite, and timely comply with all investigative requests. As an employer, one of your biggest nightmares can be issues involving your employees. There can be many reasons to conduct an investigation. So, use best practices in workplace investigations.
Recruit and hire the right people especially for emotional intelligence. Admittedly, there's a myriad of ways to recruit great employees. But no recruitment option surpasses a well-executed, strategic employee-referral program.
From the Coach's Corner, here are relevant articles:
Employee Records: Which Ones to Save and for How Long — You don't want to keep unnecessary employee records. Nor do you want to make a rash decision on whether to destroy records. Here are the laws you need to know.
10 Best Practices for an Online Employee Handbook — Companies that don't convert their employee handbooks into electronic documents are missing noteworthy opportunities in human resources. Conversely, businesses that switch to a digital format accomplish at least five HR goals.
Employer Tips: How to Deal with a Visit from ICE — A visit from ICE – the U.S. Department of Homeland Security's Immigration and Customs Enforcement – is a cause for concern. Your response sets the stage for communication, either effectively defending your company or possible negotiations and a settlement with ICE.
Avoid EEOC Legal Hassles over Unpaid Leave Requirements — You might want to review your current human resource policies. The Equal Employment Opportunity Commission has continued to push employers on unpaid leave under the Americans with Disabilities Act.
How to Increase Conversion Rates of Online Job Applicants — Your business is not alone when it comes to the high costs incurred in the recruitment of job applicants online. Most job seekers get frustrated and quit in the middle of their online applications.
"Business is a bed of roses but need to remove thorns all the time"
-Talees Rizvi
__________
Author Terry Corbell has written innumerable online business-enhancement articles, and is a business-performance consultant and profit professional.
Click here to see his management services
.
 For a complimentary chat about your business situation or to schedule him as a speaker, consultant or author, please
contact Terry
.
Editor's note: This article is dedicated to my friends — the hardworking faculty and students in
 the post graduate studies in Education and Business Management 
at Southern Mindanao Colleges at Pagadian City in the Philippines. 


Whether you aspire to become a leader or want to get better at leading people, it's certainly a huge job.
A good friend of mine, widely acclaimed consultant Joey Tamer, says there are 10 characteristics of a successful CEO:
Domain expertise (technology or other)
Leadership & personal power
Financial savvy
Ability to pitch and close
Honor
Realism
Perseverance
Patience
Perspective on the larger scheme of things
Courage to move forward, or stop, and to know when to do either one.
Whew, she's right. Leading an organization in an ethically, effective way is tough.
But you can do this. How?
Firstly, understand you have to be mindful of The Peter Principle. The Peter Principle is a widely accepted management theory advanced by Laurence Peter.
In 1969, the educator theorized many people are appointed to a higher position based solely on their performance — not their potential qualities to succeed in their new role.
Such people don't understand the big picture and aren't effective in solving the issues confronting their organization and industry.
Therefore, they rise to their level of incompetence, which means they ultimately fail.
To avoid the stigma of The Peter Principle and to be competent at a higher level, you have to lay a personal foundation of values for professional growth.
Building a foundation enables you to stand tall with confidence before you seek a leadership job. It will give you the necessary underpinning as a leader.
You'll also be confident in your decisions so you won't engage in self-doubt after making your decisions.
Here are 11 steps:
1. Learn what you don't know
— Learn the Principle of Contrary Action. Many people make the mistake of thinking they're open-minded. But they're limited by their limited experience and their biases – they unknowingly have biases, which lead to poor decisions.
Learn how to have an open mind, by practicing the Principle of Contrary Action.
The Principle of Contrary Action entails keeping a mental or written record of all your daily activities, and then try to plan and do things differently each time you do them.
Take for example, when you go grocery shopping. As much as possible, each time take a different route, park your car in a different parking spot, enter a different door and walk down a different aisle each time you enter a store. Over time, your creativity will soar.
— Thoroughly study your organization, your marketplace and your industry. Effective bosses have antennas to alert them over looming challenges.
It's important to develop an antenna – to be alert to challenges before they worsen. When you're in front of problems, you'll avoid unnecessary deadlines, which are a huge waste of time and a drain on your energy.
Also, learn how to motivate employees when your organization is facing adversity.
— Learn how to think like an entrepreneur. Leaders think and act like entrepreneurs because they're independent-minded and fearless.
You must stay on an even keel emotionally, despite all the negative surprises. Develop habits that make certain your attitude is contagious – an attitude worth catching — to prepare for daily success.
Winning entrepreneurs have five morning habits.
— Get a great mentor. With a mentor so you won't be alone in making career decisions to guide you. Ask questions and get continuous feedback to accelerate your career.
— Read voraciously. Read relevant journals, and autobiographies and biographies of successful people, especially learn why they're successful and the lessons they learned.
Note: Focus on concepts and principles. Even if you're reading about someone in a different profession than you, you'll learn principles that are applicable and transferable to your situation.
— Learn about management of people. Start with strategies to succeed as a new nanager, management theories and the prerequisites needed to succeed in managing people. That ranges from avoiding legal problems and motivating employees to retaining your talented workers.
— Learn about effective delegation of employees. Delegation is a fundamental driver of organizational growth. Managers who are effective in delegation show leadership.
Save yourself time and develop your staff for the welfare of your organization. Use best practices in employee delegation.
— Study how to manage money. Learn finance. To lead an organization, you must understand the numbers and what they mean for you personally and for the organization.
— Make technology a priority. In particular, you'll need to know how to guard against cyber threats and to prevent and recover from ransomware.
Overall, there are four important strategies every boss should know.
— Study marketing and sales. To lead, you must know about marketing and sales, and negotiating tactics. Even nonprofit leaders have to know these concepts.
— Become a great communicator. Leaders write and speak well so they can be informative and persuasive. There are many benefits if you become a great public speaker.
— Do a personal inventory. Now that you have an overview of what's needed in leadership, perform a comprehensive self-study of your personal and professional strengths and weaknesses.
That includes evaluating your soft skills and listening skills – your ability for relating to others. So, make certain you have emotional intelligence (EI) to evaluate, understand and control your emotions. Learn how grow your EI for leadership success.
If you tend to procrastinate or lack courage when facing adversity, learn what you need to know about being courageous, a critical characteristic of effective managers. It's a learned behavior.
As Nikki Haley, the U.S. Ambassador to the United Nations, said: "Courage doesn't come by doing what everybody else says."
Note: These are important steps before you even think about marketing and selling yourself to a leadership position. Hopefully, you're developing a vision of what you must do for yourself.
2. Write a strategic plan for yourself 
A personal strategic plan is an investment in you. Decide what you must do to achieve your objective.
Write it as an action plan – list the steps you plan to take and when you will take them. You can do this on a single page.
3. Stay fit in every way possible
Closely monitor and journal your personal and company's finances and cut unnecessary expenses.
Focus on fitness – physically, mentally and emotionally. This helps you with the acumen and energy that are needed to succeed.
Take the time to recharge. Stay close to your family.
Read to stay current, continually develop your intellect and spirituality. Make it a habit to learn something new each day. The famous Michelangelo once revealed his personal lifetime motto, "I am still learning."
4. Prioritize your relationships and engagement with others
It can't be understated – soft skills and communication with stakeholders are all of paramount importance in leading people.
In your speech and writings, don't lead with the pronoun I. Avoid using the word, mine. Use our, we and us. Remember to write or say thank you and please whenever possible.
5. Demonstrate maturity
Leaders are poised and mindful of the success of others. They don't resent it. They congratulate others when they're successful. They continue to do it after they get into the corner office.
6. Master your craft
Know your responsibilities and technical-skill requirements. Ask questions if you don't. Perform every task at the highest-possible performance.
By excelling in your duties above expectations, you'll demonstrate leadership potential after going above and beyond your boss's expectation of you.
7. Be proactive and become the go-to person
Be alert to opportunities to solve problems. Bring solutions to problems.
Take on extra tasks outside your responsibilities.
Help others. Not only is it the right thing to do, it demonstrates you're able to do your own work and are management material.
8. Demonstrate resourcefulness
You'll demonstrate your cleverness if perform your own tasks, but also take the initiative in developing or improving processes that benefit your business.
9. Volunteer for leadership roles
As situations arise, seize the initiative and volunteer. Volunteering helps cement your case that you're ready for more responsibilities.
10. Take ownership of your work
If you continually perform well and demonstrate pride in your work, you'll demonstrate you're on track for a greater role in your organization.
11. Take responsibility
You'll earn respect, if you take responsibility for the performance of your team, and your decisions and actions.
If you make a mistake, apologize to the appropriate people. Use best practices to make apologies.
Conclusion
OK, so that's the overview in understanding what's truly needed for leadership. These strategies will enable you to stand tall on your new foundation.
It will enable you as a leader to be confident in your decisions, and you will not engage in self-doubt after making decisions.
Strive for high performance and demonstrate that you have skills needed for success. 
Continue to hone your skills. Demonstrate that you have those skills.
And when you're ready, boost your career with self-promotion so that higher-ups become aware that you're ready for upward mobility. Do these things, and you'll be successful.
From the Coach's Corner, here are related leadership strategies:
Habits of Leaders Who Have Positive Workplace Cultures — The Digital Age and global economy are demanding. Texting and emails are the norm. Face-to-face communication is minimal. This can hurt workplace cultures. Here's what leaders do about it.
To Become a Leader, Develop Strategic-Planning Skills in 5 Steps — A salient characteristic of leadership is strategic thinking. If you're ambitious, the ability to be a strategic planner is critical for your success. Here are five ways to achieve your goal.
10 Execution Values to Guarantee Your Strategic Plan Works — Many companies devote resources to devise a great strategic plan. But they fail in their objectives because they don't link their strategy to execution. So, here's how.
Leadership: 4 Strategies Dealing with Incompetent People — Yes, incompetent employees – whether they have difficult personalities or they simply under-perform – can be aggravating. But they don't have to be.
5 Top Leadership Philosophies in Business Management — Top managers show leadership by coaching their teams to success. They accomplish goals with five habitual philosophies.
Leadership: How Leaders Employ 11 Strengths to Grow Businesses — Ascension to the C-suite doesn't automatically qualify an executive as a leader. Leaders have 11 strengths that enable them to manage their companies for greater effectiveness and elasticity despite a fast-changing marketplace.
"Live, learn, and always do right."
-Charles Talley
__________
Author Terry Corbell has written innumerable online business-enhancement articles, and is a business-performance consultant and profit professional. Click here to see his management services. For a complimentary chat about your business situation or to schedule him as a speaker, consultant or author, please contact Terry.
Everybody loves flying first class. But if you want to save money, you don't fly first class, right?
There are other things you probably know not to do, as there are things you know to do.
For instance, you probably check several online-travel sites to book flights, hotel rooms and car rentals.
Great ideas. What else can you do?
Here are 25 tips:
1. Use airfare alerts
For all flights, know that you might get a superior deal by using Airfarewatchdog.
The company monitors flights and checks rates for low airfares.
They're often helpful for your location and for other city-t0-city flights.
Then you'll get emails that might be useful for saving money.
2. Decide among the most-economical travel flights
Before scheduling your fight, search flexible-date airfares on multiple travel sites. Evaluate the various flights and make your decision.
You might also contact the people at your destination with whom you're meeting to see if they can be flexible on when to meet if you alter your flight plans.
3. Check all applicable airline sites
The travel sites don't include all airlines and their flights. The excluded airline schedules sometimes list cheaper flights than the travel sites.
Don't forget to check the most-annoying cheap airlines with records of poor customer service.
If you're flexible: Don't choose your seats, print your boarding passes before leaving home and pay luggage fees online.
An important caution: Always read the small print.
4. Consider airfare/car/hotel rental packages
Online-travel sites provide options that include car rental prices, airfares and hotels.
But separately, always check individual sites for car rentals and hotels. (Scroll down for tips on car rentals, taxis and hotels).
In this way, you'll know for sure whether you can save dollars in bundling airfare, car rentals and hotels or by booking everything à la carte.
5. Pack smarter
Especially if you're planning a short or overnight trip, pack your bag so you can avoid checking your baggage to avoid extra charges.
Some airlines allow you a carry-on bag up to 22 by 14 by 9 inches or 18 by 14 by 8 inches, and a smaller personal item such as a bag for your laptop or large purse and a jacket.
6. Leave your car at an off-site lot
Decide what's best – whether to take a shuttle to the airport or to drive your car.
For instance on overnight trips and depending on the distance to the airport, you'll save plenty by not taking a shuttle and by parking off-site as opposed to using the airport parking lots.
The best off-site lots will allow you to reserve space, pay in advance and will shuttle you to the airport.
7. Think twice about a shuttle
If you're like me, you'll think twice about taking a shuttle from home.
Once, a shuttle contacted me at the last-minute to cancel my early-morning shuttle ride because they didn't have enough scheduled passengers in my city. It was an annoying inconvenience I never forgot as I had to scramble for an alternative.
8. Consider FlightCar.com
If you're comfortable-enough to try a free-parking option, consider an online source, angel.co/flightcar. FlightCar won't bill you for parking as they'll rent out your car while you're away.
The company points out you could save $100 in parking charges and could earn rental earnings of $30.
Personally, I wouldn't do it to avoid damage to my cars and because of the extra wear-and-tear on my vehicles by a stranger. But apparently a lot of fliers do.
9. Choose the right credit card
Many credit cards provide insurance for rental cars. So use the right one to rent a car and remember to decline the car-rental company's collision-waiver coverage.
You'll save as much as $20 a day.
10. Don't prepay for gas
Practically guaranteed to save you money, don't accept the rental-car companies' offers to fill the gas tank after you drop off the car.
By taking a few extra minutes, you can fill up the tank just before returning the car to avoid the excessive markup on gas.
11. Decide if Uber is right for you
Uber is usually less expensive than taxis. However, it will necessitate learning how to use the Uber site.
12. Stay at a hotel that provides airport shuttles
If you don't rent a car or grab a taxi, you'll save money by staying at the right hotels.
True, you might pay a little extra for room because it finances the hotels' built-in shuttle costs but it's less than you'd pay for a taxi or car rental.
13. Search for hotel stays
When you search for a hotel add the keyword for your destination. Read the myriad of reviews of the various hotels and compare their prices.
The cheapest hotel isn't the best if you can't get a good night's sleep.
14. Consider coupon sites
For many hotels, you can download coupons from HotelCoupons.com.
But also check the hotels' sites for rates to see what they normally charge. This is to make sure you're getting the lowest rates.
15. Try traveler discount books for hotel coupons
Traveler discount books can be found at various gas-stations along major freeways and highways in your destination cities.
To avoid possible dissatisfaction with a hotel, before you book a room use your smartphone to check the hotels' reviews.
16. Use AAA
AAA offers an excellent roadside service plan as well as travel-related discounts. AAA's hotel discounts can reach 10 percent off.
17. Consider leveraging tactics to negotiate room rates
When you book a room, check the requirements for cancellations. Many hotels allow canceling reservations with as little as 24 or 48 hours advance notice.
Before the cancellation deadline, call other hotels and inform the persons that you made a reservation at another hotel and inquire whether they want to beat the original hotel's price.
If you're offered a better deal, take it.
Some travelers have been known to try the same approach with the original hotel to see if they'll drop the initial price even lower than the second hotel.
18. Take advantage of hotel breakfasts
Consider hotels that provide breakfasts. Sometimes they're really great buffet-style breakfasts.
But sometimes it's only coffee, orange juice and rolls. Either way, such hotels are worth considering.
Each morning you'll save as much as $20 per person in your party.
19. For business-meal entertaining, check out restaurant menus online
You can usually pick the right venue for entertaining on a budget by using the Internet.
Before selecting a restaurant for business entertaining, research the menus for pricing. Of course, check reviews, too.
20. Consider lunch as your main meal
No doubt you know that restaurants typically charge less for lunch than dinner even though it's the same meal.
If you can eat a later lunch, a snack might suffice for your dinner.
21. Try online-meal coupons
You'll find it easier and less expensive to find lower-cost meals on sites such as dealspotr or RetailMeNot.com.
Pick restaurants near your hotel and search the restaurant online using the keyword "coupon."
Then, you can either print the coupon in your hotel's lobby or you might even take your smartphone to the restaurant to ask the cashier to scan the coupon.
22. Buy grocery-store deli food
A good grocery store near your hotel will likely have a deli with prepared salads, hot meals and ingredients for quick sandwiches.
23. Make your trip business-related
Did you ever notice professional organizations hold their conventions at favorite tourist destinations?
The reason? An opportunity for a vacation using some tax write-offs.
To deduct expenses from your trips, the Internal Revenue Service wants documentation.
Even if you're combing a vacation with business, it's possible for you to take business tax deductions.
24. Write off business meals
You can expense the real cost of meals or take the "standard meal allowance." The IRS publishes per diem rates for "meals and incidental expenses."
If spend more than the IRS allowance, take deductions for your actual expenses.
25. Tax deductions, if you drive your car
You have two options: Either writing off the actual business-car expense or taking the deduction for the standard IRS mileage rate.
Assuming you drive a car for business use and you adhere to the IRS requirements for taking advantage of the standard mileage rate, it could be more advantageous than declaring the actual expenses.
The IRS rate varies from year to year, so be sure to check the standard IRS rate for the applicable year of your tax return at www.IRS.gov.
To determine what's best for you, track your expenses and mileage. Then decide whether deducting your actual expenses or taking the standard mileage rate is best for you.
From the Coach's Corner, here are related sources of information:
11 Travel Tips – Save Money, Prevent against Cyber Theft, Fraud — The most vulnerable travelers are businesspeople. That's because they have to use Internet and e-mail. They're in danger expressly from vulnerabilities, such as from wirelessly accessible passports to using WIFI.
Finance Your Vacation with Credit Card Travel Reward Points — If you plan well, you can finance most of your family's vacation with travel reward points. The trick is to learn all the ways you can earn points. This entails far more than just buying airline tickets or reserving a hotel room.
Before You Travel Abroad, Take 6 Financial Precautions Today — Whether you're traveling to a foreign country for business or pleasure — there are at least six steps you should take. You need to do more than just making sure that your passport is current, planning your itinerary or deciding what to pack.
Best Tips to Avoid Unnecessary Stress on Business Trips — On overseas trips, business travelers feel anxiety for a myriad of reasons. Here are 14 ways to alleviate stress.
Travel — How to Avoid Foreign Currency Exchange Fees — When traveling abroad for vacation or business, foreign currency-exchange fees can get costly for thrifty-minded people. There are steps you can take to avoid extra fees in exchanging currency.
13 Great Business Travel Tips — Jet lag, bad hotel beds, and lost luggage – just a few of the miseries of business travel. But travel is vital to manage operations, close sales and to build relationships.
"The quickest way to double your money is to fold it in half and put it in your back pocket."
–Will Rogers
__________
Author Terry Corbell has written innumerable online business-enhancement articles, and is a business-performance consultant and profit professional. Click here to see his management services. For a complimentary chat about your business situation or to schedule him as a speaker, consultant or author, please 

contact Terry

.


Face time certainly is best when making sales calls, negotiating with associates and clients or when hunting for a job.
In all such scenarios, building trust and showing confidence are paramount.
So to get what you want even when you can't meet face-to-face, use the techniques of top-rated broadcasters and phone sales professionals. The successful pros use the same techniques.
That's right. I speak from decades of on-air broadcasting experience. Candidly, in fact, long before my consulting practice I earned No. 1 ratings as an on-the-air broadcaster (see my bio).
Even while in college, I learned several lessons in calling prospective employers whom I telephoned to request recommendations for classes to enhance my career prospects. By using the techniques, I not only got in-person appointments but job offers, too.
After getting the gigs, I used the same techniques when I was on-the-air as a disc jockey or as a news broadcaster in radio and television. Throughout my career changes, the techniques were applicable in sales and management, too.
Here are the voice tips you need to know:
Breath support for credible authority
Learn to speak from your belly button – or diaphragm – with strong breath support.
By developing proper breath support, you will sound confident and in control with full-voice resonance.
That's because your heart rate will slow, and your brain will get the needed oxygen for effective speaking.
Effective breath support can only come from your diaphragm. It's a large, dome-shaped muscle at the bottom of your rib cage. When it contracts, air flows into your lungs.
Speak with warmth by smiling
Not only will you come across as friendly, smiling actually tells your brain how to think creatively.
Listeners won't consciously aware that you're smiling, but they are more likely to respond favorably to your message.
Vary your inflection
It's boring to listen to people who speak in a monotone. As you smile, vary your inflection. You will be better able to keep the attention of your listener.
So talk with the person as you would a lifelong friend with vocal variety and an up-and-down pitch.
Stand when talking into the phone
When you sit complacently, your brain often gets the signal that it's time to rest. But that's not what you want in important phone conversations.
So stand to energize your thoughts and to reach the highest-possible level of communication.
If for some reason you can't stand, don't rest your back against the back of your chair.
Pace the floor
You'll find you do your best thinking when moving. It energizes you and loosens any cob webs in your brain.
Not only will your thinking-level improve, you'll speak with more conviction which is important for building trust.
Gesture with your hands 
Use your whole body.
If you ever witness recording sessions, you'll see that the best broadcasters make gestures as they speak into the microphone.
Gesturing enhances their speaking ability by improving voice pitch, tone and timbre.
Invest in a wireless headset
With a wireless headset, you'll have more freedom and flexibility to stand, walk, and make gestures.
Applicable for great public speaking
And oh, by the way, most of these techniques will help you to be an effective, authoritative public speaker.
From the Coach's Corner, here are cold-calling tips:
For Strong Sales, How and Why to Cold Call Prospects — Are you lacking in sales? Do you get enough face time with the right prospects? Here's how and why in-person cold calls will help you make sales.
6 Tips to Create New Sales with Successful Cold Calling — Attending mere networking events or depending on a high marketing budget aren't sufficient for strong sales. OK, cold calling isn't always easy, but you must if you want to dramatically increase sales in double-digit percentages. Develop and implement the right strategies. You'll be in the all-important groove for a happy buying environment.
You Will Overcome Cold Calling Anxiety Using 5 Strategies — One of the worst pieces of advice for business owners and salespeople is don't cold call. That's a very short-sighted idea. Cold calling is very effective in footwork to generate revenue.
7 Tips for Setting B2B Appointments with CEOs — As every salesperson knows, face time with B2B prospects gives you a foundation for sales success. Execution in the appointment-setting process is, of course, is key to being successful.
Increase Your Job Chances if You Have to Interview on the Phone — Face time, of course, is best if you're interviewing for a job. However, headhunters and many companies schedule introductory telephone interviews. Pat yourself on the back. Even if it's not an in-person meeting, a telephone interview is a good omen. The employer already thinks enough of you to schedule a discussion.
"Oh no. Don't smile. You'll kill me. I stop breathing when you smile." 

-Tessa Dare
 __________
Author Terry Corbell has written innumerable online business-enhancement articles, and is a business-performance consultant and profit professional. Click here to see his management services. For a complimentary chat about your business situation or to schedule him as a speaker, consultant or author, please 

contact Terry

. 


To achieve your financial goals, it can be a good idea to hire a financial planner.
For instance, if you're wanting to take advantage of the soaring stock market, here are several reasons why.
However, if you decide you want a financial planner, always remember due diligence is necessary for your financial security. That means more than checking out a person's LinkedIn account.
There are many great financial planners but not all are honest. For instance in a well-known case, the Securities and Exchange Commission froze the assets of a financial planner in 2016 on allegations he stole millions of dollars from professional athletes.
Countless published reports indicated the planner, Ash Narayan, took $33 million from 77 clients. He allegedly forged signatures to transfer their money to Ticket Reserve, a ticket-selling company.
He was also accused of not divulging to clients that he was on Ticket Reserve's board of directors.
So identify an ethical, knowledgeable financial planner who is ideal for you.
Ask yourself four basic questions:
1. Does the planner relate to me?
You're more unique than you think. Ambitious people come in all stages – from young Millennials and senior citizens to entrepreneurs and doctors.
So look for a financial planner who can best relate to you and is already familiar with the types of your personal challenges and the important planning strategies.
You might consider searching for an advisor by specialty at www.xyplanningnetwork.com.
Make certain you feel comfortable with the prospective planner by careful interviewing. You can learn a lot by noticing whether the planner asks a lot of pertinent questions of you and listens well to your answers.
Keep in mind the Pareto Principle – also known as the 80/20 rule. In other words, the planner should ask great questions about your situation but you should be doing 80 percent of the talking.
It's a red flag if the planner doesn't focus on you.
Haste makes waste.
2. Will I be getting the right services?
Evaluate your needs so you don't pay for services you don't need.
Not all planners who specialize in your situation are actually right for you. Why? In some ways, they might provide services not aligned for your needs.
For example, some might focus on comprehensive planning in budgeting, debt, employee benefits, estate planning, investing and insurance.
But other planners are more focused on investing than in planning.
3. How will I compensate the person?
The way a planner is compensated affects the types of recommendations, which may or may not be helpful to you.
Some planners are paid a commission to sell financial products. This means such planners are limited in what they recommend.
Other planners are fee-only. This means their income is based solely on what you pay them. Of course, this means they are more flexible in determining what's best for you.
Then, there are fee-based advisors who would charge you a fee and make commissions on what they would sell you.
My personal preference is to choose a fee-only advisor for obvious reasons.
4. Am I double-checking the planner's trustworthiness?
Again, you must check whether the person is best-qualified to focus on your needs and if the person has the necessary knowledge and skills to help you achieve your financial objectives.
At the minimum, research the person's background, personality and philosophy. Start with their published comments and videos.
Next, check out the person with the Security and Exchange Commission and FINRA's BrokerCheck.
Finally, rely on your notes from your discussions and instincts regarding their interactions with you. When in doubt, don't – don't hire the person.
From the Coach's Corner, here is a myriad of relevant strategies:
7 Steps to Wealth and High Net Worth — Creating wealth and enjoying high net worth doesn't result from pure luck. It takes a certain mindset and strong action. Here are seven proven steps.
8 Financial Vows for a Young Couple's Successful Marriage — Young people have starry eyes when they plan to marry. Certainly, they look forward to a lifelong bliss together. Unfortunately, about half of first marriages end in divorce. Often, it's over money disagreements.
Money – Your Net Worth Matters More than What You Earn — When it comes to finance, most business owners and other individuals strive to increase their wealth to have more opportunities. The trouble with some, however, is that they focus on income and not their net worth. That means, of course, spending less than they earn.
Grow Your Business by Appearing Rich but Conserving Cash — You'll find it easier to grow your firm if you appear to be wealthy. This will enable you to build relationships with successful entrepreneurs who will introduce you to key people and facilitate growth opportunities for you.
9 Top Money Tips to Get Out of Debt — Debt is a killer. But if you're in debt, you're already feeling horribly about it. So get busy with these nine strategies.
9 Secrets for Success in Real Estate Investing — Whether you want to work with investor partners or go solo, real estate investing can be a profitable business. By performing due diligence, developing a system and working hard, real estate investing works.
Haste makes waste.
 __________
Author Terry Corbell has written innumerable online business-enhancement articles, and is a business-performance consultant and profit professional. Click here to see his management services. For a complimentary chat about your business situation or to schedule him as a speaker, consultant or author, please contact Terry.