One of the world's great leaders of the 20th century, Sir Winston Churchill, led the United Kingdom through perilous times caused by Nazi terror.
"Success consists of going from failure to failure without loss of enthusiasm," said Prime Minister Churchill, whose leadership legacy is unquestioned.
Enthusiasm is indeed important for leadership. To take your business to the highest level, you must be at the top of your game to maximize your confidence as a leader.
That means understanding your human capital and your business environment to effectively lead your employees and doing your best to minimize everyone's stress for strong morale.
That was Mr. Churchill's secret for success. But to accomplish such worthy objectives, most businesspeople have to rewire their brains to develop confidence in leadership.
Here are eight recommendations:
1. Continually revisit your purpose
Success stems from having a deep sense of purpose.
That's right. To be successful, it's important to have a deep sense of purpose.
That means focusing on providing value.
2. Understand your financials
An analogy: Just like using a map when going on a road trip, if you're in Los Angeles wanting to go to Chicago, don't follow a map to Seattle.
Your financials are the salient factor in your map for your road to success.
You must understand and monitor them so you can take action when needed.
3. Continuously self-evaluate
You need to understand your strengths and weaknesses, and your motivations for your actions to develop goals. Don't worry about your failures but eliminate your bad habits so you can make steady progress.
4. Develop a balance
Patience is a virtue. A leader understands others and focuses on serving others. When employees come to expect empathy from you, this helps you project confidence.
Conversely, don't allow yourself to be adversely affected by others. Do your best to empathize with them instead of outright dismissing them. But in the end, stay focused.
5. Focus on physical fitness
High performance demands energy and focus. Staying fit enhances your personal confidence as well as projecting it.
This, in turn, demonstrates a positive image for your business.
6. Daily preparation for discussions
For best outcomes for discussions, prepare. Confident leaders prep for discussions and decision-making. This usually means being able to influence the direction of your conversations.
Ultimately, even people with differing opinions at the outset will feel comfortable and take ownership of strategies.
So staying well-informed is a great investment. Invest your time and attention in research to a have a full perspective for effective action.
7. Take educated risks
Boldness is good. Once you've arrived at a decision, take action. Evaluate but don't engage in self-doubt afterward.
8. Renew your mind
Daily renew your mind. Get lots of rest and recreation.
Focus on gratitude. Gratitude will replace any of your fears and anger. If necessary, develop a gratitude list and review it regularly.
Look for ways to help others each day. By lessening the misery of others, you will create positive change in the world. It will also improve your spirits personally.
You can't keep what you have unless you give it away. This sense of serving others will actually energize you, which leads to more confidence.
From the Coach's Corner, here are more tips to grow as a leader:
Mindset, Best Practices in Strategic Leadership for Growth — Whatever your situation in pursuing growth, the mindset and best practices in strategic leadership means maintaining a delicate balance – preparing for details and keeping an open mind regarding business uncertainty.
Leadership: 4 Strategies Dealing with Incompetent People — Yes, incompetent employees – whether they have difficult personalities or they simply under-perform – can be aggravating. But they don't have to be.
21st Century Leadership Requires Authenticity — Here's how — It's one thing to be promoted into a management role, but it's entirely another to be regarded as a leader to inspire a company's culture. What really matters is knowing how you impact others.
For Strong Profits, 5 Tips to Develop Employees as Leaders — Strong leaders will help your business grow and enjoy excellent profits. That's because, as role models, they're instrumental in helping you develop a performance culture.
Leadership Tips for Executing Strategy to Defeat Threats — Multiple solutions might work to triumph over a threat, but a global study in 20 sectors in 20 countries shows execution trumps strategy. Here's how leaders execute strategy.
How to Grow Your EI for Leadership Success — Emotional intelligence (EI) is important for communication and leadership. A person who has EI is able to evaluate, understand, and control emotions.
10 Characteristics of a Successful CEO — This is a 10-part series on CEO leadership by Joey Tamer, www.JoeyTamer.com. She is a consultant to experienced consultants in all fields to maximize their practices. She has also been a strategic consultant to entrepreneurs in technology and digital media.
"I've got the brain of a four year old. I'll bet he was glad to be rid of it."
-Groucho Marx
 __________
Author Terry Corbell has written innumerable online business-enhancement articles, and is a business-performance consultant and profit professional. Click here to see his management services. For a complimentary chat about your business situation or to schedule him as a speaker, consultant or author, please contact Terry.


Certainly to sell at a profit when pricing a product or service , you have to be skilled in the art of pricing.
Of course, you need to keep in mind that consumer attitudes are changing.
There are various ways you can use to decide if or when to charge either the lowest or highest price. And indeed sometimes it's best to price between the low and the high.
What I don't recall is whether one technique is actually discussed in textbooks.
That would be psychological pricing, which is based on emotional appeals to the prospective customer.
Fortunately, it is not always the lowest price.
Depending on your products or services, psychological pricing is based on the idea that certain prices are more appealing.
Keep in mind 18 percent of Americans will only buy at the cheapest price.
Except for loss-leader sales prices, unless you want to be your industry's overall low-price leader, which is usually a mistake, the trick is to work around this obstacle.
So how can use psychological pricing to your advantage?
Here are six ways:
1. Show different pricing
If you believe your customers don't have the time or the inclination to spend time on comparison shopping – usually inexpensive retail items under $10 – offer a sale with your previous price inserted next to the new one.
To bring quick attention to the item, change the color, font and size of the new price.
Your customers will readily see the new price as better for them.
2. Appeal to greed pricing
Obviously, in pricing appealing to a buyer's greed, this is a case in which a customer will pay the full price for one product or service just to get another for free.
Because the strategy is widely used, consumers are accustomed to the tactic. So how do you enhance your chances?
Vary the technique by getting creative, such as "buy one and offer a 25-percent off the next purchase."
3. Charisma pricing
Charisma pricing means charming your shoppers by convert zero ending numbers to nines – reducing the left number in your price point by one number and ending with 99 cents.
Yes, this works most effectively when the price ends in 99 cents. So, instead of $5.00, make the price $4.99.
Consumers rarely notice. Instead of a $5.00 price, they think it's only $4.00.
By the way, use a smaller font size for the 99 cents.
4. Moderate pricing
When offering three different but comparable products or services, most Americans choose the middle price. This is true whether you're selling B2B or B2C.
For instance, when the price choices are $100, $125 and $150, they'll use choose the middle price — the $125 item.
5. Prestige pricing
This is one of my favorite techniques in a luxurious marketplace. It's very effective when you and your business have a highly professional image.
For affluent buyers or wannabe affluent buyers, prestige pricing necessitates rounding up the price such as from $999.99 to $1,000.
Whether you're selling clothing, champagne or cars, such buyers are more inclined to pay a higher price for prestige reasons. They love to brag about the purchase.
6. Comparable prestige pricing
This strategy is similar to No. 5 prestige pricing. But in this case it involves placing two products side-by-side. One is more expensive than the other.
It works best with fashionable brands. Over a shopper's perception of quality, it appeals to the buyer who will buy the most expensive item over the other.
From the Coach's Corner, to avoid discounting prices for low-price buyers — in using approaches No. 5 prestige pricing and No. 6 comparable prestige pricing — keep in mind the five value-motivating perceptions that influence why people will buy from you.
Here are the five value-motivating perceptions:
Employees, Spokespersons – 52 percent. The key characteristics are integrity, judgment, friendliness and knowledge. Remember, about 70 percent of your customers will buy elsewhere because they feel they're being taken for granted by your employees. And customers normally will not tell you why they switched to your competitor. 
Image of Company – 15 percent. They are concerned about the image of your company in the community. Cause-related marketing is a big plus in forging a positive image. So is cleanliness and good organization. 
Quality of Product or Service Utility – 13 percent. The customer is asking the question – "What will this do for me?" 
Convenience –12 percent. Customers like easy accessibility to do business with you. That includes your Web site, telephoning you, and the convenience of patronizing your business.
Price – 8 percent. Price is important, but it's the least concern among the five value-motivating perceptions.
Here are more tips on pricing:
How to Grow Sales (through Pricing and HR Training) — Sophistication in pricing by salespeople is an excellent driver to grow earnings rather than just looking for ways to cut costs. Instead of growing their profits with sophistication in pricing, many businesspeople miss growth opportunities when they mistakenly cut muscle – usually in human capital and branding. Here's a better way.
For Stronger Profits, Avoid 11 Typical Pricing Mistakes — In general, how can you manage the sweet spot – between your price-optimization and costs? Here's how.
To Cope with Rising Costs, Review your Pricing Strategy — Increased costs weigh heavily on the bottom line. If you're being pressured by costs, it's probably time to review your pricing strategy.
8 Simple Strategies to Give You Pricing Power — If you're struggling with pricing strategies, you're not alone. Many big companies have struggled, too, according to a study. Here are pricing solutions.
Groupon Will Give You a Migraine for Ignoring Pricing Principles — Whether you're an investor, small-business advertiser or even a customer, daily deal sites can give you a major headache. Continually, there are red flags about Groupon.
"The moment you make a mistake in pricing, you're eating into your reputation or your profits."
-Katharine Paine
__________
Author Terry Corbell has written innumerable online business-enhancement articles, and is a business-performance consultant and profit professional. Click here to see his management services. For a complimentary chat about your business situation or to schedule him as a speaker, consultant or author, please contact Terry.


March 13, 2017 –


Employers are still the biggest sponsors of healthcare insurance in America.
Private companies paid 68 percent of their employees' premiums while state and local governments paid 71 percent of the health-coverage costs in 2016, according to the Bureau of Labor statistics.
But there is seemingly conflicting data. On average, employers paid 83 percent of health insurance premiums for single coverage and 72 percent of family coverage in 2015, according to Zane Benefits.
However, it's likely that both sets of data are correct.
As year passes, ObamaCare has been increasingly devastating to employers and to the national debt, state government budgets, and to individual policyholders who haven't qualified for free Medicaid. And health-insurers such as Aetna have pulled out of ObamaCare.
Whatever the true figures regarding employers, it's an expensive perk for each employee at a minimum annual cost of $5,000.
So what about the bill, American Health Care Act (AHCA)? What will happen to employers if it's passed to replace ObamaCare?
If passed, it turns out AHCA will benefit employers in five ways:
1. Elimination of tax penalties
ObamaCare requires companies with 50 or more workers to pay for health insurance.
If they don't, there are expensive tax penalties.
Worse, ObamaCare defines a full-time employee as a person who only works 30 hours per week.
That mandate greatly increased the costs to employers by extending coverage to part-time workers.
It also served as a catalyst to hurt productivity because it led to a cut in employee hours.
That's why the average American workweek is only 34.4 hours.
AHCA doesn't necessarily repeal the requirement to pay for health coverage, but the tax penalty will disappear retroactively to 2016.
2. Postponement of the Cadillac tax
AHCA will delay the Cadillac tax — a 40 percent tax on both employers and insurers on high-cost coverage – until 2025.
Unions and employers, alike, have been very critical of the ObamaCare Cadillac tax. Employers' criticisms of ObamaCare are very well documented.
You might also recall in 2013 when the United Union of Roofers, Waterproofers and Allied Workers was the first union to demand a "repeal or complete reform" of ObamaCare.
3. Increase in tax saving tools
Starting in the tax year of 2018, AHCA changes the tax code. That will mean an increase in individual savings accounts (HSAs) and health-flexible spending accounts (FSAs).
AHCA will permit tax-free contributions to the individual and families. HSA allowances will double.
It will also increase how HSA dollars can be spent by repealing the ban in HSAs for over-the-counter medicine.
The ObamaCare limit of $2,600 will be eliminated on nontaxable contributions to FSAs.
Companies will experience a savings in the Federal Insurance Contributions Act (FICA) and Federal Unemployment Tax Act (FUTA) contributions.
AHCA will allow high-deductible options that will drive savings in costs.
4. Ban taxes on medical devices and health-insurance companies
There will be savings on employer-sponsored healthcare costs.
The new law eliminates the ObamaCare's 2.3 percent taxes on new medical devices and health insurance.
They were postponed for 2017 but were scheduled to be implemented in 2018.
5. Simplification of reporting
The repeal of tax penalties are a welcome change. As a result, it's anticipated that the complex mandates will be greatly simplified, especially in reporting paperwork – specifically Section 6055 and 6056, respectively.
Why? We got insights from President Trump's first executive action, which was to tell agencies to alleviate the monumental paperwork requirements.
From the Coach's Corner, while we're still waiting for AHCA's likely passage, we can probably anticipate positive changes.
Here are additional articles on public policy:
How Bad Policy and Journalists Hinder Economic Prosperity — The nation's economy will strongly improve if we capitalize on lessons in common-sense economic-growth policies from two late presidents.
What Bill Gates Says about Donald Trump Will Surprise You — Mr. Gates astutely observes Mr. Trump was not elected "for specific policies" but for his "kind of leadership." The tech icon also believes Mr. Trump has a message reminiscent of President John F. Kennedy.
Economy: The High Public Price Tag of Manufacturing Jobs — Donald Trump's election has prompted a surge in optimism for the economy and stock market, according to authoritative polls. But countless manufacturing workers and their families are on public assistance says a UC Berkeley study. The answers aren't more entitlements or higher minimum wage. Here are the real solutions.
Analysis: Trump's Vision to Fix Trade Deficit, Create Jobs — Donald Trump acts positively: Americans are tired of the reign of politically correct terror, the movement for income redistribution, and the massive loss of good-paying jobs.
Governments – from Cities to Federal – Dangerously in Debt — The U.S. economy has been slowly mending. However, the situation is bleak for governments at all levels.
Why? High debt is dangerous and economic growth is dreadfully slow. This is best illustrated by the enclosed U.S. Debt Clock.
"Government's first duty is to protect the people, not run their lives."
-Ronald Reagan
__________
Author Terry Corbell has written innumerable online business-enhancement articles, and is a business-performance consultant and profit professional. Click here to see his management services. For a complimentary chat about your business situation or to schedule him as a speaker, consultant or author, please contact Terry.


Traditional retail sales are regressing mainly as a result of e-commerce growth. Online sales continue to explode with no end in sight.
True, Amazon is largely to blame for changes in customer behavior. But not entirely because retailers have not embraced digital sales as well as they could.
So what's a retailer to do?
Here are seven strategies:
1. Upgrade customer service
Successful retailers understand customers make buying decisions based on emotion. By creating a more personal touch in customer service, they enhance their chances to increase sales.
That includes making personalized recommendations and showing appreciation to customers merely by saying "thank you" as opposed to the trite phrase "have a nice day."
2. Companion apps
Companion apps to attract and engage customers are helpful. A companion app serves as an educator to shoppers. It explains information and specials to entice customers.
Some are hyper-location based. Shoppers take advantage of them as soon as they enter a store.
3. Location targeting
Retailers are now capitalizing on marketing tactics offline that were originally used online. That's via mobile.
Retargeting is, of course, widely used in e-commerce advertising. Now, retailers can use it offline.
Retargeting uses location data trends – from beacons to ID – when prospective customers are planning to shop and retargeting back to a retail location.
4. Optimize for Google
Google remains the dominant search engine. Savvy retailers attract shoppers by being fully accessible on the Internet.
This is accomplished by a strong mobile site and optimizing Google listings.
"Change before you have to."

-Jack Welch
5. Coupon technology
Businesses are attracting customers who are now accustomed to click-and-ship shopping. Retailers use coupons to provide in-store-only discount specials.
Many shoppers are taking advantage of fun app.
Stores invest in an app for download that takes advantage of location-based data and then they send these coupons to shoppers' cellphones when they're near the store.
6. Cause-related marketing
Nothing excites socially minded shoppers like cause-related marketing when it benefits their community. Such marketing is quite the attraction for good, loyal customers.
Smart retailers back great community causes such as fundraising events, donating portions of proceeds, and educational screenings.
7. Customized events
Retailers are grabbing top-of-mind awareness by scheduling personal events unique to their businesses.
For instance, some restaurants are providing free cooking techniques. Salons are holding blow-dry classes.
They also use elements in cause-related marketing. Dry cleaners and clothing retailers are offering discounts to customers who bring donated clothes.
From the Coach's Corner, try these approaches and you will enjoyed a renewed interest in shoppers.
Here are related strategies:
8 Strategies to Enhance Your Customer Service Image — Poor customer service is a salient reason why consumers aren't loyal to businesses. True, today's consumers are very demanding. It's worth noting they're demanding because they constantly encounter poor customer service.
How to Best Profit: Word-of-Mouth Advertising, Customer Service — To increase your sales revenue with word-of-mouth advertising, here are 10 tips.
Choice of Words Matter to Convert Prospects to Customers — Many sales organizations would have an easier route to closing sales if they understood that the choice of words matter. A great salesperson always manages the sales process.
How Mobile Strategies Are Most Effective with Cross-Channel Marketing — Businesses are increasingly using mobile apps to sell products, but the most successful know how best. They use cross-channel marketing tools.
11 Tips for the Best Business Mobile Web Site — If you operate a retail business, it's increasingly important for your Web site to be easy-to-use for mobile users. The use of smartphones and tablets is skyrocketing, especially among Millennials — young adults aged 32 and under. Studies also show the majority of mobile aficionados use their devices to access the Internet.
Improve Your Customer Retention with 6 Digital Tips — Outstanding loyalty programs for stellar customer engagement play an important role to improve your prospects for lifetime customer value. That goes for e-commerce, too.
"Change before you have to."
–Jack Welch
__________
Author Terry Corbell has written innumerable online business-enhancement articles, and is a business-performance consultant and profit professional. Click here to see his management services. For a complimentary chat about your business situation or to schedule him as a speaker, consultant or author, please contact Terry.


You spend your days taking care of short-term needs and often putting out fires. Meantime, you do your best to strategic plan for the long-term.
However, if you've ever wondered why your masterful strategic plan hasn't delivered strong results, many companies wonder the same thing.
They devote all kinds of resources to devise a great strategic plan. But in the end, they don't manage to benefit from their planning. Why?
The critical reason is actually quite simple. They don't link their strategy to execution.
Strategy and execution must be simultaneously cohesive at all levels – your organizational structure, business processes, human resources and technology.
Here are the 10 execution values to achieve your strategic objectives:
1. Maximize your talents
Without knowing it, companies tend to be complacent about their strengths. That means they fail to fully capitalize on them or fail to understand how their customers will rejoin them.
You can't make smart decisions unless you know who you are and what your company is.
The solution is to reassess your strengths. Recall instances where and why you succeeded. Write down the reasons, and then determine what you must do to add to your strengths.
This also means you should be continually evaluating your core activities starting with your capabilities, collecting and analyzing data, and performing inquests of them.
Analyze the choices you make in the face of your strengths, weaknesses, opportunities and threats. Yes, a SWOT analysis will aid you.
2. In goal-setting, don't engage in self-doubt
As you aim high on your goal-setting, make sure your company is fanatically dedicated to excellence in your execution. That means not settling at any level.
It starts at the top. You must set the highest-possible objectives, convey your reasoning to everyone in your organization and insist that each person strenuously perseveres with commitment and valor.
Of course, you must show leadership in these regards, too.
3. Think ambidextrously
Simply put, the left and right hands of your company must coordinate to the best of their abilities. That calls for a culture of ambidexterity.
Companies that are ambidextrous in practices and processes are most-likely to prevent setbacks.
You must focus on using strategy and execution simultaneously. Vigorously anticipate and view operational and technical functions and their outcomes for your entire sector.
Some examples:
— In finance, staffers should explain the relationship of each line item – to enhance each strategy and why it helps the overall welfare of your organization.
— Professionals in human resources must understand their roles in how to maximize profits in alignment with your overall objectives.
— Information technology employees must execute their migrations or upgrades with their eyes on solutions to best fit with your business strategy for the marketplace.
4. Delineate the role of each employee
Meet with each person to explain the big picture of all the issues facing your organization.
Specify you want them to make a personal commitment to make a difference in all details – from big to small. In this way, they will confidently help design and implement strategy for solutions.
While you're at it, be sure to get good employee ideas, not whining.
5.Line up your culture and company structure with your strategy
Your identity – mission and value propositions – must be underpinned by your culture and structure.
A positive company culture means employees get your strategy and are successful in execution of strategy. Your metrics and incentives must reinforce effective employee behavior on a consistent basis.
When managers become coaches, you get a higher-performing workforce. You will have replaced mediocrity with strong performance. To optimize talent management, you might need to develop a coaching culture.
The same goes for your hierarchy. Your structure must enhance your abilities.
If your culture and structure don't support your brand, it's decision time. If you can't change them, delete them.
6. Overcome obstacles with cross-functionality
In teamwork, your employees who have different functions must team up cohesive creatively and nonchalantly to accomplish goals together.
Yes, your finance, marketing, sales and operations personnel must be able to collaborate – communicate well – in working together and learning from each other.
For better teamwork, eliminate any destructive conflict.
7. Stay current in technology
It's universally expected that you be on top of your game digitally.
You will not innovate and you will waste your tech investment, if your technology isn't cutting-edge. You must be capable of introducing new interactions to your stakeholders – employees and customers, alike.
To fulfill your branding promises, you must economically align your business strategy with your tech expertise for great user experiences.
So, for instance, this means you might have to investigate new cloud options, outsource tech functions and decide what to keep internally.
It's especially critical that your CFO uses best practices to stay current in technology.
8. Decide how to simplify implementation
It's not easy, but focus on simplicity where feasible. In today's age, business is inherently complex.
Everything seems multilayered and polygonal. But investments in people, systems and supply chains must drive value.
So for value-creation when you must add to your simplicity, harness your strategy as a controller to decide how and when to increase your convolution.
Be sure to make certain you install competencies to manage any increases in complexity.
9. Configure your value chain for competitiveness
OK, so now that you're dealing with elements more effectively, don't forget your value chain. You need vendors, brokers, distributors and retailers.
So you need to deepen your relationships with them.
That entails marketing to them. For maximum revenue, you need them to be effective and passionate about your company.
It also means keeping all real-time and other commitments you make to them from finance to operations.
10. Continuously manage and upgrade your culture
Company-wide trust is mandatory, especially so in our volatile, fast-changing world.
To maintain optimal communication in a disruptive marketplace, don't let your company's culture evolve into a monolithic bureaucracy.
Take steps to enhance your cultural attributes for flexibility, mutual encouragement and innovation.
From the Coach's Corner, use the 10 principles to execute values. They will guarantee your strategic plan works.
Consider these related sources of information:
Finance Checklist for Strategic Planning, Growth — Strategic planning in finance for growth means avoiding trendy fads. Instead, it requires an ongoing down-to-earth approach in order to create value. Here are seven steps.
Employees Will Help You in Strategic Planning If You Use 3 Tips — Have you developed your strategy? It's important to proceed without engaging in self doubt. But you're concerned about involving your employees? There are three closely related basics in working with your employees to get the job done.
Strategic Planning – Profit Lessons from Companies That Focus Long Term — To alleviate uncertainty in business and to grow profits, it's increasingly clear that businesspeople must keep an open mind to seek opportunities, be bold and plan long term. In other words, companies that change their business models in order to become sustainable enjoy higher profits.
How to Avoid Failure in Risk Management and Strategic Planning — Incredible as it might seem, companies fail because they underestimate strategic risks – yes, strategic blunders instead of common sense – according to an authoritative study. Here are three recommendations.
Mindset, Best Practices in Strategic Leadership for Growth — Whatever your situation in pursuing growth, the mindset and best practices in strategic leadership means maintaining a delicate balance – preparing for details and keeping an open mind regarding business uncertainty.
"Take time to deliberate, but when the time for action has arrived, stop thinking and go in."
-Napoleon Bonaparte
__________
Author Terry Corbell has written innumerable online business-enhancement articles, and is a business-performance consultant and profit professional. Click here to see his management services. For a complimentary chat about your business situation or to schedule him as a speaker, consultant or author, please 

contact Terry

.


March 1, 2017 –

The nation's economy will strongly improve if we capitalize on lessons in common-sense economic-growth policies from two late presidents.
What two presidents? President John F. Kennedy and President Ronald Reagan.
In the early 1960s, President Kennedy cut marginal tax rates on both business and individual taxpayers.
It led to a stronger economy and higher morale for the average American worker.
Twenty years later, President Reagan achieved even better results with an annual average 4-percent economic growth. He originated the theme of "Let's make America great again."
President Reagan was widely ridiculed by many in Hollywood and the media, but his successes muted much of the rancor. (Having interviewed both Mr. and Mrs. Reagan on the campaign trail at different times for radio and television stations, I found them to be eloquent and personable.)
Now, to turbo-charge the economy using the theme of "Make America Great Again," President Donald Trump promises to implement similar measures and more to grow family wage jobs and improve America's security.
Mr. Trump wants to eliminate economic restraints with the following policies:
Reform the tax code for individuals and corporations
Implement a corporate repatriation of profit
Revive the mining and manufacturing sectors
Slash unnecessary and burdensome business regulations
Repeal and replace the failed promises of ObamaCare
Rebuild the U.S. infrastructure from roads to the Internet
Eliminate the national debt and reduce spending
Make America energy independent
Improve national defense and secure the borders
But many people disagree about the restraints.
It's one thing for them to oppose bad economic policies but it's quite another when they oppose proven policies.
Ironically, economic history can and should be a great teacher.
Ostensibly, though, for opponents of President Trump, economic history isn't a great teacher. They prefer the no-growth restraints under President Barack Obama.
Drawing comparisons
In 2008, President Obama and his administration officials forecast wonderful economic results.
You might recall the Obama Administration forecast 3 percent growth in the gross domestic product in 2010, about 4 percent in 2011, more than 4 percent in 2012 and almost a 4 percent increase for 2013.
The Obama policies didn't have any growth incentives. So Americans only got an $850-billion spending stimulus, unproductive solar-energy expenditures on companies that went bankrupt, growth in low-wage jobs, and ObamaCare with the expansion of Medicaid administered by state governments that became a huge economic drain.
ObamaCare had many failed promises and included a 3.8 percent investment tax increase, a tax on "Cadillac" insurance plans, and a tax increase on medical equipment that exacerbated health care.
In addition, it was reported in 2012 that ObamaCare had already cost the economy $27.6 billion and eliminated 30,000 jobs.
While the U.S. economy has been slowly mending, the situation remains bleak for governments at all levels.
Why? The governments – from cities to federal are dangerously in debt.
There have been other alarm bells. Liberals and media pundits ignored a critical progress report by the International Monetary Fund back on Aug 2, 2012.
That's when Roberto Cardarelli, the head of the IMF's North America Division said the U.S. economic recovery was tepid:
Indeed, after President Obama left office – the last GDP report of his tenure – showed weak economic growth of only 1.9 percent.
But that really wasn't news. For each of the eight years, the Obama Administration averaged less than 2 percent economic growth.
Furthermore, there's been deterioration in critical economic categories – living standards, labor-force participation, and wages. The average work week is only 34.4 hours.
Yet, there were no media complaints about the mediocre Obama economy. And except for authoritative economists, there was no criticism.
Now, the Trump Administration forecasts nearly a 100 percent GDP increase to 4 percent.
Investors are thrilled. His policies have led to an explosion in the stock market. Investors have pumped $3 trillion more into the market.
But political opponents and naïve media pundits continue with their sarcastic ridicule. Not only against his policies, but they incessantly ridicule the businessman-president personally.
For examples, try Googling the key phrase, Trump economic policies. You'll see millions upon millions of search results.
Media-bias examples
On the same day as President Trump's first address to a joint session of Congress – clearly a preemptive strike against his speech and his economic policies – the chief Washington correspondent for CNBC, John Harwood reported "Why President Trump's agenda is in trouble":
However, Mr. Harwood's ethics show him to be disingenuous and unqualified to report on the Trump Administration. Why? Consider his scandalous bias that emerged in the 2016 presidential campaign.
WikiLeaks released emails between Mr. Harwood and Hillary Clinton campaign chairman John Podesta. They revealed that the CNBC journalist gave the Clinton campaign tips about her opponents. He even bragged that as a debate moderator he provoked Mr. Trump.
Earlier in May 2015, Mr. Harwood emailed Mr. Podesta warning him to be aware of Dr. Ben Carson's candidacy who "could give you real trouble…" To explain his points about Dr. Carson, Mr. Harwood's emails contained three videos of interviews Mr. Harwood conducted with Dr. Carson.
Other WikiLeaks' releases revealed Mr. Harwood praised Mrs. Clinton to her campaign staff.
Mr. Harwood's behavior and that of his employer, NBC, in tolerating his bias are shocking.
(As a former broadcast journalist who once reported on two presidential figures, such biased reporting would have crippled my career. My employers would not have tolerated any collaboration or praising  of the newsmakers whom I covered.)
Of course, there have been other disingenuous reports about the Trump Administration initiatives. Little wonder why the president criticizes the media.
Under-reported support for Trump policies
Meantime, there has been very little coverage of the support for the new economic plans, including a prediction by respected JPMorgan Chase & Co. CEO Jamie Dimon:
Dimon Says US Future 'Very Bright' If Trump Can Enact Reforms
Addressing investors in New York on Tuesday, Dimon predicted banks will lend more to small businesses, and that employers will raise wages and lure millions of people back into the job market, if the government eases rules and cuts corporate taxes. The nation's biggest lenders are strong and poised to expand operations into more countries, he said.
"The future is very bright," said Dimon, who is both CEO and chairman of the nation's biggest bank. "If you have tax reform, regulatory reform, infrastructure reform, I believe you could see the United States growing much faster." He said he joined a panel of business leaders advising the president because "the U.S. needs better policy."
Agreed, the U.S. does need better policy. GDP at a meager 2-percent or lower growth rate is unacceptable.
Sophisticated solutions are needed. Just ask the increasingly confident investors and savvy CEOs like Mr. Dimon.
The news media must regain its former stature by adhering to honest, traditional journalistic principles. Otherwise, journalists such as Mr. Harwood and their media employers will continue to be irrelevant.
Mr. Trump has repeatedly shown he knows how to circumvent the media to connect with voters, and he is too determined to win.
The Trump reforms – removing the restraints of ObamaCare, business regulations, high individual and corporate taxes while reducing the massive deficits and budgets – must also be adopted by Congress.
Future generations of Americans deserve no less.
From the Coach's Corner, here are related articles:
Economy: The High Public Price Tag of Manufacturing Jobs — Donald Trump's election has prompted a surge in optimism for the economy and stock market, according to authoritative polls. But countless manufacturing workers and their families are on public assistance says a UC Berkeley study. The answers aren't more entitlements or higher minimum wage. Here are the real solutions.
Academic Study: Rich Pay More than Their Share in Taxes — The 2016 study by the National Center for Policy Analysis reveals the current tax code is highly progressive. It's entitled, "U.S. Inequality, Fiscal Progressivity, and Work Disincentives: An Intragenerational Accounting."
Are We Doing Enough to Cherish Memory of 9/11 Victims? — If we really want to cherish the memory of the 9/11 victims, we're falling far short of the goal. Why? We're not doing our best to prevent more victims of terrorism for two reasons.
"My reading of history convinces me that most bad government has grown out of too much government."
-John Sharp Williams
__________
Author Terry Corbell has written innumerable online business-enhancement articles, and is a business-performance consultant and profit professional. Click here to see his management services. For a complimentary chat about your business situation or to schedule him as a speaker, consultant or author, please contact Terry.


Face time certainly is best when making sales calls, negotiating with associates and clients or when hunting for a job.
In all such scenarios, building trust and showing confidence are paramount.
So to get what you want even when you can't meet face-to-face, use the techniques of top-rated broadcasters and phone sales professionals. The successful pros use the same techniques.
That's right. I speak from decades of on-air broadcasting experience. Candidly, in fact, long before my consulting practice I earned No. 1 ratings as an on-the-air broadcaster (see my bio).
Even while in college, I learned several lessons in calling prospective employers whom I telephoned to request recommendations for classes to enhance my career prospects. By using the techniques, I not only got in-person appointments but job offers, too.
After getting the gigs, I used the same techniques when I was on-the-air as a disc jockey or as a news broadcaster in radio and television. Throughout my career changes, the techniques were applicable in sales and management, too.
Here are the voice tips you need to know:
Breath support for credible authority
Learn to speak from your belly button – or diaphragm – with strong breath support.
By developing proper breath support, you will sound confident and in control with full-voice resonance.
That's because your heart rate will slow, and your brain will get the needed oxygen for effective speaking.
Effective breath support can only come from your diaphragm. It's a large, dome-shaped muscle at the bottom of your rib cage. When it contracts, air flows into your lungs.
Speak with warmth by smiling
Not only will you come across as friendly, smiling actually tells your brain how to think creatively.
Listeners won't consciously aware that you're smiling, but they are more likely to respond favorably to your message.
Vary your inflection
It's boring to listen to people who speak in a monotone. As you smile, vary your inflection. You will be better able to keep the attention of your listener.
So talk with the person as you would a lifelong friend with vocal variety and an up-and-down pitch.
Stand when talking into the phone
When you sit complacently, your brain often gets the signal that it's time to rest. But that's not what you want in important phone conversations.
So stand to energize your thoughts and to reach the highest-possible level of communication.
If for some reason you can't stand, don't rest your back against the back of your chair.
Pace the floor
You'll find you do your best thinking when moving. It energizes you and loosens any cob webs in your brain.
Not only will your thinking-level improve, you'll speak with more conviction which is important for building trust.
Gesture with your hands 
Use your whole body.
If you ever witness recording sessions, you'll see that the best broadcasters make gestures as they speak into the microphone.
Gesturing enhances their speaking ability by improving voice pitch, tone and timbre.
Invest in a wireless headset
With a wireless headset, you'll have more freedom and flexibility to stand, walk, and make gestures.
Applicable for great public speaking
And oh, by the way, most of these techniques will help you to be an effective, authoritative public speaker.
From the Coach's Corner, here are cold-calling tips:
For Strong Sales, How and Why to Cold Call Prospects — Are you lacking in sales? Do you get enough face time with the right prospects? Here's how and why in-person cold calls will help you make sales.
6 Tips to Create New Sales with Successful Cold Calling — Attending mere networking events or depending on a high marketing budget aren't sufficient for strong sales. OK, cold calling isn't always easy, but you must if you want to dramatically increase sales in double-digit percentages. Develop and implement the right strategies. You'll be in the all-important groove for a happy buying environment.
You Will Overcome Cold Calling Anxiety Using 5 Strategies — One of the worst pieces of advice for business owners and salespeople is don't cold call. That's a very short-sighted idea. Cold calling is very effective in footwork to generate revenue.
7 Tips for Setting B2B Appointments with CEOs — As every salesperson knows, face time with B2B prospects gives you a foundation for sales success. Execution in the appointment-setting process is, of course, is key to being successful.
Increase Your Job Chances if You Have to Interview on the Phone — Face time, of course, is best if you're interviewing for a job. However, headhunters and many companies schedule introductory telephone interviews. Pat yourself on the back. Even if it's not an in-person meeting, a telephone interview is a good omen. The employer already thinks enough of you to schedule a discussion.
"Oh no. Don't smile. You'll kill me. I stop breathing when you smile." 

-Tessa Dare
 __________
Author Terry Corbell has written innumerable online business-enhancement articles, and is a business-performance consultant and profit professional. Click here to see his management services. For a complimentary chat about your business situation or to schedule him as a speaker, consultant or author, please 

contact Terry

. 


Even though it's a game, professional football is still a business and it provides lessons for all industries.
Successful athletes and teams have one thing in common – they have great coaches to beat the competition.
Admittedly, I'm not a fan of the New England Patriots. But love them or not, business lessons can be learned from the Patriots.
After the Patriots' historic comeback win in  Super Bowl LI, it's worth noting their 21st century record of consistency: Five Vince Lombardi trophies, seven AFC Championships, and 14 AFC East titles.
Obviously, the team has a winning formula for sustainable success. It all stems from enlightened management that focuses on adaptability and resilience.
In reshaping his team, owner Robert Kraft wanted an astute coach to elicit the strongest-possible dependable performance from the 53 players.
He hired a coach, Bill Belichick in 2000, with broad-based experience who understood the keys to business economics for infinite resilience.
Coach Belichick was a coach who wanted operational control with a promise of developing a flexible long-term vision, building the right team with an adaptable workforce, focusing on affordable operations, and instilling a culture with an unquenchable thirst for continuous excellence.
He's accomplished the goals by hiring and training green coaches, acquiring unheralded players who had the character he desired, and adapting to different competitors each week.
So it goes in business. To avoid costly periods of trial and error, successful entrepreneurs also often have coaches who have a broad perspective from a full range of experiences.
If you want a Coach Belichick for sustainable growth, find a business coach to help you realize your vision for growth with focus, planning, fine-tuning and execution.
Here's how to get the right business coach:
1. Hire a coach who has wisdom from broad experience
Whatever your goals, and to save time and money while building profits, look for someone who already has the insights to avoid unnecessary pitfalls.
2. Look for big-picture expertise
While you might want to solve a particular operational problem, remember that it might be linked to other problems. If so, you need a coach understands your situation and can provide a big-picture map to success.
So find a coach who has a global-cultural perspective to provide you with controls and solutions for growth.
3. Look for a coach who communicates well
You'll succeed with a person who is empathetic and who will explain plans in easy-to-understood language.
4. Interface on a regular basis
The business environment is more dynamic than ever before. For many business situations, ideally, meet with your coach weekly.
A weekly update isn't in real-time, but you'll be in the best-possible position for creating progress reports in monitoring your initiatives and promptly implementing any necessary fine-tuning.
5. Be transparent
True, your financial, marketing or human resources situation might be embarrassing. A great objective business coach will not judge or ridicule you.
To get the confidential help you need, it's important to share the right requested information and be coachable.
6. When in doubt, challenge your coach
If your coach gives you solutions that you doubt or with which you feel uncomfortable, sleep on it. Discuss your concerns with your coach.
But chances are, the solutions conflict with your ego.
Whatever the discussion, your success depends on being able to honestly communicate with your coach.
From the Coach's Corner, here relevant tips:
Why Executives Emphasize Communication Training for Employees — Among human resources training priorities, employee communication is often now more important than skills, say many executives. Two-thirds of executives responding to a survey say communication skills are most needed by certain employees.
Tips for Strategic-Thinking in Finance: Your Staff, Individuals — Many companies want accountants and finance professionals who are strategic thinkers. But that's not happening at most companies. Here are tips for managers and employees.
Thought Leadership — Why Companies Hire Management Consultants — Companies want knowledge and manage risks. A good idea can be worth $1 million and more. That's why companies hire thought leaders. It's also why you see many consultants position themselves as thought leaders and give away free information in how-to articles or studies, which lead to books, seminars and being quoted in the media. Successful consultants know that's the road to take — to become an in-demand consultant by companies and in the public sector.
4 Tips to Get Your Money's Worth from a Consultant — To get your money's worth from a consultant, you might be surprised to learn you have to use best practices in your role as the client. For strong results, it's not just a matter of hiring a consultant, forgetting about it and expecting work to get done. You'll get top results after retaining a consultant if you're at the top of your game as a client. Here's how.
Strategies to Make Change Management Programs Work — Management is mostly to blame because most change-management programs crash and burn. Why? It's up to management to hire the right people, and to invest in the right tools while inspiring employees to accept and drive change. Here's how.
"There are no shortcuts to building a team each season. You build the foundation brick by brick."
-Bill Belichick
__________
Author Terry Corbell has written innumerable online business-enhancement articles, and is a business-performance consultant and profit professional. Click here to see his management services. For a complimentary chat about your business situation or to schedule him as a speaker, consultant or author, please contact Terry.




Photo courtesy keijj44 at www.pixabay.com




Google AdWords makes it easy for small businesses to become more dominant online.
This is accomplished because it enables advertisers to follow prospective customers and to spawn sales leads.
The key is to create a clever, effective ad while using an economy of words in your copy.
Obviously, it isn't easy to accomplish.
Here are valuable tips:
1. Know your competition
This might be the only time to study your competitors.
You'll need to know how they're using Adwords. Notice what their copy and why it might be productive for them.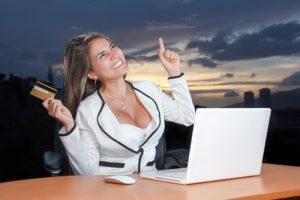 At the same time, understand what they're not doing well. Naturally, you'll want to avoid making the same errors.
2. Differentiate your branding

Evaluate how you can be unique in your ads. Uniqueness can range from your professionalism to your portfolio of products and services.
3. Insert effective keywords
Prospective customers are on the Web using keywords or key phrases.
So you must be cognizant of the right keywords and phrases to include in your copy.
4. Offer exclusivity
Decide what you can provide that's different from your competitors. If you must, consider whether to mention discounts or whether to include discount codes that shoppers can insert into their shopping cart.
5. Explain your story succinctly
With Google's limit on wording, your call-to-action must hit your target branding-wise with strong active verbs in a concise fashion. If you write with conviction, your prospects will be more likely to trust you.
6. Accessorize your copy with your site
Think like your prospects. Don't confuse them. Your landing page or Web site must be cohesive with your ad copy.
Use your ads' same tone and keywords and phrases on your site.
7. Stay up-to-date
If you're running time-sensitive ads, update your copy as needed. By regularly changing your copy, prospects will notice sooner or later.
8. Tout your successes
After you get strong results, boast about the popularity of your products or services. Use specific percentages or numbers.
9. Use second-person grammar
Remember it's all about your customer. Write as though you're talking directly with the reader. Don't use "we" or "our". Use "you" as in "you will love this."
10. Localize your ads
If you're advertising in a few or several different locales, make certain that you customize the ads for the right locations.
11. Prevent errors
Before submitting your ads to Google, check and double-check your spelling and grammar. If need-be, get a second opinion.
12. Consider extensions
Your ads will be enhanced if you use extensions. Your ads will look more vibrant.
13. Tailor for mobile devices
With the ever-increasing use of smartphones and tablets, be aware that your ads must be mobile-friendly – displaying well on a mobile device, and not just laptops or PCs.
Take advantage of Google's phone numbers extension to enable your customers to immediately call you with ease from your ad.
14, Tailor your domain
Insert a brief and unique URL in your ad so that it's more meaningful. For an explanation, see Mashable's tips for a memorable URL.
15. Test, test and test
Continuously monitor your results and don't be afraid to experiment with your copy. One way to evaluate your results is to develop different versions of each ad and insert them concurrently.
(Disclosure: This site employs Google AdSense; however, this did not influence the writing of this article in any way.)
From the Coach's Corner, here are relevant online marketing tips:
9 Tips to Evaluate Online Advertising Options — Are you at a point at which you want to advertise your company on the Internet? But you're unsure which sites are the best for you? The options are endless and can be confusing. The last thing you want to do is to market a product or service that doesn't reach the right people.
Scholar: Get More Bang from Your Online Ad Investment — Advertisers can get the most return on their Internet advertising investments by using better metrics for sourcing, according to research by Wharton marketing Professor Ron Berman.
Marketing Tips to Run Your Online Business for Higher Profit — E-commerce has made it possible for entrepreneurs to get a fast return on their investments with higher profits. Here's how they do it.
Best Practices for Online Ads to Dominate Your Competition — You don't have to be reminded about the dynamic new technologies that seemingly evolve all the time, and the clutter of competition in marketing and sales. But forecasting can be tricky, especially with the global demographic changes as young people come in the workplace. The first dynamic you can anticipate – constant change – both positive and negative.
Secrets for Success in Advertising: Creating 5 Perceptions — There is evidence that links advertising quality and execution to making the cash register ring, and it shows creative counts more than the media plan.
"Never stop testing, and your advertising will never stop improving."
-David Ogilvy
__________
Author Terry Corbell has written innumerable online business-enhancement articles, and is a business-performance consultant and profit professional. Click here to see his management services. For a complimentary chat about your business situation or to schedule him as a speaker, consultant or author, please

contact Terry

.




Photo courtesy DigitalMarketingAgency at www.pixabay.com


Here's a checklist to engage your employees in energetic, inspiring staff meetings that will increase profits.


About half of a company's performance is driven by employee morale and communication.
The body language, level of politeness, enthusiasm and degree of employee participation at staff meetings often illustrate how profitable companies actually are.
But morale and communication are hindered if employees don't enjoy your meetings. A staff meeting is a terrible thing to waste.
It should produce results by sparking creativity, motivating employees to offer profitable ideas, and by serving as a catalyst for meaningful results.
Yes, managers can have beneficial relationships with employees so they can elicit profit-making ideas.
Many managers make the mistake of thinking they can whip up enthusiasm by holding meetings. Not true.
If you're having trouble managing your staff meetings to maximize performance, get busy. Advance preparation and your determined focus during a meeting will inspire new enthusiasm for strong results.
Here are 14 tips:
1. Before your next meeting, be mindful that employee motivation is a big job.
If some of your employees aren't effective and they don't get your vision, you need some one-on-one, individual employee discussions.
So talk with them privately before your next meeting.
2. If you can address your goals without a scheduling a staff meeting, great. That's another reason for individual discussions. Don't schedule a meeting until it's necessary.
3. Plan an agenda. By writing an agenda, you'll check your motives for a meeting and develop your desired outcome. State your objective at the head of the agenda.
4. Determine who should be asked to attend the meeting. Small meetings are the ideal –seven people or less — if possible. Then, circulate your agenda to the participants in advance.
In this way, they'll have an opportunity to review it for them to participate in a fruitful manner. Make it clear if you expect employees to bring anything to the meeting.
5. All good meetings start and end on time. The best meetings have a time limit of 30 to 45 minutes. Why? People are more attentive in a focused, structured meeting.
If you must hold a lengthy meeting, schedule breaks for the participants.
6. Make certain your employees know not to be late. It's too disruptive when people walk in late.
Before the meeting starts, make it a point to have the door closed. Employees should get the hint that tardiness is not excused unless there's a special reason.
7. Disallow any electronic devices – from smartphones to tablets and computers. You don't need the competition of such devices.
8. Share your expectation that everyone participates with their comments and questions.Make sure your quietest employees are part of the discussion.
Shy personalities or pensive persons often can make the most productive comments. Have a strategy to draw them out without embarrassing them.
Monitor the discussion and decide who will talk and when. Don't allow the meeting to deteriorate into a chit-chat.
9. Have a note-taker and time-keeper. One person can alert you at strategic times to stay on schedule and when the time is almost up.
Another can take notes. Especially important is to note what, if any, action is to be taken and by whom.
10. If you have PowerPoint presentations, make sure they're formatted in an economy of words, and are fun and successful presentations.
11. Encourage transparency. It's common in meetings to discuss problems. Try not to turn your meeting into a blame game. Don't insult your employees or embarrass them.
12. Take personal responsibility for problems or issues whenever feasible, including when they're caused by your staff. You'll win fans.
13. Share credit for jobs well-done. Recognition for employees' great work is important. Ask attendees to applaud a person who has been delivering great results.
14. Have the notes typed into an easy-to-read format for circulation as a follow-up after the meeting. This ensures the meeting will achieve the results you desire.
From the Coach's Corner, here are relevant HR tips:
For Discussions on Difficult Issues, Try Walking Meetings — Sometimes people in business need a creative place at which to have productive conversations that are in out-of-the-ordinary locations. Perhaps you have an employee whom you need to counsel. Or you might have a peer that needs encouragement.
A Top Marketing Goal: Enhance Your Internal Communication — Businesses have two communication sources that are expenses that conversely are sources of profit – the external marketplace – and internal, their human capital. But all your money poured into marketing doesn't accomplish much unless you devote equal resources to employee programs and communication.
18 Leadership Strategies to Earn Employee Respect — Here are 18 strategies to profit from good labor relations, and to leverage the perspective of employees – your company's human capital.
Profit Drivers – How and Why to Partner with Your Employees — If you want maximum profit, consider partnering with your employees. Here's expert advice from leading financial consultant Roni Fischer.
5 Quick Management Tips to Motivate Your Employees — A major quandary for managers is to bring out the best in their employees. Every manager wants to do it, but it's not always easy. What's the reason? Usually, it's because employees are disengaged – disconnected from their managers and companies. Here's how to fix it.
"Talent wins games, but teamwork and intelligence wins championships."
-Michael Jordan
__________
Author Terry Corbell has written innumerable online business-enhancement articles, and is a business-performance consultant and profit professional. Click here to see his management services. For a complimentary chat about your business situation or to schedule him as a speaker, consultant or author, please 

contact Terry

.