So you've decided to take the plunge in buying a business. Congratulations. I salute such bravery. Owning a business represents one of America's great fundamentals — our free-enterprise system.
You'll have multiple financing options.
Firstly, though, make sure you enjoy the swim — that entrepreneurship is in your DNA. Owning a business is rewarding and fun like going for a swim, but it's very likely the toughest ordeal you'll ever endure — much like having to tread water for several hours.
So assess your aptitude for entrepreneurship.
Strong personal brand. Make sure you have a strong personal brand. People will be more receptive to investing or loaning you money (see 8 Tips to Boost Your Career with Shameless Self-Promotion).
That includes being adept at selling (see The Seven Steps to Higher Sales).
If you're really strong, financiers might approach you first when you least expect it. That's the ideal situation.
A quick case study: A banker approached me after my broadcasting career during my first consulting gig, which was successful.
The banker, a member of the client's board of directors, liked the project's results and invited me to lunch to get my opinions about lending money to a new radio-station owner.
Over dessert, the banker said: "Thank you. Any time you want to buy a station, see me." (One of my sweetest desserts ever.)
Implementing the process. Even if you're apprehensive but you believe  you have what it takes, start working on your financing. That includes making sure your credit is in great shape. (If you have issues, you might want to review: If Your Credit Report Has Errors, You Have Options).
Next, get pre-qualified. 
It's a delicate balance — shopping for a business and approaching financiers. Sellers want to know you're capable of buying and banks prefer you have in mind a business to buy.
Again, the whole process is much easier if you have a strong personal brand. I can't over-emphasize it.
Getting pre-qualified for a bank loan. As in buying a home, business sellers frequently get more enthusiastic if you get a pre-qualification letter. The bank will want information on your prospective business, your collateral, and your plan to repay the loan.
Even if you're 100 percent confident in a banking relationship, you risk losing a loan opportunity if the bank abruptly changes its lending requirements. So approach multiple banks.
You can try asking for more than you need to buy a business for working capital, but it's unlikely the bank will go along with the idea. I don't like it because it's an indicator of being under-financed.
Prepare a contingency plan. It's possible you'll have cash flow issues in this tepid economy.
Whatever type of loan you seek, you'll need collateral. It should be as much as 70 percent of the purchase amount. A bank will likely consider equity in your home or giving you a second mortgage. But the bank will prefer liquid assets.
When you identify prospective companies to purchase, be absolutely certain you know what you're getting (see the 7 Basic Questions to Ask Before Buying a Business).
Owning a business is rewarding and fun like going for a swim, but it's very likely the toughest ordeal you'll ever endure — much like having to tread water for several hours.
Here are financing options:
1. Debt financing. This often means borrowing money from a bank, but it's hard to do. Many banks are reluctant to loan money.
That's why the SBA-loan process is easier (see SBA Increases Funding Prospects for New Entrepreneurs).
For an SBA loan, you'll need the following:
– Explain why you want to buy a business
– How you'll grow it
– A business plan with three years of projections
– Good personal credit
– A down payment equaling 15 to 20 percent of the purchase price
You can also get loans from family or friends.
2. Equity financing. Instead of borrowing money, you can sell shares. You can pitch venture capitalists, investors, or angel investors (see How to Attract an Angel Investor).
While you don't have to repay the money with interest, you face the prospect of giving up control or partial ownership.
Downturn or not, investment capital is indeed available (see What No One Tells You about Raising Investment Capital).               
Despite its democratic approach, crowdfunding – a vehicle to help entrepreneurs raise money – is remarkably similar to venture capital funding (see Attracting Investors – Crowdfunding vs. Venture Capital).
3. Seller financing. You'll need a seller who is willing to wait for the pay-off. This is my personal favorite, and it's what I once did to save cash flow. The ideal scenario is to save your cash.
The seller was so anxious to sell so he could change careers, he approached me twice before I agreed. This enabled me to get a favorable agreement — to pay 10 percent of the net monthly profit over a two-year period — without even having to make a down payment.
Admittedly, mine was an unusual case. Typically, the seller will finance you over a three to five-year period. Unless you encounter a motivated seller, the seller will try to inflate the price. (That's another reason to be proficient in sales.)
The upside is the seller will want you to be successful, and will likely be available to give you ongoing tutoring. Plus, the payment plan will be more flexible. So, you'll likely have a better cash-flow opportunity than borrowing from a bank or getting investors.
4. Roll over your 401(k) plan. Perhaps you've been successful in the stock market in planning for a retirement.
Good luck! Enjoy your swim.
From the Coach's Corner, note: Don't tap your credit cards for cash to buy or to operate a business. You'll probably find the financing process is easier after you buy a company and develop a track record of making money. Then, banks are more eager to give you a line of credit.
Also, you'll often save money by leasing equipment, which helps your cash flow. I discourage clients from tapping capital via factoring companies that want to lend you money based on your accounts receivables.
Related content: 
Why Women Receive Less Angel Funding Than Men — It's well-known that women receive less angel funding than men, but it isn't because of a male-oriented bias. 
Best Practices for New Women Entrepreneurs to Stay Focused — The keys for business women are to plan well, create the right balance, persevere and have the right support system. It isn't commonly known, but women entrepreneurs inherently have stronger skills than men in key areas.
11 Tips to Safely Walk the Entrepreneurial Tightrope — For successful small firms, strong cash flow doesn't just happen. Advertising firms to tech startups have a system. They plan and implement with precision. You, too, will stay afloat by being proactive using these strategies.
Checklist – 10 Legal Basics for New Entrepreneurs — Thinking about legal matters can be tedious when you have a lot of details on your plate. But laws and regulations are important when establishing and operating your company.
10 Tips for Hiring the Right Attorney for Your Business — In running a successful business, you typically need the services of three professionals — a good tax accountant or CPA, insurance agent and an attorney. Know that talent and skill levels are crucial for your success. 
"A bank is a place that will lend you money if you can prove that you don't need it."
-Bob Hope
__________
Author Terry Corbell has written innumerable online business-enhancement articles, and is a business-performance consultant and profit professional. Click here to see his management services. For a complimentary chat about your business situation or to schedule him as a speaker, consultant or author, please contact Terry. 

Early stage companies might have critical new funding prospects thanks to a program run by the U.S. Small Business Administration (SBA).
To create jobs and to help new entrepreneurs get capital, the SBA launched the initiative – via a new Small Business Investment Company (SBIC) capital investment program in May 2012.
That's why the SBA has recruited experienced investment fund managers. If licensed for the program, investment funds can multiply their collective assets for lending up to an aggregate $1 billion to new entrepreneurs.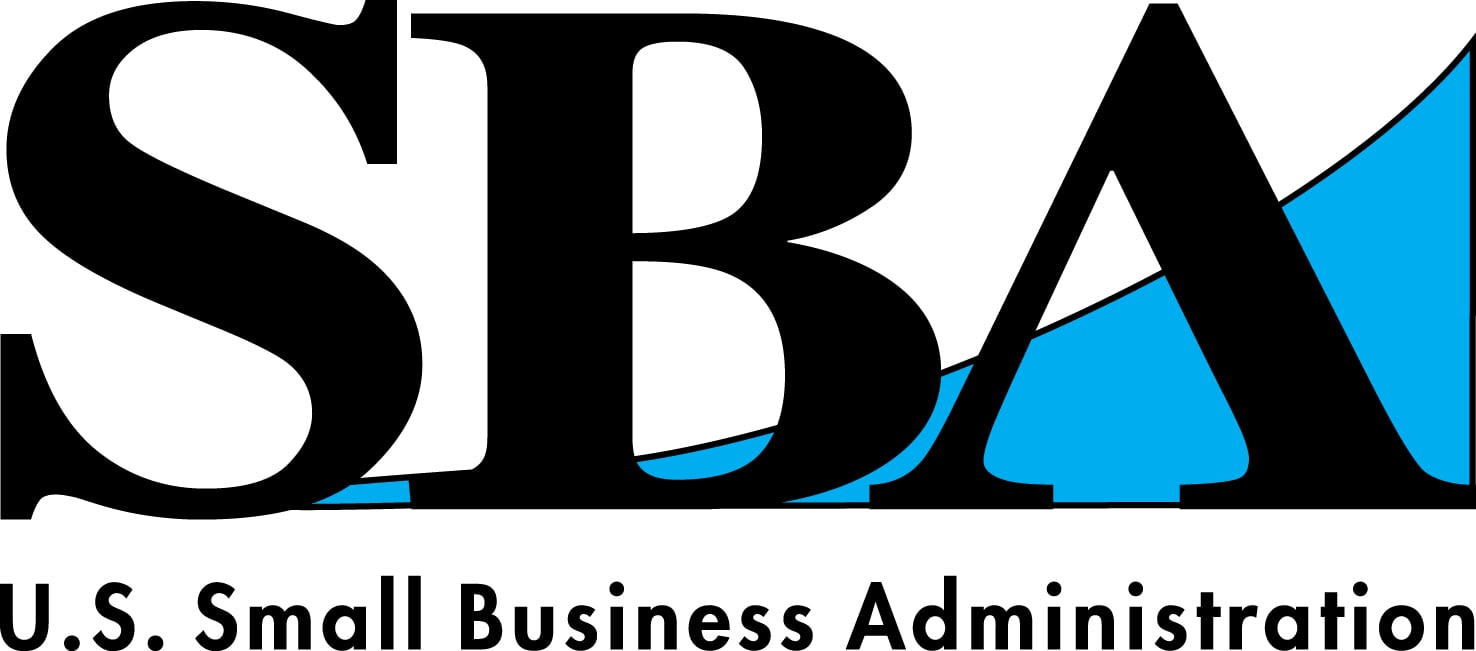 "Early stage small businesses face difficult challenges accessing capital. At the same time, in this financial climate, venture capital funds are finding it difficult to raise money from institutional investors," said SBA Administrator Karen Mills.
"By licensing and providing SBA financial backing to Early Stage Innovation Funds, we hope to expand entrepreneurs' access to capital and encourage innovation as part of President Obama's Start-Up America Initiative launched last year," she explained.
Such funds can get matching SBA-backed funds up to $50 million.
The proviso for funds – they must target at least half their funds for young businesses.
The SBA will earmark the funds for a 60-month period.
In announcing the early-stage program, an SBA press release cited the difficulties for young companies that need between $1 million and $4 million.
"Since January 2006, less than 10 percent of all U.S. venture capital dollars went to seed funds investing at those levels, and 69 percent of those dollars went to just three states:  California, Massachusetts, and New York," explained the press release.
"The Early Stage Innovation Fund initiative will target this gap by licensing and guaranteeing leverage to funds focused on early/seed stage investments," promised the SBA release.
Since 1959, the SBA has worked with SBICs to provide capital. In 2012, there are nearly 300 SBICs with at least $17 billion in capital.
From the Coach's Corner, here are three resource links:
"The harder you work, the harder it is to surrender."
-Vincent Lombardi
__________
Author Terry Corbell has written innumerable online business-enhancement articles, and is a business-performance consultant and profit professional. Click here to see his management services. For a complimentary chat about your business situation or to schedule him as a speaker, consultant or author, please contact Terry.
Jan. 26, 2012
There's more evidence that small business plays a pivotal role in creating jobs in Washington and other states, according to the Office of Advocacy in the Small Business Administration (SBA). The Office of Advocacy released small business data for each of the 50 states.
SBA believes the new data is "an invaluable resource for small businesses, legislators, academics, government officials, and policymakers in each state."
Why?
"Small businesses are the foundation of economic growth in Washington and in our nation" said Dr. Winslow Sargeant, Chief Counsel for Advocacy. "By supporting policies that promote innovation and entrepreneurship, we help small businesses tackle these challenging economic times. These statistics are a resource for a path to economic growth."
As for Washington state, the report explains "small business employment; business starts and closings; bank lending; business ownership by minorities, women, and veterans; and firm and employment change by major industry and firm size."
Salient data about small business:
There were 532,162 small businesses in Washington in 2009. Of these, 142,854 were employers and they accounted for 53.3 percent of private sector jobs in the state. Small firms made up 98.1 percent of the state's employers.
Throughout 2010, the number of opening establishments was lower than closing establishments and the net employment change from this turnover was negative.
Washington's real gross state product increased 0.7 percent and private-sector employment decreased 1.8 percent in 2010. By comparison, real GDP in the United States decreased 1.3 percent and private sector employment declined by 0.8 percent.
Self-employment in Washington surged over the last decade. Female self-employment fared the best compared with other demographic groups during the decade.
To promote entrepreneurship, this week the Washington Policy Center sent state lawmakers in the 2012 legislative session these recommendations:
Revisit the voluntary settlement agreement as passed by the state Senate in 2011 – $1.2 billion
Reform the displaced worker retraining program
Simplify sales taxes by using an 'origin based' tax (as opposed to a 'destination based' tax) and creating a flat rate for out-of-state businesses
Review regulations to ensure that Washington rules don't exceed federal regulations
Enact Tort Reform
Do no harm in transportation policy – do not reduce road lane capacity
Do not follow Seattle in enacting statewide paid sick leave
In addition, Gov. Gregoire suggested her strategies to aid small business — business and occupation tax relief.
How has the Legislature responded? Lawmakers have ignored their $1.5 budget-deficit crisis.
Instead, lawmakers are considering other matters – mandating paid sick leave and safe leave, banning plastic bags, abolishing the death penalty and gay marriage.
When will Washington's Legislature demonstrate wisdom?
From the Coach's Corner, also read:
WPC Hits Target, but Will Washington State Legislature?
Washington: A Balanced Budget Is No Longer Enough
Does the Federal Reserve Understand Small Business?
Knowledge is knowing a tomato is a fruit.  Wisdom is not putting it in a fruit salad. 
_______
Columnist Terry Corbell is also a business-performance consultant and profit professional. Click here to see his management services (many are available online). For a complimentary chat about your business situation or to schedule Terry Corbell as a speaker, why don't you contact him today?
The application deadline is scheduled to expire September 27, 2012
March 29, 2011-

Real estate capital is available for small business owners via the Small Business Administration (SBA), but the application deadline is Sept. 27, 2012. Congress approved a two-year, $15-billion budget aimed at benefiting as many as 20,000 small business owners.
So if you're a small business-owner needing to refinance your commercial mortgage, you might consider this SBA program. The SBA has changed its temporary 504 refinancing program for mortgages that mature after Dec. 2012.
Depending on their eligibility, small business owners can get long-term financing.
"With the collapse of the real estate bubble, many small business owners have found themselves unable to refinance as a result of inflated real estate values at the time they took out their mortgage," SBA Administrator Karen Mills said in a statement.
"SBA's temporary 504 refinancing program was first made available to those small businesses with the most immediate need," she explained.
"Today's step opens this critical assistance to more small businesses, giving them the opportunity to restructure their debt and free up capital that will be essential to keeping their doors open and also their future ability to grow and create jobs," she added.
Eligibility provisos:
Your business must be at least two years old
This is only for owner-occupied real estate
The original loan must be at least 24 months old
Loan proceeds are solely for 504-eligible business expenses
You must be current on your loan payments
SBA's 504 loan program mandates three elements:
A lien for 50 percent of the cost of the project
A second mortgage held by an "SBA certified development company," which carries a 100 percent SBA guarantee for as much as 40 percent to the total value of the property
The small business owner must have at least 10 percent equity
What all this means is that qualified small business owners can refinance as much as 90 percent of the appraised property or 100 percent of the outstanding mortgage – whichever is lower. Of course, there are financing charges. Excluded from eligibility are government-guaranteed loans and existing 504 loans.
From the Coach's Corner, not to be a curmudgeon, the truth is that many small business owners won't qualify for these SBA-backed programs. In many cases, it's because of damaged credit from dealing with predatory lenders and credit card companies, and other factors from the economic downturn.
For such business owners, here's a column: Step-by-Step Solutions for a Company Turnaround.
"It's easy to get a loan unless you need it."

-Norman Ralph Augustine
__________
Author Terry Corbell has written innumerable online business-enhancement articles, and is a business-performance consultant and profit professional. Click here to see his management services. For a complimentary chat about your business situation or to schedule him as a speaker, consultant or author, please contact Terry.
Photo courtesy of posterize at www.freedigitalphotos.net
Aug. 4, 2010
If you need up-to-date information on healthcare for your small business, the Small Business Administration is holding a Web Chat. The SBA's Web Chat will highlight small business health care, with a focus on how the Affordable Care Act will benefit small business owners through available tax-saving incentives.  
Participants can learn about the newest tax credits they can take advantage of, and additional tax provisions to be implemented during the next several years.  
John Tuzynski, chief of Employment Tax and Specialty Programs for the Small Business Self-Employed (SB/SE) Division at the Internal Revenue Service, will host the August web chat on "Healthcare and Small Business." 
SBA's Web chat series provides small business owners with an opportunity to discuss relevant business issues online with experts, industry leaders and successful entrepreneurs.  Chat participants will have direct, real-time access to the Web chats via questions they submit online in advance and during the live session, with instant answers. 
WHEN: August 12, 2010, 2010, 1 p.m. ET. Mr. Tuzynski will answer questions for one hour.      
HOW: Participants can join the live Web chat by going online to www.sba.gov, and clicking "Online Business Chat."  Web chat participants may post questions before the August 12th chat by visiting http://web.sba.gov/livemeeting/Aug10/ and posting their questions online. 
To review archives of past Web chats, visit online at http://www.sba.gov/tools/monthlywebchat/index.html.
From the Coach's Corner, however, please note these columns:
Healthcare Reform Increases Costs to Workers, Study
How Healthcare Law Would Affect Small Business
Oxymorons: 'Healthcare Reform' and 'Public Servants'

If you're a small business owner, most likely you're feeling the pain of overzealous regulation by government.
Small business owners feel the pain – losses in time and money – more readily that management in large companies. They're closer to the cash register and have fewer resources – especially, micro businesses.
That means, in general, they're more fiscally conservative and more likely to implement change to improve their cash flow.
In my experience, depending on the locale, the majority of small businesspeople complain of bureaucrats that make profits hard to achieve.
Even a federal agency agrees, according to published reports. The Office of Advocacy at the Small Business Administration (SBA) states that federal rules cost business $1.1 trillion. And it costs small businesses 45 percent more than big businesses to comply.
That costs jobs.
So the SBA's office says it's been doing something about it with its regulatory review and reform initiative; what it calls "r3" to target regulations that are "ineffective, duplicative, or out of date."
In 2008, it received 82 nominations for onerous rules that need reform. After two years of study, it whittled down the list. In 2010, it decided to focus on 10 federal rules that need revision.
"Only 10?" you're thinking. Well, just as it took the SBA two years to decide on 10 finalist rules, getting government to reform anything takes years. So let's congratulate the agency for its efforts.
In difficult situations, a positive attitude works wonders. The place to start is to chart progress. It's a healthy exercise to focus on what's right than on what's wrong. Relish your progress. So regarding the 10 rules, let's try to appreciate how far the agency has come.
Here's a tip of the Biz Coach cap for the 10 federal rules:
Update Air Monitoring Rules for Dry Cleaners to Reflect Current Technology
Flexibility for Community Drinking Water Systems
Simplify the Rules for Recycling Solid Waste
EPA Should Clearly Define "Oil" in its Oil Spill Rules
Update Flight Rules for the Washington, DC, Metropolitan Area
Eliminate Duplicative Financial Requirements for Architect-Engineering Services Firms in Government Contracting
Simplify the Home Office Business Deduction
Update MSHA Rules on the Use of Explosives in Mines to Reflect Modern Industry Standards
Update OSHA's Medical / Laboratory Worker Rule
Update Reverse Auction Techniques for Online Procurement of Commercial Items
Do you have questions, concerns or comments? Here's an e-mail address: advocacy@sba.gov.
I say keep it going. If state and local governments would only see the light.
From the Coach's Corner, does your small business need economic data or research? Try this article: Strategic Planning: List of Informative Web Sites
"Government is not a solution to our problem, government is the problem."
-Ronald Reagan
__________
Author Terry Corbell has written innumerable online business-enhancement articles, and is a business-performance consultant and profit professional. Click here to see his management services. For a complimentary chat about your business situation or to schedule him as a speaker, consultant or author, please contact Terry.