Many franchised companies seemingly meet all the requirements to succeed.
They provide the necessary support to their franchisees with a turn-key operation. They continually create products. They advertise to promote their company's overall reputation.
However, that's not enough for a sector that is increasingly turning to automation because of minimum-wage mandates and franchisee employees who lack in common sense.
Customer service and marketing skills are at the core of every sustainable business.
Unsuccessful franchisors fail because they don't adequately monitor and train their franchisees' workers in customer service and marketing.
Assuming you've recruited quality, trainable franchisees, you have to continually help them to market your brand.
So for brand enhancement, it behooves franchisors to empower their franchisees with the right training for sustainable growth to attract loyal, repeat and new customers.
This means periodic reminders on spending money cost-effectively, upgrading local-community marketing and social-media techniques.
Here are training imperatives:
1. Bring in an outside participant
No matter what they claim, don't assume your new franchisees are skilled in marketing and customer service.
Even if you provide the best of marketing and customer-service playbooks, you'll find franchisees won't be able to adequately execute without training supplied by you.
Hire third party experts in customer service and marketing. Have the experts start with your own team.
In this way, you'll know what your franchisees are learning and your people will be prepared to train future franchisees.
2. Encourage franchisee mentoring
There's an old saying that's apropos here: "You can't keep what you've got unless you give it away."
Motivate your successful franchisees to communicate with new franchisees. By discussing important concepts and ideas, there are multiple benefits to both your successful franchisees and neophytes.
It can be very gratifying for established franchisees to help others and it will help them to stay sharp by teaching others.
If a new franchisee fails in marketing and customer service, it can adversely impact the other franchisees and your business overall.
So, it will save you time and money and will help insure your overall brand reputation after the new franchisees implement best practices.
3. Learn to innovate from your training consultants
Not only will outside participants help your franchisees to implement your playbook, they are a source for information.
More than likely, they've been exposed to new ideas which they can share to help your business.
They can also help you to anticipate future obstacles to your business.
4. Inspire your franchisees to excellence
New franchisees are often guilty of not practicing due diligence. To their way of thinking, they've bought a turnkey operation. So they robotically go through the motions but don't take ownership of their operation.
It's important for your franchisees to regularly monitor and evaluate their progress.
If solutions to challenges aren't readily obvious to them, they should be checking with you to get help even between the visits by your representatives to their locations.
From the Coach's Corner, here are related resources:
The Right Recipe to Grow Your Business by Franchising — Franchising is an alternative to organic growth. You don't need nearly as much cash on hand for facilities, products, services and talent. Here's how with five strategies. 
Many Managers Aren't up-to-date on Opportunities in Emerging Markets — Seventy-six percent of business managers at global companies don't have information for their needs – even though it's necessary for productive decisions in expanding into emerging markets.
Growth Strategies to Successfully Expand into New Markets — So you see opportunities by expanding into a new market. Whether you're expanding across town or into a different region, there are risks to anticipate in alleviating any uncertainty.
For Profits, Manage Your Growth at the Right Pace — Entrepreneurs frequently try to rush their business growth. Certainly, growth is great but if you scale too fast, you're looking for trouble. The key is to prepare.
"Strategy requires thought, tactics require observation."
-Max Euwe
__________
Author Terry Corbell has written innumerable online business-enhancement articles, and is a business-performance consultant and profit professional. Click here to see his management services. For a complimentary chat about your business situation or to schedule him as a speaker, consultant or author, please contact Terry.




Photo courtesy stockimages at www.freedigitalphotos.net
How to stay on top of your search-engine optimization game; plus, a helpful infographic: 16 SEO facts we struggle to understand.


You probably know if your Web site isn't ranked as the best on search engines, you're missing opportunities.
Indeed, the top five sites in each niche on the Internet garner 75 percent of the traffic.
That underscores the importance of achieving the best results as the No. 1 site. But to get to No. 1 and stay there is an ongoing task.
Hence, this has heightened the importance of search-engine optimization (SEO).
SEO is one of the most requested topics here on The Biz Coach, as the rules of SEO continue to evolve.
For example:
The rules include on-page optimization and off-page optimization.
On-page optimization requires internal strategies within your site. That includes using the right meta descriptions and keywords.
Off-page optimization results from link-building tactics – from social media to links from other sites.
Bing is not different than Google when it comes to link-building.
It's vital that you backlink with authoritative, credible sites. Some might be obvious to you, others might not. To avoid issues, take the right steps for safe backlinks to your site.
Increasingly, it's important to know how to accelerate your site's download speed.
As you might surmise, create fresh content. But be aware of Google's priority concerning about frequency vs. value.
For links to specific comprehensive SEO tips, scroll down to the Coach's Corner.
Meanwhile, for "16 SEO facts we struggle to understand" courtesy of skilled.co, here's a helpful infographic:
From the Coach's Corner, here are relevant SEO tips:
For Strong Local SEO Performance, Avoid 6 Errors — A key strategy to make your cash register ring is to have a strong Internet presence. That means strategizing for strong local search-engine optimization (SEO). With strong local SEO performance, your business will have online top-of-the-mind awareness in your community. You want to be easily discovered by potential customers.
SEO Tips to Rank No.1 on Bing and Google — Study — There are striking similarities with Bing and Google — Web sites for top brands rank the highest and No. 1 sites are dominant because they have quality content, as well as strong social media signals and backlinks.
SEO and Other Strategic Tips for a No.1 Rated Blog — To own your blogging niche, you must understand the evolving process — important basics in search engine optimization (SEO) and other strategies. If you've been blogging for awhile, you know success doesn't keep come automatically. Blogging is arduous work.
4 Best Practices to Enhance Your Google Rank with Content — There are four best practices if you want strong ranking from Google's search rank algorithms, higher click-through rates and more social sharing from your content and press releases. That's according to the Ranking Factors Study from Searchmetrics.
Critical Factors Google Uses to Judge Your Content Quality — As you no doubt know, Google has long judged your Web site on content quality. But Google looks for comprehensive information, content that's easy-to-understand. This means your site probably entices users to stay on your site longer and has higher click-through rates. And you have effective internal links and quick-loading pages with less advertisements.
"Innovation distinguishes between a leader and a follower."
-Steve Jobs
__________
Author Terry Corbell has written innumerable online business-enhancement articles, and is a business-performance consultant and profit professional. Click here to see his management services. For a complimentary chat about your business situation or to schedule him as a speaker, consultant or author, please 

contact Terry

.


Whether you're a veteran in business looking to acquire multiple revenue streams, wanting to buy a business or whether you're contemplating a business launch, it's important to make the right choices to be profitable.
Certainly, in picking a niche, you must find needs and fill them.
You must be able to easily cut through the clutter of competition to enable you to charge what your products or services are worth.
Successfully merging with another business requires similar cultures. Oil and water don't mix. That's why many mergers fail.
If you want to buy a business, you should have relevant deep experience.
As any entrepreneur will tell you, successfully launching a business is the toughest endeavor you can imagine. Many startups also fail.
To succeed in any of the above options: Passion, hard work and risk-management are important.
(Strategies to succeed in mergers, buying a company, or launching a business are below in the Coach's Corner.)
Meantime, you'll improve your chances if you choose an inexpensive business model to enable you to become profitable quickly.
So the key is to pick the right industry or sector where your odds for success are greater.
What are the most-profitable small-business sectors?
Here are the top 10 in an infographic from Colette Cassidy at All Finance Tax, http://allfinancetax.com/capital-gains-tax-returns/:
From the Coach's Corner, here are related business strategies:
HR Lessons from Failed Mergers of Canadian Businesses — Only 20 percent of Canadian mergers and acquisitions succeed, according to a survey of finance executives. Here's why.
Like Creating a Healthy Salad, M&As Need Key Ingredients — Mergers and acquisitions (M&As) might seem simple in small business. But for success in either small or big business, M&As are a complex process. They require the right ingredients much like building a great-tasting, healthy salad.
Buy a Business to Grab Market Share but Study 10 Financials — One of the fastest ways to grow is to buy a competitor or to acquire another business. But you must exercise due diligence in 10 steps.
Finance Checklist for Strategic Planning, Growth — Strategic planning in finance for growth means avoiding trendy fads. Instead, it requires an ongoing down-to-earth approach in order to create value. Here are seven steps.
Why Startup Companies Fail – How to Win — It's vital to conduct a thorough needs-assessment of strengths, weaknesses, opportunities and threats – followed by development and implementation of a strategic action plan. Here's more.
Startup Financial Planning: How to Get a Pragmatic Forecast — Unless you have a lot of startup experience, it can be a little tricky to make down-to-earth financial projections for your new company. Pragmatic assumptions are important in such a forecast.
Checklist to Increase Your Startup's Cash Flow — It's true that cash flow is the salient dynamic that leads to the failure or success of a business. Here are 11 ways to maintain positive cash flow.
"People often say that motivation doesn't last. Well, neither does bathing – that's why we recommend it daily."
-Zig Ziglar
__________
Author Terry Corbell has written innumerable online business-enhancement articles, and is a business-performance consultant and profit professional. Click here to see his management services. For a complimentary chat about your business situation or to schedule him as a speaker, consultant or author, please 

contact Terry

.


Face time certainly is best when making sales calls, negotiating with associates and clients or when hunting for a job.
In all such scenarios, building trust and showing confidence are paramount.
So to get what you want even when you can't meet face-to-face, use the techniques of top-rated broadcasters and phone sales professionals. The successful pros use the same techniques.
That's right. I speak from decades of on-air broadcasting experience. Candidly, in fact, long before my consulting practice I earned No. 1 ratings as an on-the-air broadcaster (see my bio).
Even while in college, I learned several lessons in calling prospective employers whom I telephoned to request recommendations for classes to enhance my career prospects. By using the techniques, I not only got in-person appointments but job offers, too.
After getting the gigs, I used the same techniques when I was on-the-air as a disc jockey or as a news broadcaster in radio and television. Throughout my career changes, the techniques were applicable in sales and management, too.
Here are the voice tips you need to know:
Breath support for credible authority
Learn to speak from your belly button – or diaphragm – with strong breath support.
By developing proper breath support, you will sound confident and in control with full-voice resonance.
That's because your heart rate will slow, and your brain will get the needed oxygen for effective speaking.
Effective breath support can only come from your diaphragm. It's a large, dome-shaped muscle at the bottom of your rib cage. When it contracts, air flows into your lungs.
Speak with warmth by smiling
Not only will you come across as friendly, smiling actually tells your brain how to think creatively.
Listeners won't consciously aware that you're smiling, but they are more likely to respond favorably to your message.
Vary your inflection
It's boring to listen to people who speak in a monotone. As you smile, vary your inflection. You will be better able to keep the attention of your listener.
So talk with the person as you would a lifelong friend with vocal variety and an up-and-down pitch.
Stand when talking into the phone
When you sit complacently, your brain often gets the signal that it's time to rest. But that's not what you want in important phone conversations.
So stand to energize your thoughts and to reach the highest-possible level of communication.
If for some reason you can't stand, don't rest your back against the back of your chair.
Pace the floor
You'll find you do your best thinking when moving. It energizes you and loosens any cob webs in your brain.
Not only will your thinking-level improve, you'll speak with more conviction which is important for building trust.
Gesture with your hands 
Use your whole body.
If you ever witness recording sessions, you'll see that the best broadcasters make gestures as they speak into the microphone.
Gesturing enhances their speaking ability by improving voice pitch, tone and timbre.
Invest in a wireless headset
With a wireless headset, you'll have more freedom and flexibility to stand, walk, and make gestures.
Applicable for great public speaking
And oh, by the way, most of these techniques will help you to be an effective, authoritative public speaker.
From the Coach's Corner, here are cold-calling tips:
For Strong Sales, How and Why to Cold Call Prospects — Are you lacking in sales? Do you get enough face time with the right prospects? Here's how and why in-person cold calls will help you make sales.
6 Tips to Create New Sales with Successful Cold Calling — Attending mere networking events or depending on a high marketing budget aren't sufficient for strong sales. OK, cold calling isn't always easy, but you must if you want to dramatically increase sales in double-digit percentages. Develop and implement the right strategies. You'll be in the all-important groove for a happy buying environment.
You Will Overcome Cold Calling Anxiety Using 5 Strategies — One of the worst pieces of advice for business owners and salespeople is don't cold call. That's a very short-sighted idea. Cold calling is very effective in footwork to generate revenue.
7 Tips for Setting B2B Appointments with CEOs — As every salesperson knows, face time with B2B prospects gives you a foundation for sales success. Execution in the appointment-setting process is, of course, is key to being successful.
Increase Your Job Chances if You Have to Interview on the Phone — Face time, of course, is best if you're interviewing for a job. However, headhunters and many companies schedule introductory telephone interviews. Pat yourself on the back. Even if it's not an in-person meeting, a telephone interview is a good omen. The employer already thinks enough of you to schedule a discussion.
"Oh no. Don't smile. You'll kill me. I stop breathing when you smile." 

-Tessa Dare
 __________
Author Terry Corbell has written innumerable online business-enhancement articles, and is a business-performance consultant and profit professional. Click here to see his management services. For a complimentary chat about your business situation or to schedule him as a speaker, consultant or author, please 

contact Terry

. 


You'd be amazed how employee attitudes are shaped by a lousy break room – dirty dishes, spoiled food and thoughtless co-workers.
But you can enhance your employees' morale and job satisfaction if they can enjoy sitting in a room relaxing over coffee, snacks and lunch.
Imagine how little time the best employees will want to use such a room. So you might want to consider encouraging a break-room etiquette environment.
Bear in mind you need to be pragmatic. Employees won't want to clean the break room every day of the work week.
Ask employees to be empathetic with each other – how they're using the break room and how it affects the feelings of their team members.
Rules or policies should be made clear so employees understand what's expected. Depending on the size of your staff, display a friendly set of reminders for everyone to see.
More points to consider:
1. In-person employee questionnaires
Try asking employees for their opinions. That's a great way to learn what your employees like and dislike, such as what they think is evenhanded and what they want from their peers.
Once you know their opinions, you can create and share break-room policies.
2. Noise
Many employees, who don't have a private office, appreciate the opportunities for a mini vacation – having a place to go to relax and to get away from work.
Some are likely to enjoy having non-work conversations.
For example, your break room should provide a break from work where team members can enjoy lunch without interruptions – others coming to talk with them about work-related matters.
Ask employees to refrain from interrupting those on break, to save their questions in non-emergency situations or to send emails that can be checked after breaks.
So consider a noise policy. How about establishing your break room to be noise-free or as a spot for friendly conversation?
Space-permitting, consider areas for quiet time or for employees to chat.
You'd have to inform employees what's expected.
3. Cleanliness
Many people might be concerned about cleanliness of their co-workers. Employees need to know what's expected to clean up after themselves.
4. Specify responsibilities
Employees have to know expectations about getting rid of old food. They'll need to understand what's expected about cleaning the refrigerator and microwave.
It must be arranged equitably.
5. Food labels
Especially if you have a congenial staff that organizes pot luck celebrations or share food, ask employees to label their food they store in the break room for their own personal use.
Why? In congenial workplaces, some workers might anticipate the food is there for their taking.
But when it isn't, employees are really chagrined when their lunches disappear. It's a source of irritation.
6. Fresh coffee
Most employees like their coffee. But it's annoying to visit the break room only to find an empty coffee pot.
Avoid employees having to waste their time brewing a new pot in lieu of fully enjoying their breaks.
Your etiquette guidelines should include a mention about refilling the coffee pot. Another option is to install a single-serve coffee maker.
From the Coach's Corner, related articles for bosses and employees:
Non-financial Incentives Motivate Most Employees — Want motivated workers? Recognition for good work is appreciated by 70 percent of workers – a great motivator for high performance, according to a study by two companies.
Make More Friends at the Office with 6 Etiquette Tips — In many companies, good etiquette is nonexistent and office co-workers fail to make friends of one another. Lack of trust and turmoil is seemingly evident everywhere. You don't have to like everyone, but it's best to be respectful, and assertive versus aggressive. That makes for good office relationships.
36 Tips: Develop Confidence to Win an Office Tug of War — For people lacking in self-confidence, winning an office tug of war is easier said than done. Unlike leaders, they unknowingly give away their power. One sign is whether you're winning hearts and minds at work. For instance, in the event of disagreements, are you able to persuade others?
Why Executives Emphasize Communication Training for Employees — Among human resources training priorities, employee communication is often now more important than skills, say many executives. Two-thirds of executives responding to a survey say communication skills are most needed by certain employees.
What to Do If You're Thinking about Dating a Co-Worker — Most executives probably cringe at the thought of romances blossoming among their office workers. There are good reasons why. But if you must start an office romance, here are tips to minimize damage to your career.
"Let your personality be your profit and not your punishment."

-Amit Kalantri
 __________
Author Terry Corbell has written innumerable online business-enhancement articles, and is a business-performance consultant and profit professional. Click here to see his management services. For a complimentary chat about your business situation or to schedule him as a speaker, consultant or author, please contact Terry.




Photo courtesy nenetus at www.freedigitalphotos.net


21 Tips for Productivity When Stranded by a Flight Delay


Ugh, it's so frustrating to be stranded at an airport or in a hotel room from a flight delay caused by inclement weather or airline computer breakdowns.
As you're reading this, you're thinking delays are a huge waste of time, right?
No doubt, you can think of some things to be productive such as pulling up your work on your computer.
But you can use your time really well, if you're prepared.
Here's a checklist:
1. Have a personal WIFI
To be sure, you have some emailing to do or topics to surf on the Internet.
True, airports have public WIFI systems.
But the key word here, "public," is a red flag for security reasons.
So get a personal WIFI.
You can also use your cellphone or other mobile device as a substitute, a mobile hotspot.
2. Consider new productivity apps
Create, edit, share forms, communicate with your staff in real time and perform other tasks with EZ Forms.
If you're visually oriented, you can do all kinds of things with Inkflow.
Manage your passwords across all your devices with a single password that will delete your personal information from hackers with Keeper.
An app enabling you to save time in messaging is Mailbox.
To keep you from getting lost while looking for destinations, Wikitude can be helpful as a reality app.
3. Consider buying a tablet keyboard
If you're a tablet user, you can make typing easier with a cheap wireless keyboard.
4. Pack your device chargers
Even more frustrating than being stuck at an airport is having your devices shut down from dead batteries. You'll want to fully charge and pack your mobile devices before heading for the airport.
Even better, extra charged batteries can be helpful.
5. Expedite Check-in
You can save time checking in and finding your gate by signing up for airport apps, and downloading your boarding pass.
Plus, scores of airports and 19 airlines allow a government pre-check with TSA Pre✓.
6. Use a business lounge
Work in comfort at a business or first-class lounge. Amenities can actually make delays enjoyable.
7. Write a to-do list 
Being stranded is a perfect time to get and feel more organized by working on a to-do list for tasks while you're stranded.
8. Organize for the rest of your trip
Whether you're en route to a speaking engagement or client meeting, surely there are things you can accomplish.
9. Organize your trip expenses 
This time is ideal for organizing your receipts and business expenses.
Yes, I know a lot of people do it and I appear to be old-fashioned, but I'm not wild about putting important financial information on mobile apps unless you're absolutely certain your smartphone is absolutely secure.
No smartphone is secure without taking strong security precautions to prevent mobile attacks.
10. Delegate or request assistance
For tasks you can't accomplish while sitting in an airport, you can probably think of things that need to be done. So, call or email your staff or associates for help.
11. Pay attention to vexatious emails 
Whether you're procrastinating on responding to certain emails or you're unsure what to write, now is the perfect time to at least start drafting an email.
It's also a good investment of your time to review your emails, organize them and to delete unwarranted emails.
12. Contemplate your overall objectives 
Instead of stressing about the inconvenience of your delay, review your big-picture situation and current business stratagems.
Review your metrics and contemplate possible changes.
13. Make fast phone calls 
If you think about it, there are probably some quick phone calls you can make. Discussions about confidential matters or important phone calls can probably wait.
14. Catch up on your reading 
Review industry news online or have helpful books or articles you can consume.
If you're all caught up business-wise, relax by reading a good book. To totally escape while reading, my preference is a good mystery or spy thriller.
15. Avoid annoying noise with headphones
Whether you're sitting next to someone who's carrying on a noisy phone conversation or hyperactive children, you can cancel out the noise if you have good headphones.
16. Set your phone timer 
If you're engrossed in your work, set a timer so you don't waste time continually checking the time or risk missing developments about your flight.
17. Work offline 
Avoid temptations or distractions by working offline.
18. Meditate 
Sitting around an airport can be stressful. Meditation is a great way to relax and to clear your mind.
You'll be amazed by the benefits.
19. Eat a healthy snack 
Business trips can be draining. Instead of drinking too much coffee, get some brain food or high-protein snacks for energy.
20. Rehearse your foreign language skills 
Whether you're traveling overseas or just want to better understand other cultures, learning another language is fun and productive for your brain.
Duolingo is a well-regarded free app.
Being able to speak to foreigners in their native tongues will bring a smile to both theirs and your faces.
21. Get compensation 
If you can justify to an airline how you've wasted valuable time, perhaps you can get some sort of recompense. It might be possible to get part of a refund or credit for future trips. It's worth asking about it.
From the Coach's Corner, here are related tips:
Best Tips to Avoid Unnecessary Stress on Business Trips — On overseas trips, business travelers feel anxiety for a myriad of reasons. Here are 14 ways to alleviate stress.
13 Great Business Travel Tips — Jet lag, bad hotel beds, and lost luggage – just a few of the miseries of business travel. But travel is vital to manage operations, close sales and to build relationships.
6 Top Tips for Etiquette in Business Travel — If you're into people-watching, the airport is an entertaining place to be. You'll see all kinds of personalities. That's especially true for the wide variety of business travelers. For successful trips, business travelers share one common trait. They need to be mindful of business etiquette.
8 Year-Round Business Tax Strategies Are Vital — Many business owners find they can plan their futures, operate their businesses more efficiently year-round, and take maximum advantage of tax savings when they file their returns. Ask your tax advisor about these 8 strategies.
8 Strategies for Business Tax Deductions on Your Vacation — Did you ever notice professional organizations hold their conventions at favorite tourist destinations? The reason? An opportunity for a vacation using some tax write-offs.
Etiquette Tips for Conducting Business in the French Culture — Not to be gauche, but compared to the U.S., conducting business in France might seem a bit quirky to you. Nevertheless, business with the French can be very profitable, if you approach it with dignity.
"It is better to travel well than to arrive."
– Buddha
__________
Author Terry Corbell has written innumerable online business-enhancement articles, and is a business-performance consultant and profit professional. Click here to see his management services. For a complimentary chat about your business situation or to schedule him as a speaker, consultant or author, please 

contact Terry

.




Photo courtesy khunaspix at www.freedigitalphotos.net




Careful planning is necessary before you give an employee an appraisal or in advance of terminating the person.
With under-performing employees, these are critical conversations. They can be a challenge.
Certainly, you want to get the right results. Saying things the wrong way can escalate into a lawsuit.
In difficult conversations with employees, here's how to manage the risks:
1. Don't procrastinate
If you have a poor-performing employee, deal with the situation as quickly as you can.
Keep in mind the employee probably anticipates that a discussion is forthcoming.
Certainly, you want to solve problems right away.
With an employee who has a poor attitude, you also might be dealing with a person who is intent on a pre-emptive strike against your company.
Avoid the appearance of being retaliatory. So prepare:  Document the need for the discussion, and why and when it's scheduled.
2. Prepare documentation
Spend adequate time preparing documentation. There are two documents you'll need: 1. Your talking points for you to use. 2. Paperwork to give your employee.
Initially, give the employee the paperwork – whether it's an appraisal or memo. Give the person time to read it.
3. Include illustrations
Don't generalize. Provide specific examples about the employee's behavior or performance. If you're minimizing the number of examples for now, say so.
There two reasons for providing specific examples.
You don't want to unknowingly give ammunition to the employee for a lawsuit. On the positive side, however, you might be opening the door for the employee to improve.
4. Don't discuss the person's intent
Stay calm and don't speculate. Don't get into the person's possible intentions or motives. That's irrelevant and too difficult to prove, and it only gives the employee more ammunition against you.
Certainly, you want to be helpful to the person, but again don't get into intent or motive.
To be supportive, you can say something like, "We want you to be successful."
Don't ask why the person is underperforming – whether it might be a physical or emotional problem – or the person's work-life management issue.
If you do, more than likely you'll be opening the door to an ADA disability claim.
Focus on results.
If the employee mentions a condition, disability or a religious belief, get ready for a longer discussion.
5. Don't make any excuses
Be careful and don't make any excuses or admissions. Certainly if the company is at-fault, the employee should not be reproached.
But don't try to soften the blow of a criticism by saying something such as, "It's the company's fault as much as yours."
Management shouldn't take responsibility unless it's appropriate.
6. Be careful about your verbiage
Avoid the appearance of bias. Take every precaution to be objective. That means being careful not to use words that might lead to a discrimination complaint against you.
Focus on principles, not personalities. Don't label the person.
If you label the employee as "rigid," you'll be giving the person an opportunity to disingenuously claim that you're either discriminatory on either age or on gender discrimination, or both.
7. Don't speak with certain forms of finality
Eliminate any opportunity for the person to accuse you of making exaggerations or being untruthful. Avoid saying "always" and "never."
Trust me, the person will come up with exceptions and will be able to point out you're making inaccurate statements. That will spell legal trouble for you.
8. Prepare to listen
Allow the person to respond. Your employee might make valid comments.
With good fortune, the person will offer reasons for the behavior or performance. This might open the door for improvement.
Take good chronological notes as the person talks. Be very cognizant of what is said and what isn't.
For instance, if the person doesn't talk but later claims it was discussed in the meeting that you did something unprofessional, your notes will be instrumental in denying any legal liability.
9. Don't engage in small talk
Don't casually converse with the person. Be respectful, but start by mentioning it will be a difficult discussion. Then get to the points you want to cover.
Be very careful. Don't ask about the person's health or family.
You might be trying to do the right thing, but if you show what you intend to be empathy you'll find yourself headed for a claim under the Americans with Disabilities Act, or ADA.
10. Outline your expectations
In addition to specifying your concerns about the person's performance, carefully explain what you expect for the future.
This includes your objective. Hopefully, you'll save the employee and get a strong improvement.
If not, you'll have a documented record of the discussion.
Good luck. Do these things and you'll minimize any legal danger.
From the Coach's Corner, here are related sources of information:
How to avoid EEOC Discrimination Suits — Here are six tips for micro-companies and 13 strategies for larger organizations to avoid EEOC migraines.
Avoid EEOC Legal Hassles over Unpaid Leave Requirements — You might want to review your current human resource policies. The Equal Employment Opportunity Commission (EEOC) has continued to push employers on unpaid leave under the Americans with Disabilities Act (ADA).
Legal HR Issues? Best Practices in Workplace Investigations — As an employer, one of your biggest nightmares can be issues involving your employees. There can be many reasons to conduct an investigation. "Action expresses priorities," said Mohandas Gandhi. So you should act quickly.
Workplace Bullying – Tips for Victims and Bosses — Workplace issues include bullying. It's a widespread problem for employers and employees, alike.
Here are valuable tips for both employers and workplace victims.
Management: 5 Most Common Reasons to Fire Employees — With difficult employees, you have two obvious problems – the impacts on your organization and the behavior of the individual. Here's what to do.
"Success in management requires learning as fast as the world is changing."
-Warren Bennis
__________
Author Terry Corbell has written innumerable online business-enhancement articles, and is a business-performance consultant and profit professional. Click here to see his management services. For a complimentary chat about your business situation or to schedule him as a speaker, consultant or author, please contact Terry.




Photo courtesy imagerymajestic at www.freedigitalphotos.net




Put your brand where prospects and customers are likely to see it. That means leveraging mobile marketing.
For higher sales, mobile marketing is unique because you're connecting with them on their most-used devices – smartphones and tablets.
When consumers make a purchase, it's always based on an emotional decision. For them, tablets and especially smartphones are consumers' most-intimate devices. Mobile marketing enhances your ability to tap into those emotions.
If you think about it, probably 80 percent of smartphone owners use apps daily. Naturally, you can send special offers and promotions customers and prospects.
For maximum impact, here are eight mobile-marketing tips:
1. Make sure your site is mobile-ready
A mobile-ready site is critical. The design is also critical.
Your mobile site must work well on all devices – smartphones, tablets, desktop and notebooks.
Otherwise, your site won't be attractive to users.
Your site must be easy to find. Be sure to take the seven precautions for a top Google ranking.
2. Create a mobile application
Admittedly, a good mobile app is not cheap. But if you're on a tight budget, there are precautions you can take to make your app more affordable.
Look for new app creators who are looking for business. Offer them a fair rate but also offer them site recognition and referrals.
3. Include mobile payments
You can make it easy for your customer to use your site with good mobile payment options. However, you must understand what you need.
Consider ways for maximum efficiency in costs, user-friendliness, and security.
4. Add customer service
In addition to making payments, your customers will expect good customer service. That ranges from being able to tracking their orders to asking questions.
5. Register on mobile directories
Register your site on mobile directories including Google+Local, YP and Yelp.
Include important details: Your name, products and services, a link to your site, business hours, telephone number, and your location.
6. Update your social media
Decide which social mediums are best for your business. Plan to engage your customers.
Start the engagement process by sharing informative posts and comments, and provide FAQs (frequently asked questions).
7. Text marketing
Everywhere you go, you can see people texting using a short message service (SMS). A lot of businesses including financial institutions use SMS as a security step with customers.
This means you should create an opt-in measure that will allow your customers to sign up for your marketing/sales alerts. Don't forget rewards for customer loyalty.
Hint: People are more inclined to open your texts than emails.
8. Propose deals
While consumers still use coupons from their Sunday newspapers, those with smartphones are much more inclined to redeem SMS coupons.
From the Coach's Corner, here are more mobile tips:
11 Tips for the Best Business Mobile Web Site — If you operate a retail business, it's increasingly important for your Web site to be easy-to-use for mobile users. The use of smartphones and tablets is skyrocketing, especially among Millennials — young adults aged 32 and under. Studies also show the majority of mobile aficionados use their devices to access the Internet. Such data continually changes — mobile sales and use of the Internet is consistently rising.
Strategies to Create the Best Possible Mobile Apps — Mobile apps are expected to support initiatives for a company's return on investment. That includes competitiveness in the marketplace; efficiency; enterprise and consumer relationships; and revenue – better yet, profits would be more ideal.
How Mobile Strategies Fit Best in Cross-Channel Marketing — Businesses are increasingly using mobile apps to sell products, but the most successful know how best. They use cross-channel marketing tools.
Marketing Tips via Mobile Devices, Reviews, Coupons — Digital marketing opportunities keep growing and growing. For instance, 70 percent of consumers research product reviews while they shop in stores. Ninety percent are relying on their mobile devices as they make in-store buying decisions.
You Risk Sales If You Don't Use This Mobile-Web Strategy — Is your mobile site actually hindering brand perception and emotional engagement? If you're not using the right mobile strategy, you risk sales.
"I can't change the direction of the wind, but I can adjust my sails to always reach my destination."
-Jimmy Dean
__________
Author Terry Corbell has written innumerable online business-enhancement articles, and is a business-performance consultant and profit professional. Click here to see his management services. For a complimentary chat about your business situation or to schedule him as a speaker, consultant or author, please 

contact Terry

.




Photo courtesy nenetus at www.freedigitalphotos.net


To achieve your financial goals, it can be a good idea to hire a financial planner. There are several reasons why.
However, if you decide you want a financial planner, always remember due diligence is necessary for your financial security. That means more than checking out a person's LinkedIn account.
There are many great financial planners but not all are honest. For instance in a well-known case, the Securities and Exchange Commission froze the assets of a financial planner in 2016 on allegations he stole millions of dollars from professional athletes.
Countless published reports indicated the planner, Ash Narayan, took $33 million from 77 clients. He allegedly forged signatures to transfer their money to Ticket Reserve, a ticket-selling company.
He was also accused of not divulging to clients that he was on Ticket Reserve's board of directors.
So identify an ethical, knowledgeable financial planner who is ideal for you.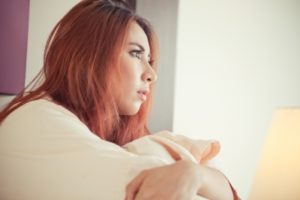 Ask yourself four basic questions:
1. Does the planner relate to me?
You're more unique than you think. Ambitious people come in all stages – from young Millennials and senior citizens to entrepreneurs and doctors.
So look for a financial planner who can best relate to you and is already familiar with the types of your personal challenges and the important planning strategies.
You might consider searching for an advisor by specialty at www.xyplanningnetwork.com.
Make certain you feel comfortable with the prospective planner by careful interviewing. You can learn a lot by noticing whether the planner asks a lot of pertinent questions of you and listens well to your answers.
Keep in mind the Pareto Principle – also known as the 80/20 rule. In other words, the planner should ask great questions about your situation but you should be doing 80 percent of the talking.
It's a red flag if the planner doesn't focus on you.
Haste makes waste.
2. Will I be getting the right services?
Evaluate your needs so you don't pay for services you don't need.
Not all planners who specialize in your situation are actually right for you. Why? In some ways, they might provide services not aligned for your needs.
For example, some might focus on comprehensive planning in budgeting, debt, employee benefits, estate planning, investing and insurance.
But other planners are more focused on investing than in planning.
3. How will I compensate the person?
The way a planner is compensated affects the types of recommendations, which may or may not be helpful to you.
Some planners are paid a commission to sell financial products. This means such planners are limited in what they recommend.
Other planners are fee-only. This means their income is based solely on what you pay them. Of course, this means they are more flexible in determining what's best for you.
Then, there are fee-based advisors who would charge you a fee and make commissions on what they would sell you.
My personal preference is to choose a fee-only advisor for obvious reasons.
4. Am I double-checking the planner's trustworthiness?
Again, you must check whether the person is best-qualified to focus on your needs and if the person has the necessary knowledge and skills to help you achieve your financial objectives.
At the minimum, research the person's background, personality and philosophy. Start with their published comments and videos.
Next, check out the person with the Security and Exchange Commission and FINRA's BrokerCheck.
Finally, rely on your notes from your discussions and instincts regarding their interactions with you. When in doubt, don't – don't hire the person.
From the Coach's Corner, here is a myriad of relevant strategies:
7 Steps to Wealth and High Net Worth — Creating wealth and enjoying high net worth doesn't result from pure luck. It takes a certain mindset and strong action. Here are seven proven steps.
8 Financial Vows for a Young Couple's Successful Marriage — Young people have starry eyes when they plan to marry. Certainly, they look forward to a lifelong bliss together. Unfortunately, about half of first marriages end in divorce. Often, it's over money disagreements.
Money – Your Net Worth Matters More than What You Earn — When it comes to finance, most business owners and other individuals strive to increase their wealth to have more opportunities. The trouble with some, however, is that they focus on income and not their net worth. That means, of course, spending less than they earn.
Grow Your Business by Appearing Rich but Conserving Cash — You'll find it easier to grow your firm if you appear to be wealthy. This will enable you to build relationships with successful entrepreneurs who will introduce you to key people and facilitate growth opportunities for you.
9 Top Money Tips to Get Out of Debt — Debt is a killer. But if you're in debt, you're already feeling horribly about it. So get busy with these nine strategies.
9 Secrets for Success in Real Estate Investing — Whether you want to work with investor partners or go solo, real estate investing can be a profitable business. By performing due diligence, developing a system and working hard, real estate investing works.
Haste makes waste.
 __________
Author Terry Corbell has written innumerable online business-enhancement articles, and is a business-performance consultant and profit professional. Click here to see his management services. For a complimentary chat about your business situation or to schedule him as a speaker, consultant or author, please contact Terry. 


For people in their prime earning years, ages 25-54, who are interested in investing in the market should pay off debts and then invest in stocks with money they don't need.
Translation – that's money not needed for a rainy day fund, down payment on a house and basic living expenses.
Candidly, I wouldn't try to beat the market by picking the companies and industries that will succeed during the Trump Administration.
More specifically, I'd invest 80 percent or so of such funds in an S&P 500 index fund and 20 percent in a good international fund.
By the time they retire, investors should be in easily liquefied money-market deposits or half in cash. As interest rates increase, then think about CDs.
For a highly sophisticated approach, it makes sense to pay for investment advice – but not pay for investment advice if the advisor will only periodically rebalance your portfolio.
A decent software program can accomplish this for you for less money. A lot less.
Remember the difference between two terms: Advisor and broker. There's a big difference and it has to do with avoiding someone with a potential conflict of interest.
An advisor is an objective professional to whom you pay a flat fee who is a fiduciary – someone legally obligated to perform in your best interest in choosing bonds, stocks, real estate investment trusts and other investments.
A broker is a person who works for an investment firm. Basically, they're salespeople who are paid a commission by selling you bonds, stocks, ETFs, mutual funds or other products.
My preference is to pick a proven, bonafide advisor who is registered with the Securities and Exchange Commission.
Personally, I wouldn't hire someone to actively manage my financial affairs. I'd want to maintain control of my finances. But I would consider hiring an advisor for planning purposes.
Otherwise for expert help, there are five reasons to pay for expertise in financial planning:
1. Developing your investment plan
Your savings rate is the first important consideration. You have to set up a savings schedule and achieve your goal before you start investing.
Before creating a plan, the best investment advisors will ask about your objectives and your financial situation.
You'll learn how much to save, which accounts to use and which investments to pick.
Again, be sure to pick an advisor for objective advice who isn't married to a brokerage house. Expect to pay a one-time fee to position you for success in the years to come.
2. Behavioral-investment coaching
Like most things in life, investing involves emotion. But the importance of successful investing necessitates being disciplined and focused.
This means staying with proven principles and not haphazardly switching investments just to chase performance.
Long-term, you'd be better off emulating the approach of the greatest investor of all time, Warren Buffett. He looks for long-term value in a sector he understands.
He's stuck to his plan even during roller-coaster times.
Behavioral coaching will help you to be stable ala Mr. Buffett in order to profit from your investments.
3. Tax considerations
When it comes to taxes, you have two basic options: A) Tax-advantage accounts such as health savings accounts, IRAs and 401(k) s; and B) Taxable investment accounts.
If you put all your funds in the former, the following information doesn't pertain to you.
In taxable-investment accounts, you don't pay taxes on gains until you sell your stocks. The good news is that you're taxed at a lower rate.
If your stocks pay dividends, then you're subject to a tax, too, but it's also at a lower rate.
Interest gains from bonds, however, are taxed as ordinary income.
Therefore, you probably will prefer to put bonds in tax-advantaged accounts while leaving stocks in your taxable-investment accounts.
All of these details is where a good financial advisor can assist you.
4. Socially responsible investments
Some investors like to invest with their social values in mind. That's the case, for example, in renewable or green energy.
Such investors avoid oil and gas investments vis-à-vis solar or windmill-energy companies. This, of course, requires consulting a green-minded advisor.
If you go this route, be very careful. Do your due diligence. Don't accept an advisor's claims at face value. Ask well-thought out questions and research the person thoroughly for expertise and philosophy.
5. Retirement withdrawal strategies
It's important to learn when and how you should plan for retirement. This can be very complex depending on the size of your portfolio.
You'd be best advised on how much money to take out of the most-logical accounts at the right time.
Three provisos to keep in mind: Your individual needs, applicable taxes and the stock-market conditions.
From the Coach's Corner, here are more financial strategies:
Money – Your Net Worth Matters More than What You Earn — When it comes to finance, most business owners and other individuals strive to increase their wealth to have more opportunities. The trouble with some, however, is that they focus on income and not their net worth. That means, of course, spending less than they earn.
7 Steps to Wealth and High Net Worth — Creating wealth and enjoying high net worth doesn't result from pure luck. It takes a certain mindset and strong action. Here are seven proven steps.
Finance: 10 Year-End Tips for Entrepreneurs — If your business slows down in Q4, the holidays are a great to assess your year and plan for the New Year. Like wellness checkups with your doctor, it's a good time to evaluate your financials.
Business Insurance Tips to Keep Money from Walking Away — As an entrepreneur you've worked long hours, scrimping, saving and planning in your fight for survival. But do you regularly take time to financially protect yourself and business?
6 Best Practices to Capitalize on a Business Loan — Whether it's a business loan, a cash advance against your credit-card income, equipment lease or purchase or commercial mortgage loan, don't have stars in your eyes. Be pragmatic.
Finance Your Vacation with Credit Card Travel Reward Points — If you plan well, you can finance most of your family's vacation with travel reward points. The trick is to learn all the ways you can earn points. This entails far more than just buying airline tickets or reserving a hotel room.
"A good plan violently executed now is better than a perfect plan executed next week."
-George S. Patton
__________
Author Terry Corbell has written innumerable online business-enhancement articles, and is a business-performance consultant and profit professional. Click here to see his management services. For a complimentary chat about your business situation or to schedule him as a speaker, consultant or author, please 

contact Terry

.




Photo courtesy Chai25182518 at www.freedigitalphotos.net